8 Things Parents Can Do This Fall to Boost Their Child's Development
September 24, 2019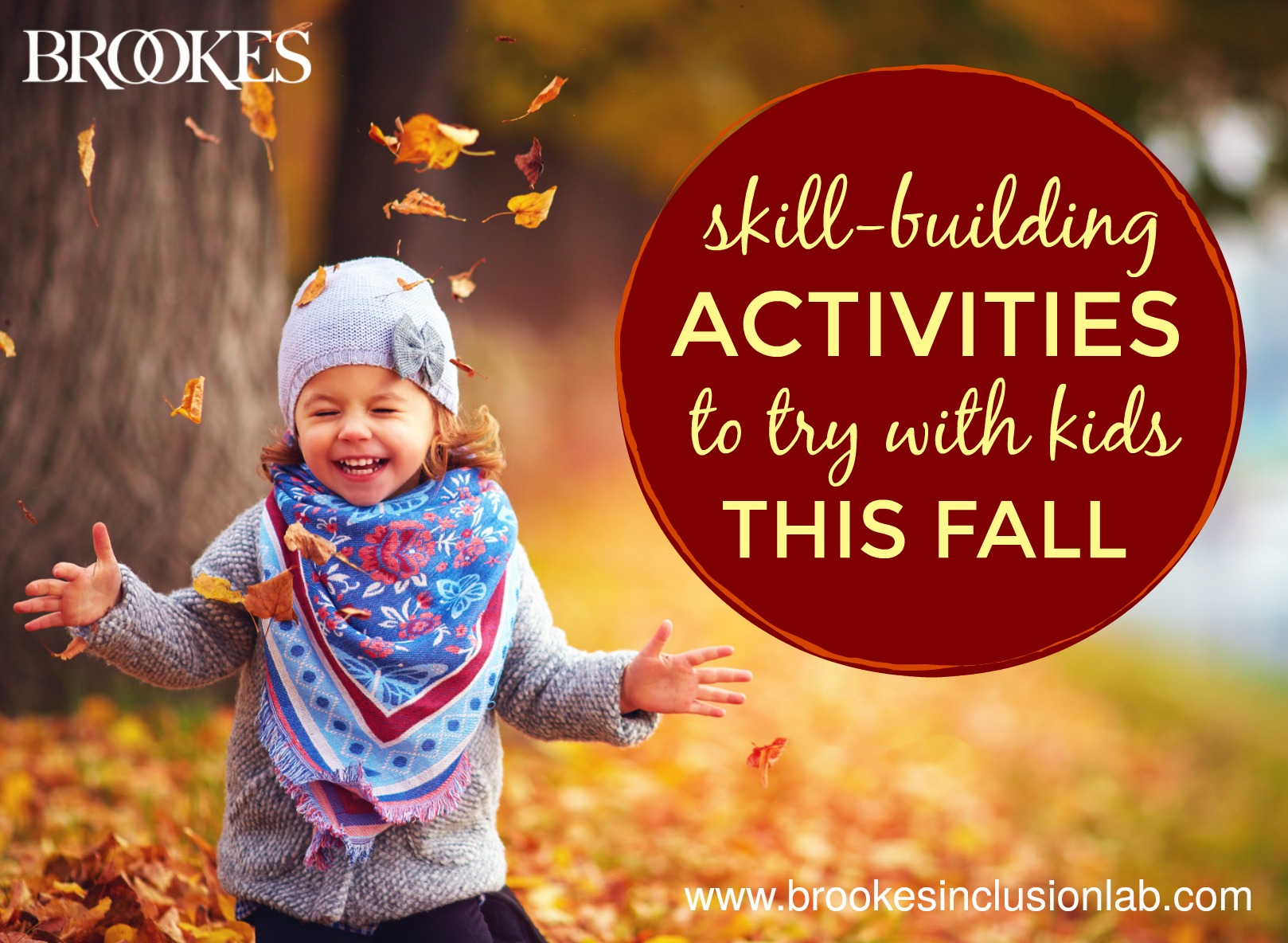 Fall is finally here! It's a busy season for many families, but the last few months before winter sets in are packed with lots of chances to connect with kids and have fun together. Whether parents plan special family outings or fill their autumn days with close-to-home activities, it's often the simple things they do with children that make the best memories (and teach them important new skills).
In today's post, we're sharing 8 things that parents can do with their young children this fall—to bond with them and boost their development at the same time. These suggestions were adapted from the ASQ®-3 Learning Activities and the ASQ®:SE-2 Learning Activities. Share this article with parents of young children (especially #8, which includes a link to fill out an ASQ questionnaire for free!), and help them create some great learning experiences with their children in the months to come!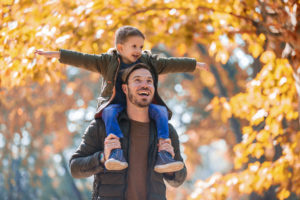 Get outdoors every day you can. As the summer heat gives way to cool autumn breezes, celebrate the gorgeous weather with outdoor activities that give your child's motor skills a pick-me-up. Choose activities that involve both gross motor skills (running, hopping, climbing, catching) and fine motor skills (grasping tools, digging, stacking). Rake leaves together and leap over and into the piles. Make an outdoor adventure path or obstacle course for children to follow. Go on a neighborhood nature walk, collect little things in a pail, and help your child sort them into groups: separate big rocks from little rocks, rocks from leaves, red leaves from yellow leaves.
Give them their own day jobs. When the excitement of summer is over and older siblings have gone off to school, younger kids will love to have their own daytime jobs that make them feel important and needed. To boost their confidence and help strengthen their social and motor skills, select age-appropriate jobs for them. Toddlers can take on table-wiping duty and help you sweep up the floor, while older children can prepare their own snack, fold laundry, and set the table for dinner. Children who especially enjoy having jobs might also like to have a pretend office in a corner of your home where they can make calls with a toy phone, write letters and "send" them in envelopes, and type important emails with an old keyboard.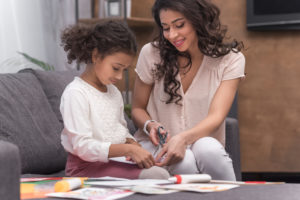 Create a special "family and friends" book. For families who love celebrating the Thanksgiving holiday together, this skill-boosting activity can be a sweet way to help your child honor the family members and friends they're thankful for. Help your child make their own book of all the special people in their life. Print out photos of family members and friends, let your child arrange and glue them onto sturdy sheets of paper, and help them staple the pages together or tie them with ribbon. Give them supplies they can use to decorate the book: glitter pens, sequins, stickers, bits of shiny paper, pictures cut from old greeting cards and magazines. When your child is done, look at the book together and talk about the special people in the photos and why you're thankful for them. (You may even want to bring the book to Thanksgiving dinner and share it!) Not only will this book be a cherished memento, it'll also help your child strengthen fine motor, communication, social-emotional, and problem-solving skills.
Go someplace new together. This fall, plan at least one special trip to a place that's brand-new for your child. Your outing doesn't have to be fancy or expensive—there are lots of places you can explore for free or for a small fee. Attend a community harvest festival, go apple-picking together, spend a beautiful day enjoying a new hiking trail or park, or attend an event at a library you've never been to before. To strengthen your child's communication skills, plan the outing together ahead of time and talk about the things you'll be seeing and doing together. On the way home, ask questions about what your child did and what their favorite parts were. Encourage them to tell other family members about your day and share photos from the trip.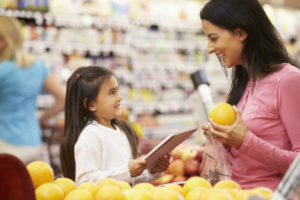 Enhance errands with simple, skill-boosting games. With just a dash of creativity, your errands can be learning experiences that enrich your child's communication and problem-solving skills. While waiting at a bus stop, read signs together or make up funny nonsense phrases and see if your child can repeat them back. At the store, have your child search for specific letters and numbers on signs and labels, or put pictures of things you'll be shopping for in an envelope and have your child pull out the images to remind you of what you need. As you're driving, ask your child to count all the blue cars, animals, or tall things that pass by. Errands will go faster when you're both having fun, and your child will pick up new skills as a bonus!
Talk about your day at the dinner table. Family dinners are a great way to help your kids develop social-emotional and communication skills. This fall, whenever you can, gather the whole family around the table for dinnertime and let each family member take turns talking about their day at work, at school, or in the community. Avoid asking questions with "yes" or "no" answers; instead, ask each person at the table open-ended questions: "What was the best thing that happened today?" "What made you laugh today?" (For more social-emotional skill-boosters for children ages 2 months through 5 years, print these free ASQ:SE-2 activity sheets.)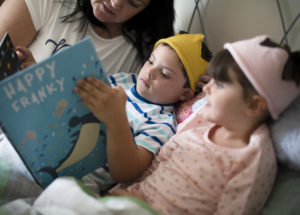 Read with your child every night. On chilly fall evenings, snuggle up for some shared reading—one of the single most important activities you can do with a young child. Not only is it a wonderful way to bond and relax together, it also strengthens your child's communication and language skills and sets the stage for early literacy development. Choose some autumn-themed books and engage your child while you read: ask them what happened at the beginning, middle, and end of the story, or have the child act out the story with you and pretend to be different characters. To support social-emotional skills, read books about feelings and talk with your child about the story: "Lion got really mad in this story. Do you feel mad sometimes? What makes you feel better when you get mad?" (For more tips on making the most of shared reading with your child, check out this post on the Inclusion Lab.)
Do a quick check of their milestones. One of the most important things you can do this fall is check to see if your child's overall developmental skills are on track in all the areas mentioned in this article. You can do that for free in about fifteen minutes or less. Fill out an online ASQ questionnaire to see what your child's biggest strengths are, uncover new milestones to celebrate, and reveal any areas where your child may need extra support. (You can access the questionnaire here.)
With the tips in this article—and your own creative ideas—you can transform any day into a learning experience as rich and varied as the colors of the autumn leaves. The kids will be having so much fun, they'll never guess you're teaching them new skills they'll use forever. Whatever activities you choose to do with your child this fall, enjoy exploring, discovering, and learning together!
***
P.S. Are you a parent of a child age 7 or younger? Do you work with parents of young children? Be sure to share this rare opportunity to fill out an ASQ questionnaire for free! Not only does this allow you to check children's development with an accurate and reliable screening tool, it also helps our research team establish scoring for the next edition of Ages & Stages Questionnaires®. Fill out the questionnaire today and spread the news to all the parents you know!
TRY THE QUESTIONNAIRE