8 Ways to Connect School to Students' Cultural Resources
August 29, 2023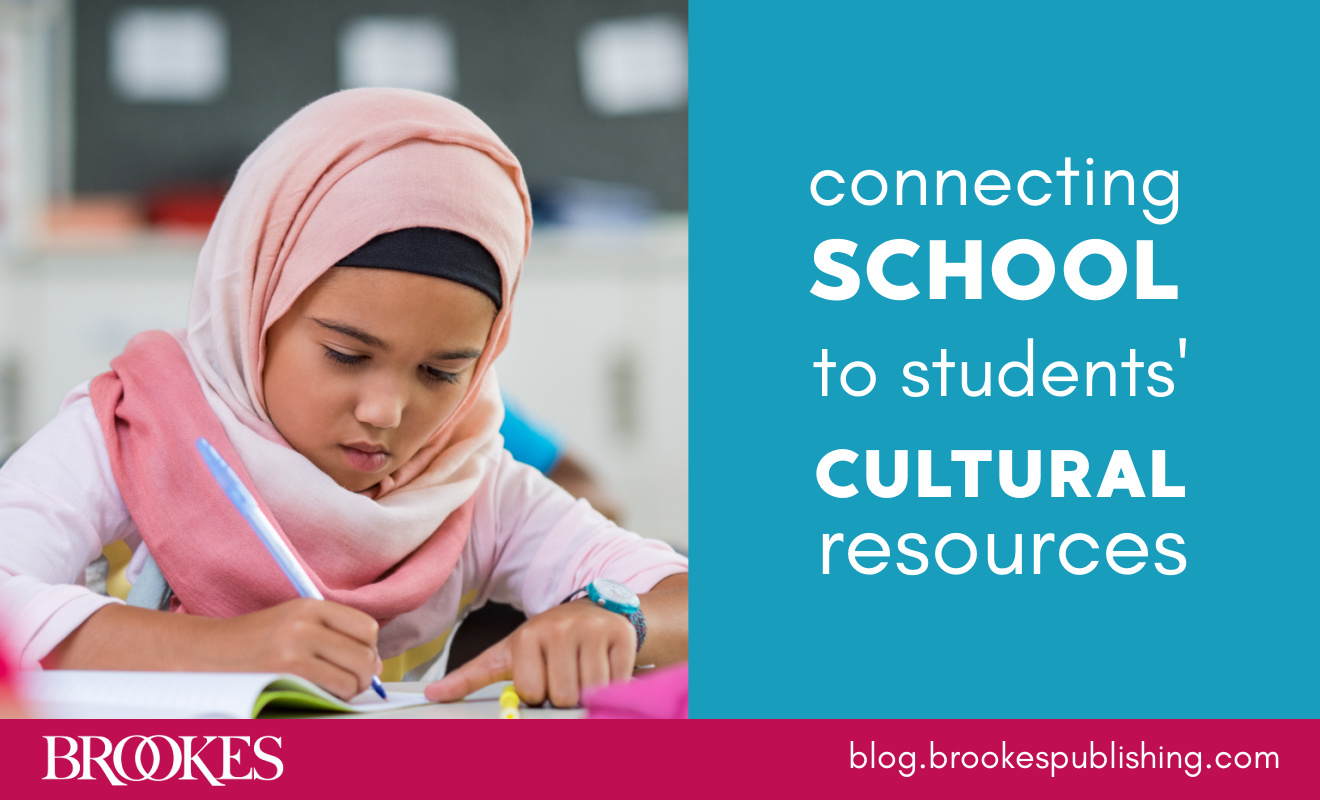 To support student learning, it's important for teachers to relate lesson content to real-life purposes and settings—especially in diverse classrooms that include multilingual learners. Today's post, adapted from the third edition of Special Education Considerations for Multilingual Learners, offers some guidelines for making instruction more relevant to students' home and community contexts, and for connecting new concepts to your students' cultural perspectives.
Start with the familiar. Instructional activities should begin with what students already know from home, community, previous learning experiences, and school.
Consider community norms. Instructional activities should be designed so that they're meaningful to students in terms of local community norms and knowledge. Teachers can deepen their understanding of norms and knowledge by talking to students, parents and family members, and community members, and by reading pertinent material. (Read this Q&A for more insights on culturally responsive teaching.)
Plan together. Teachers and students benefit from joint planning to design community-based learning activities, service-learning projects, or student-directed study units.
Include student perspectives. Administrators should provide opportunities for teachers to plan units and lessons that integrate multiple perspectives and encourage divergent thinking and problem-solving. Teachers should begin by eliciting students' perspectives on an issue or lesson content, and then integrate these ideas into the study unit.
Respect student preferences. Vary your learning activities to include students' preferences, from collective and cooperative to individual and competitive activities. Styles of conversation and participation should also be varied to include students' cultural preferences, such as co-narration, call-and-response, and choral reading, among others.
Help them make specific connections. Show students how to connect and apply what they learn at school to issues they may encounter at home, in the community, and in the world. Assisting students in making those connections strengthens previously learned material, paves the way for acquiring new knowledge, and encourages the multilingual learner to take responsibility for learning.
Get families involved. Create opportunities for connections between home and school in ways that communicate value and respect for the families' home culture. Provide varied avenues for parent involvement that are congruent with the parents' culture. (Read this post for teacher tips on conducting home visits with diverse families.)
Focus on social justice. Schools should focus on social justice and equity, both in their organization and throughout their curricula. Students should be encouraged to put forth their solutions to school, community, and world problems and focus a portion of the week on implementing these ideas (e.g., school-wide reduction of waste or purchasing fair trade products for the school).
Contextualizing your instruction will help all students, including multilingual learners, acquire new knowledge and connect it to their worlds. For a practical, "whole-child" approach to teaching multilingual learners and providing them with appropriate, individualized support, get the book behind today's blog post.
Special Education Considerations for Multilingual Learners
Delivering a Continuum of Services, Third Edition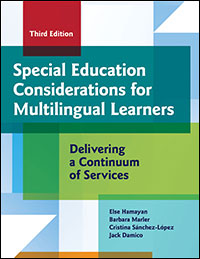 By Else Hamayan, Barbara Marler, Cristina Sánchez-López, & Jack Damico
Multilingual learners in Grades K–12 are often overidentified or underidentified for special education. The third edition of this groundbreaking text offers a better way to meet the needs of multilingual learners: by creating a culturally and linguistically responsive multi-tiered system of support (MTSS) and implementing a continuum of services that meets the needs of the whole child.
LEARN MORE
Topics
Tags