9 Back-to-School Goals for a Great New Year
August 1, 2023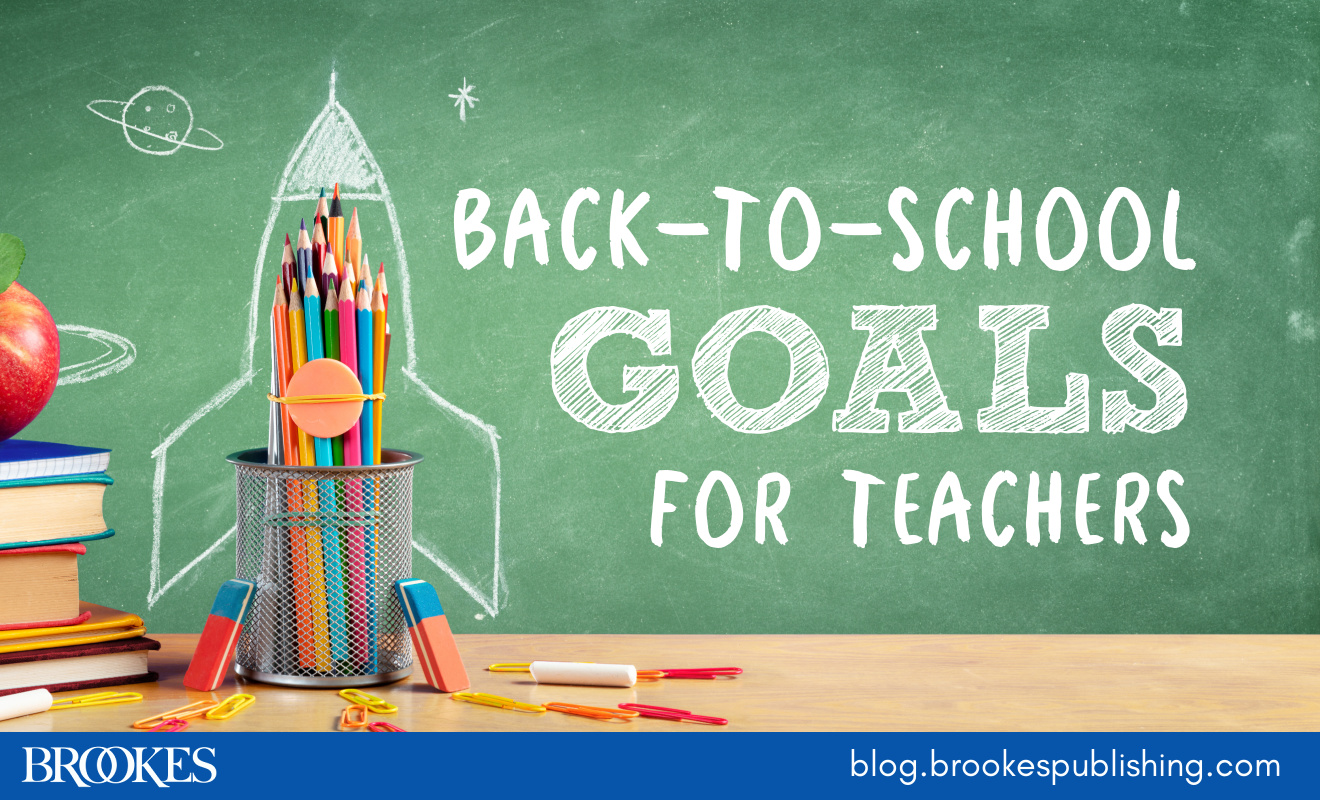 The Brookes blog is back from our short summer hiatus, just in time to help you welcome a new school year. As you prep for your new students and make plans for a great year, here are a few goals to consider, along with some helpful tips from our expert authors.
We wish you all the best for a wonderful school year! Let us know in the comments if there are specific topics you'd like us to cover on the blog over the next few months.
Get to know your students early in the year.
Really getting to know your students—what they like and don't like about school, what they like to do, what their needs are—is the best way to figure out how to support their success. Use the questions on this tip sheet, adapted from The Educator's Handbook for Inclusive School Practices by Julie Causton & Chelsea P. Tracy-Bronson, as a starting point.

Help students get to know each other, too.
Build classroom community from the beginning of the school year by planning activities that encourage peer engagement. Here are a few ideas, adapted from Understanding and Supporting Students with Emotional and Behavioral Disorders, by Vern Jones & Al Greenwood.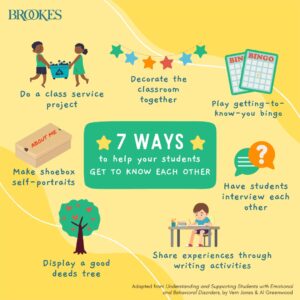 Start off on the right foot with co-teachers.
Co-teaching this year? As you co-plan, here are some important questions to consider together. The tip sheet below, adapted from How to Co-Teach by Elizabeth Potts and Lori Howard, gives you a few general priorities to focus on as a collaborative team. (Teaching in a multilingual classroom? You'll want to check out the brand-new book Intentional Co-Teaching for Multilingual Learners by Holly J. Porter.)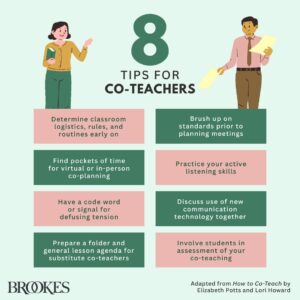 Focus on trauma-sensitive teaching.
Trauma-informed teaching practices—discussed frequently during the first years of the pandemic—will continue to be essential for all learners. Here are some reminders of what your students might need, adapted from Susan Craig's Reaching and Teaching Children Who Hurt.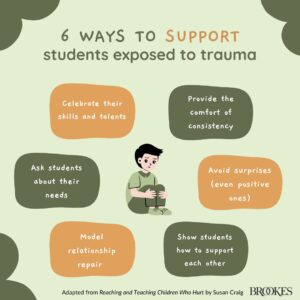 See these posts for additional guidance on the impact of trauma and how to support your students:
Reimagine equity.
As the school year starts, take time to challenge your preconceptions about what equitable school practices look like and plan which steps you'll take this year to make your classroom and school a more fair and inclusive place. See this tip sheet for ideas, and find practical guidance in the book Reimagining Special Education by Jenna M. Rufo & Julie Causton.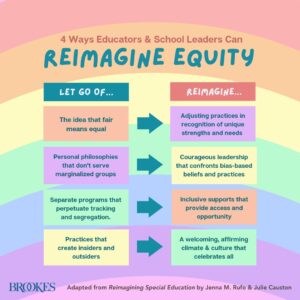 Customize supports to your students' needs.
Here are 6 types of supports you might use in your inclusive classroom, from Picture Inclusion! by Whitney H. Rapp, Katrina L. Arndt, & Susan M. Hildenbrand. For tons of practical guidance on making your classroom more inclusive, explore our books and our free resources.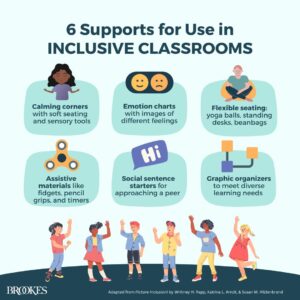 Break down barriers to motivation and participation.
Every year, you'll encounter some students who are inattentive and regularly engaged in off-task behaviors—and understanding why is key to helping them. In this tip sheet adapted from Essential Skills for Struggling Learners by Erik von Hahn, Sheldon H. Horowitz, & Caroline Linse, you'll find some guiding questions to ask yourself about student motivation and participation throughout the school day. (Read the full blog post to learn more.)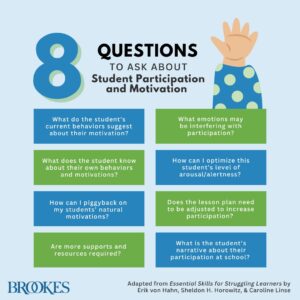 Celebrate student differences.
Taken from the new third edition of You're Going to Love This Kid! by Paula Kluth, this quote is a good reminder that celebrating differences—not simply tolerating them—is key to authentic inclusion. (If you don't have it already, You're Going to Love This Kid! is an incredible guide to celebrating the strengths and gifts of each student and meeting each learner's individual needs.)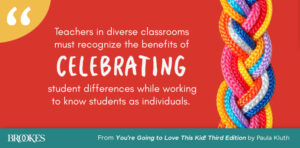 Show kindness to students and families every day.
Kindness is your default, but on tough days, it might help to have some concrete actions in your back pocket. Adapted from The Social‑Emotional Learning Toolbox by Kathy Perez, this "kindness bingo" card is a fun reminder of simple things you can do to show support for students and families (and colleagues, too!).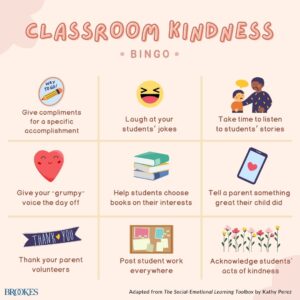 What are your biggest goals for the new school year? What are you most excited about, and what are some challenges you think you might face? Let us know in the comments!
Topics
Tags