Believing is Seeing: A UDL Journey
January 28, 2016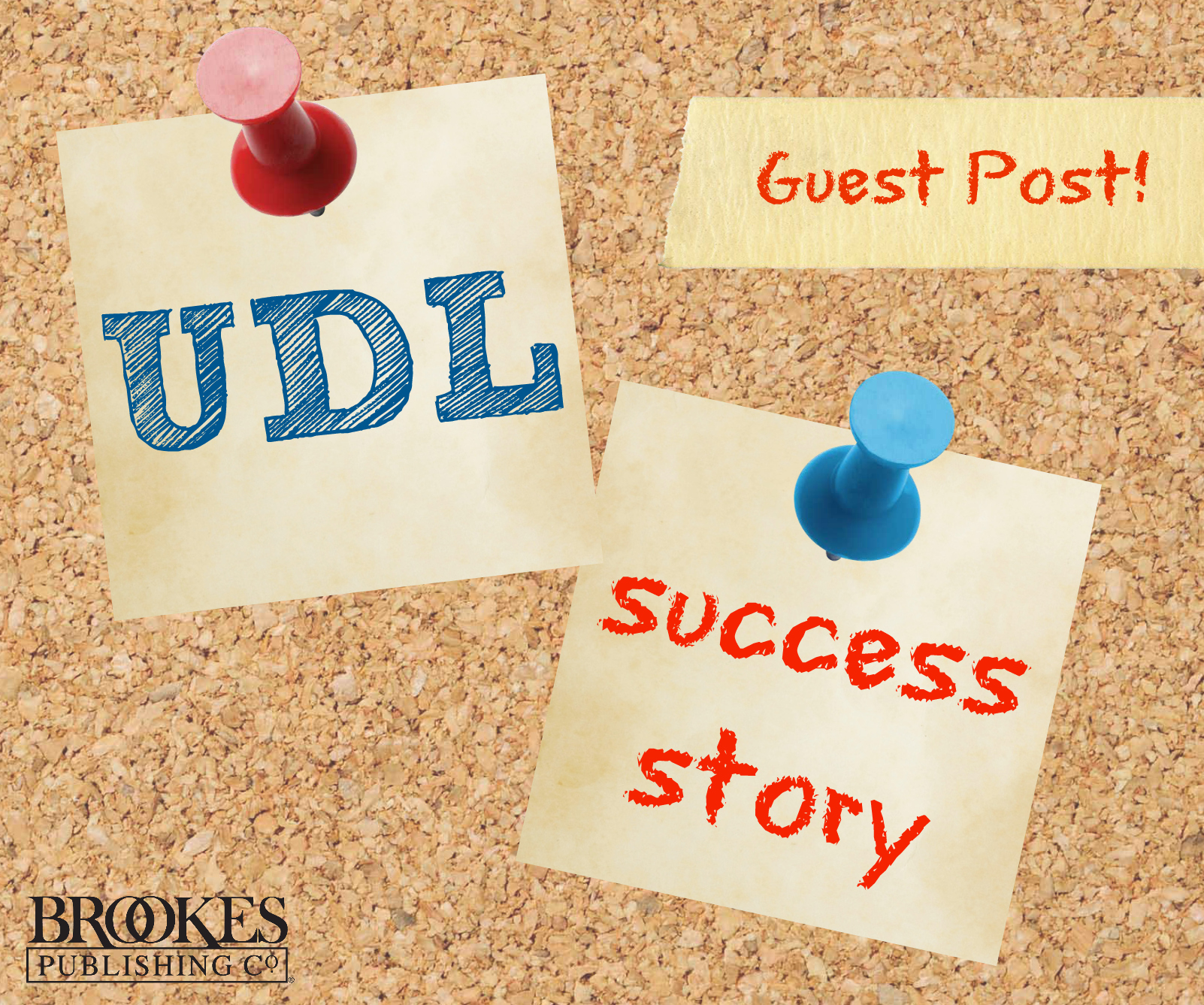 This post is part of our Fair Is Not Always Equal blog series. Stay tuned for more posts in the series!
Happy Thursday! East Coasters, are you all dug out from our winter storm? We had record-breaking snowfall here in Baltimore–hope you all stayed safe and warm.
Today I'm happy to welcome UDL Facilitator Stephanie Craig, M.Ed., for a great guest post drawn from her personal experience. She's here to share lessons learned from one of her own UDL success stories–practical information you can use to inform your own teaching strategies. Enjoy, and please share if it resonates with you!
***
Success on the UDL journey looks many ways, but a common denominator is that the UDL traveler has taken time to make stops along the route and investigate those hidden gems off the beaten path. Successful UDL educators are persistent and downright stubborn as they discover who their learners are and how to break down barriers for them. They truly believe that every child who walks into their classroom can learn—and they will move heaven and earth to make that happen!
Here are some principles, based on my own experience, to begin with as you start your own UDL journey.
Use the resources available to you.
A few years ago, I was new in my position as UDL Facilitator at two elementary schools in my school district, Bartholomew Consolidated School Corporation in Columbus, Indiana.
Every opportunity I had to read and/or talk to other educators about Universal Design for Learning, I took. I voraciously read books and perused the CAST website. The UDL framework had been an important piece in our district for some years, but until five years ago building resources were scarce. District resources were stretched. I was now in a position to spread the word, but many teachers were positive this was just another "thing" that would eventually disappear. Many times, teachers avoided me as if I were a high-pressure salesperson, and the unspoken rule was to never make eye contact with me, because everyone knew where that conversation would eventually lead. I decided to infiltrate with stealth. After watching and listening, I chose my first teacher carefully.
Kelly Cunningham taught fourth grade at the time and had a great attitude when it came to trying anything that might improve her teaching. I approached her and she excitedly agreed to begin working with me. I explained that my request served both of us, as we would learn the UDL principles and guidelines at a deeper level and show other teachers rather than tell them of her success.
Be willing to be challenged.
As I delivered professional development about learner variability, breaking down barriers, examining standards for barriers, and using technology as an assistive tool, I provided a plethora of resources. Kelly would often laugh and share with me later how she sat in those sessions thinking how ridiculous what I was saying sounded. But as our collaboration blossomed into a full-fledged UDL-driven friendship, we successfully worked through the guidelines and brainstormed ideas of how to lift her learners up to the curriculum.
Kelly says:
"I would leave after talking with Stephanie for sometimes up to two hours after school with incredible ideas to go back and implement. We had a pretty set schedule of meeting on Mondays. That gave me time to implement any ideas we'd talked about. I would come back the next Monday feeling pretty darn good about what was happening in my classroom with my learners. Then after listening to my stories of success, Stephanie would smile and begin with "˜Have you thought of…' It was so frustrating! I would leave even more determined to "˜get there,' but anyone who understands Universal Design for Learning knows that your teaching is dynamic to meet the needs of the learners and because your learners are new each year; you don't really ever quite get there. Your instruction gets richer and relationships get deeper."
Baby steps will keep you on track.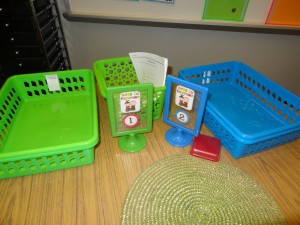 Our general "plan of attack" began with looking at how Kelly could implement some of the guidelines in her classroom environment. We agreed that "baby steps" would be far less intimidating and doable for a busy teacher. Kelly wanted to give her students more choices in math. We tag-teamed and I developed a Choice Lesson that I taught to both her third-grade math classes. Kelly brainstormed different ways that students could express what they know in math, and we created a survey.
The data Kelly was able to gather from giving her students a voice was priceless. It also surprised her to find out that many students wanted to use art media to demonstrate what they learned in math. She began placing art materials (e.g., markers, scissors, glue, construction paper) in an accessible area for students to use.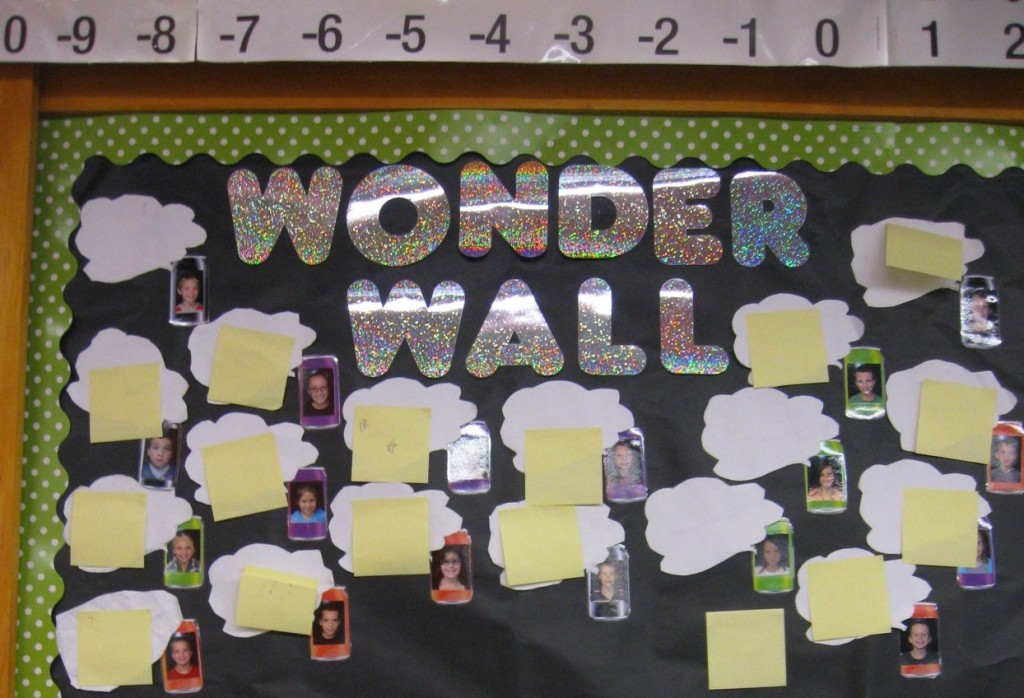 We all enjoy having choice.
As the year progressed, Kelly's students exercised more power with choices in math (and suffered through my endless questions). One student in particular, who had chosen to review the weekly math skills via paper/pencil worksheets over using an iPad, looked at me as if I had three heads when I asked if she really enjoyed paper/pencil over technology. "I like being able to work out the problems and do my thinking on paper. I can't do that on the iPad. I like having the choice, though." She smiled and went back to work.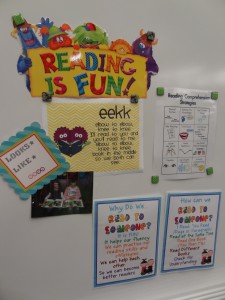 Kelly is one of those unique teachers who believe instruction is more powerful the more she steps out of the limelight, builds relationships with her students, and implements what they need in order to be engaged in their learning and thus more successful. While other teachers would tell her (and me) that students really should not be given those choices because they wouldn't have choices on the state standardized tests, Kelly and I would have conversations about her students and how capable they were becoming in this learning environment that she had created. Many times, I would hold my breath, fearing she would cave to the pressure of the naysayers.
Her belief and our conversations prevailed. When our district scores came back, the third-grade math scores were 96% passing (all students with IEPs passed).
UDL can be implemented at any grade level successfully.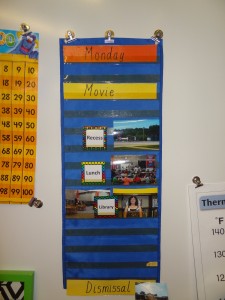 Fast-forward three years and a grade-level change and you will find Kelly still excited about creating a learning environment that's accessible for all her students. Her focus with her new first graders again began with choices, but now she wants students to learn how to make the best choices for them as learners. She posted goals live in the classroom, so they aren't forgotten. Students know the "why?" of what they're learning. Making sure that students have information and expectations available to them in many forms is also paramount in her learning environment.
Kelly and I still have many conversations about how she continues to implement UDL in her learning environment. Our district hosts many visitors from around the world, and Kelly is my go-to teacher. Having eight adults snapping pictures and picking her brain about how she designs her learning environment for all her leaners, does not faze her in the least. One question that I have heard Kelly asked multiple times is "How much work is planning your day using the UDL Principles and Guidelines?" Her honest answer always remains the same:
"Planning instruction using UDL as a framework is not easy and takes time. I won't sit here and tell you that it isn't hard work, but it is worth it. By using this framework, I've actually created more time to work with students in small groups to meet their needs more effectively. I had to experience a mind shift when I began, though. I know that UDL is a process that a teacher constantly works through. I know my students better and their needs. I see students more engaged in the choices of tasks that I give them."
As the saying goes: A journey of a thousand miles begins with one step. Kelly was my first step into a successful collaboration which budded into a great friendship that I know will last for years.
About the Guest Poster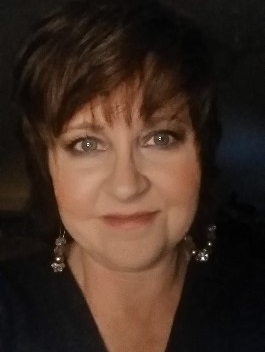 Stephanie Craig, M.Ed., UDL Facilitator
Stephanie has 13 years of teaching experience at the elementary level as both classroom and Title One teacher. Currently as UDL Facilitator, Stephanie participates in professional development of instructional design with teachers, and provides background information and resources for UDL to teachers for intentional accessibility of instructional practices. Stephanie collaborates with teachers and administrators with the goal of making UDL planning more intentional and purposeful. Ms. Craig has been a UDL presenter at various conferences and guest speaker at classes in the Elementary Education Program at Indiana University-Purdue University Columbus, and facilitator at the BCSC Summer UDL Institute for the last three years. You can follow Stephanie on Twitter @slcraig1910 or contact her at craigs@bcsc.k12.in.us.
Topics