Career Readiness for Students with Disabilities: The Self-Employment Option
November 17, 2015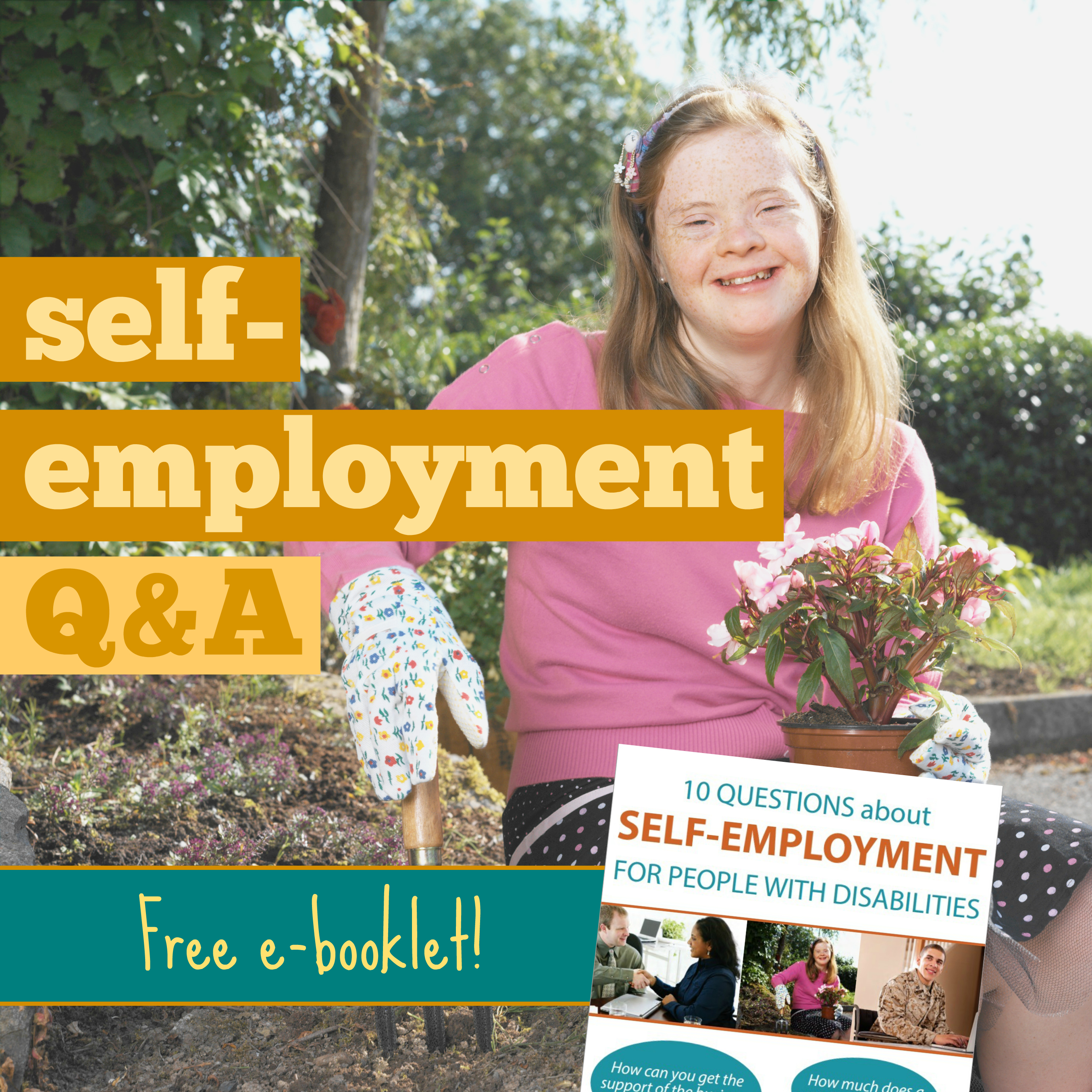 If you teach young adults with disabilities, you're playing a vital role in preparing them for life beyond the classroom. You're probably always on the lookout for ways you can boost their college and career readiness and get them ready to lead full, self-determined lives. Helping them explore employment options is a big part of that, and that's what today's post is all about.
Self-employment is a great career possibility for anyone, including a young person with a disability. Today I have a Q&A excerpt from one of our most popular resources on employment: Making Self-Employment Work for People with Disabilities. Here, the authors cover four of the most frequently asked questions about self-employment for young people with disabilities, and then answer six more in the free ebooklet you can grab at the end of the post. Share it with families and self-advocates–if they're considering the self-employment option, it's a good, concise introduction to some of the key myths and issues.
Q1: Entrepreneurs are known to work 80 hours per week and to "do it all"–from sales to bookkeeping. How is an individual coming out of a special education resource classroom (or an inclusive classroom) going to know how to do this?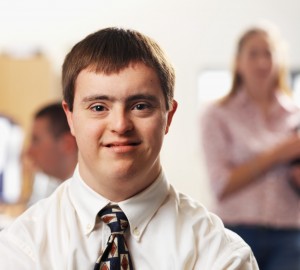 A: Although it is true that many business owners work long, hard hours, it is also true that many others do not. Profitable businesses allow owners to hire others to do much of the work, and many small businesses do not require 80 hours per week for operation. Still, the work can be challenging, especially to someone who has been deprived of a work ethic through unpaid "experiences", who has improper work supports, or who has been sheltered from typical expectations of career achievement. Starting a part-time or after-school business may be a worthwhile family activity that counteracts low expectations commonly afforded individuals with high support needs.
Q2: If a person can't read or write, how can he or she be expected to operate a profitable business?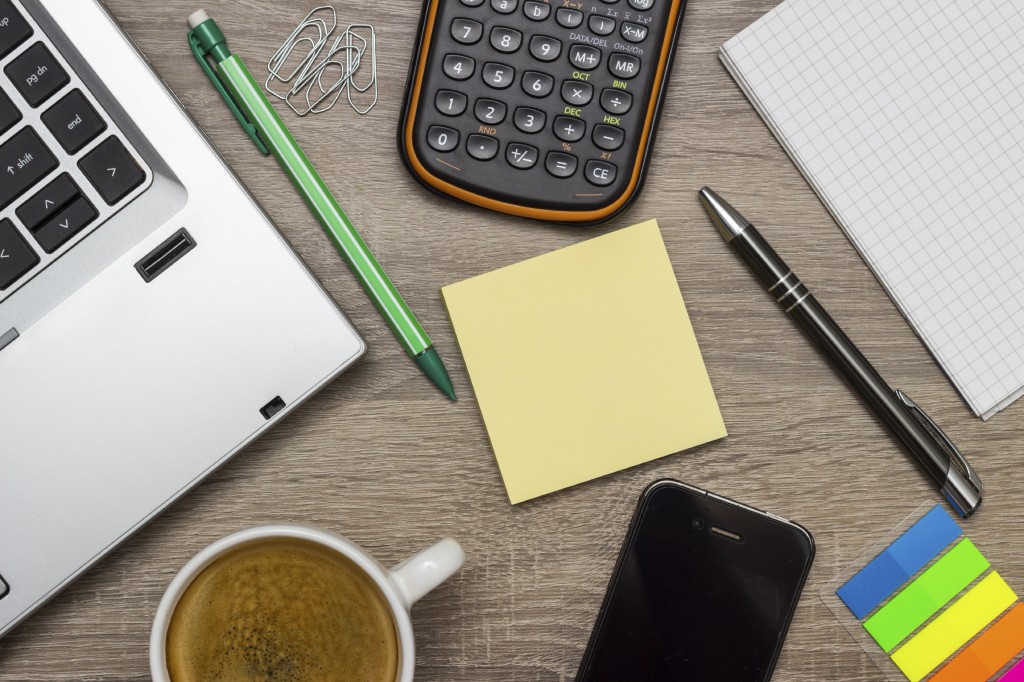 A: Operating a small business is always a matter of degree. Although many small business owners perform most of or all the necessary functions, many others do not. Writing a business plan, for instance, is outside the expertise of many entrepreneurs, so business consultants exist to assist in such matters.
Literacy is not a prerequisite for business ownership. Inventiveness and support focused on accomplishing particular tasks are required. For instance, if someone cannot write but must complete invoices at the point-of-product sale, perhaps customers can fill out their own receipts; the owner can be guided by a graphic interface on a touchscreen computer; or an employee or business partner can manage these tasks.
Q3: How small is too small for a business?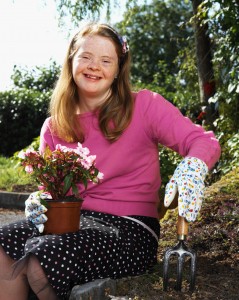 A: A business should generate revenue for the owner and employees, if any. Typically, businesses grow in stages, as do earnings. A carefully planned approach should be used to generate money to live on without disqualifying the individual from the safety net of various benefits systems, such as Social Security and subsidized housing, until these resources are no longer required. Individuals facing unemployment or sheltered employment almost always earn more money in their businesses than the national average earned through sheltered work.
Q4: How does someone finance a small business?
A: A host of revenue sources are available. As traditional developmental disability and mental health services funds become increasingly individualized or "portable," personal budgeting and control of individual rehabilitation and treatment money grows. Currently, changes in state and federal policies are giving individuals with disabilities more control over disability funds, and many people are able to redirect their money away from traditional agencies and into their own hands through fiscal intermediaries or families.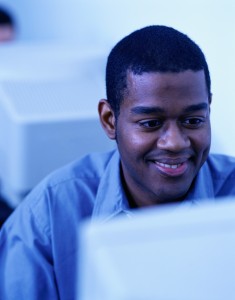 Individuals in some states are able to create a personal budget, using funding that once went directly to a service provider to buy the goods and services needed for success. For example, someone who generates $12,000 per year in state funding that goes to the sheltered workshop is, in some states, able to redirect that money into a personal plan for a job or business and to draw on those funds for as long as needed.
Keep reading now–download the free e-booklet with answers to six more questions about self-employment.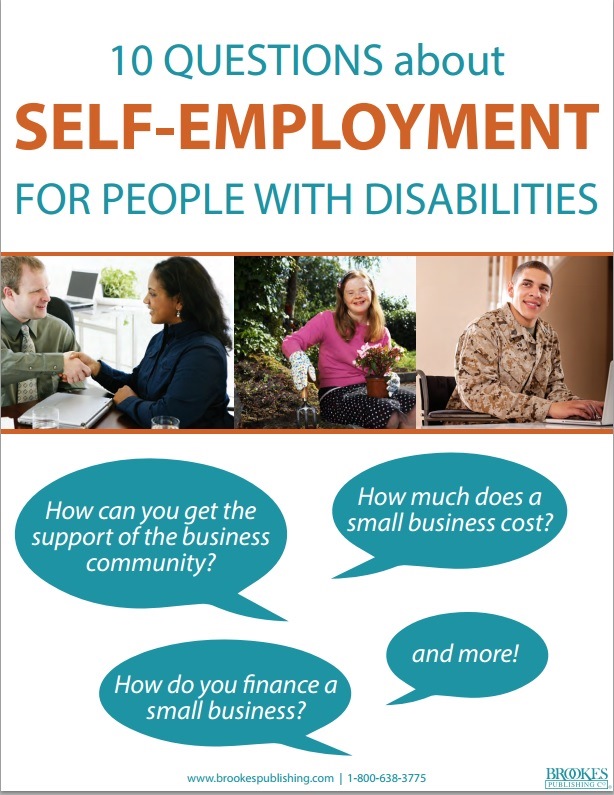 For answers to all your questions about the what, why, and how of self-employment, see the book Making Self-Employment Work for People with Disabilities. (Free excerpt at the link–just click the Resources tab!)