IDEA 40: Roundup & Interview with Paul and Jeff Brookes
December 1, 2015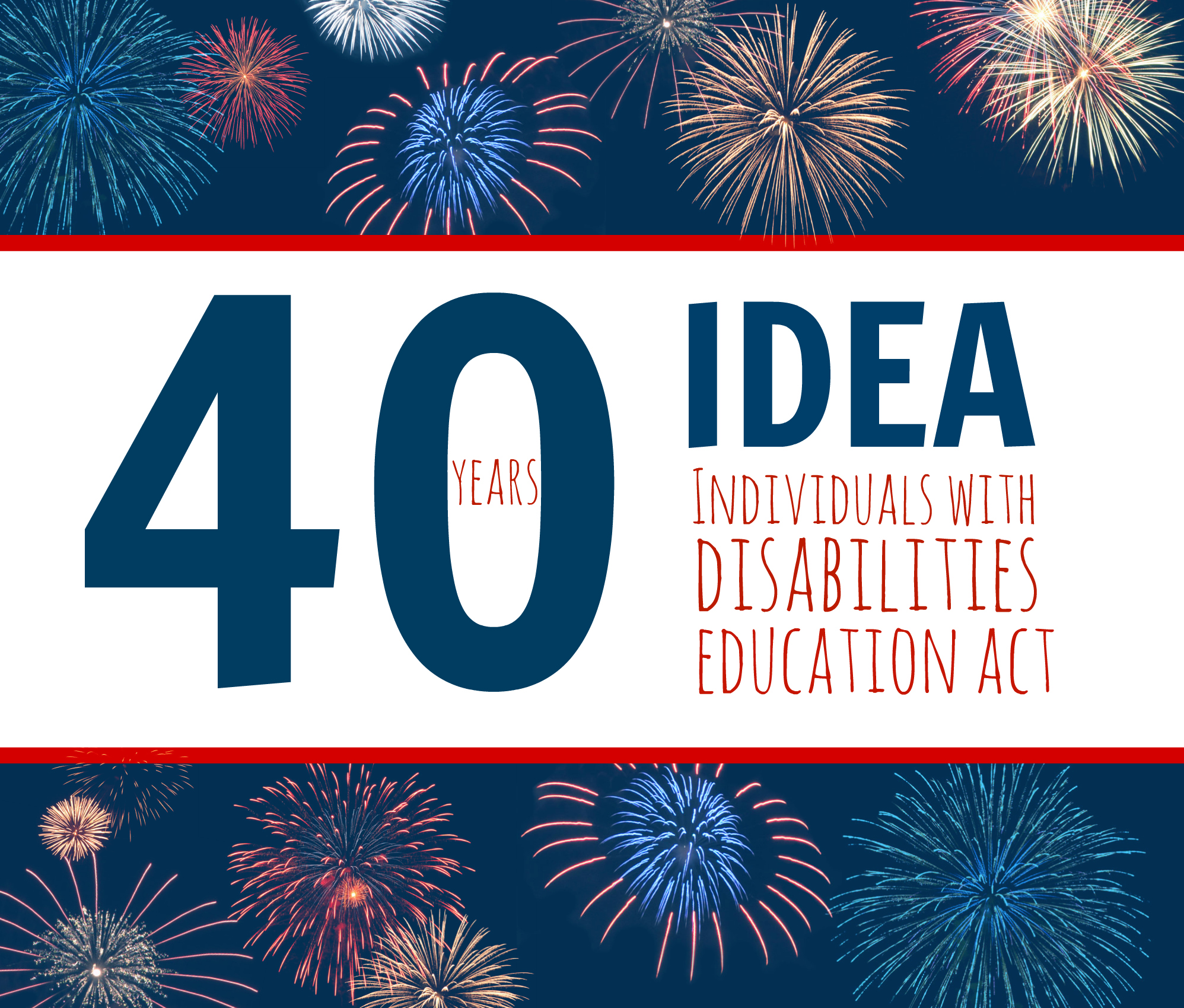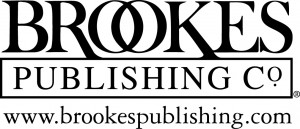 Loyal Inclusion Lab readers know that this blog is brought to you by Brookes Publishing, a Baltimore-based publisher of resources on education, disability, and early childhood. Our company's been blazing trails in inclusive education since 1978, just a few short years after the passage of IDEA (then called Public Law 94-142, or the Education of All Handicapped Children Act). I don't give you a peek behind the curtain too often, because we like to let our resources take center stage. But since IDEA's mission and ours have been so closely intertwined, I thought I'd start off today's post with some reflections from our founder and our president.
Days before the 40th anniversary, I sat down with Paul Brookes, founder of Brookes Publishing, and his son Jeff Brookes, our company president since 2011. From Jeff's office in our Baltimore headquarters, we chatted about the role of IDEA in the founding of Brookes, and how the law has influenced our company's ongoing mission.
"Brookes Publishing and IDEA go back to day one together," Paul said. "A huge incentive for starting Brookes was the passage of PL 94-142. The very foundation of our company was built on addressing the needs the new law brought to light—it created new mandates and requirements, and our mission was to help professionals meet them."
Paul reminisced about two of our earliest publications—The Legal Rights of Handicapped Persons, edited by Robert Burgdorf, drafter of the original Americans with Disabilities Act; and Disadvantaged Preschool Children, coauthored by Michael Bender and Rosemary King Bender. These were the books that first put our company on the map, and both were developed directly in response to PL 94-142. (See the book covers below for a real piece of Brookes history!)
"The thread connecting Brookes and IDEA has been there from the beginning, and it's remained unbroken for decades," Paul said. "We're proud to have been part of the seismic change in society over the past 40 years, and we'll continue to promote progress in education for the next generation of children with disabilities."
Jeff agreed, emphasizing the Brookes research-to-practice mission that's been shaped by IDEA from the start. "Our company grew up along with IDEA," Jeff said. "Since the beginning, our goal has been to bring that law to life by translating research into real-world practice. If you look at key pillars of our publishing program–universal screening, school readiness, inclusion, transition to adulthood—they're inspired and driven by IDEA. The law informs so much of what we do: we take the tenets of IDEA and make them real and actionable for today's professionals."
When asked to reflect on the changes in inclusive education since 1975 and what the future holds, Jeff said: "Today, there are millions of children with disabilities learning alongside their peers—but when Brookes started, that was still just a dream. As we look to the future of inclusive education, we'll all need to adapt and respond to new technology, as advances make even more things possible in the classroom."
There are so many question marks about the future of education, Jeff acknowledged, but one thing is certain as Brookes and IDEA begin their next 40 years together: "We've always supported the spirit of IDEA, and we'll continue to help professionals bring its principles into practice for all learners."
Thanks to Paul and Jeff for sharing their thoughts on the anniversary. To continue our tribute to IDEA, here's a roundup of some of the best related resources we saw online this month. Check them out, and be sure to follow the #IDEA40 hashtag on Twitter for more articles, reflections, photos, and testimonials.

In honor of the IDEA anniversary, the U.S. Department of Education just released new guidelines for ensuring that children with disabilities are held to high expectations and have meaningful access to their state's academic content standards. The Department also compiled resources for parents and educators to help students with disabilities succeed in school and life. Check out their new website featuring best practices in the field, evidence-based tips for teachers on maximizing instructional time and decreasing disruptions, the two-part blueprint on teaching behavioral expectations (from the National Technical Assistance Center on Positive Behavioral Interventions and Supports) and these tip sheets on transition to adulthood.
White House IDEA Celebration
On November 17th, the White House hosted a special celebration of the 40th anniversary of IDEA. Representatives from government and the education community came together with advocates to both celebrate and reaffirm support for IDEA. If you missed the White House's livestream of the event, you can still watch the panel discussion right here.
Take a trip through history with this inspiring and informative 10-minute video on the many positive changes sparked by IDEA. Brought to you by the Office of Special Education Programs (OSEP) and narrated by famed poet LeDerick Horne (author of an upcoming Brookes book on hidden disabilities!), the video celebrates successes while recognizing the important work that still must be done as we look to the future.
Where we were, where we are, and where we need to go—neatly summarized in one IDEA fact sheet from the Consortium for Citizens with Disabilities.
This Huffington Post article reiterates the importance of presuming competence and serves as an important reminder as we move forward. Robert Slavin, who was a progressive special education teacher in the 1970s before the passage of IDEA, recounts the story of Sam—a student who was capable of so much more than his school's staff believed. As we celebrate the changes IDEA brought about, Slavin also asks us to reflect on the true goals of IDEA: "It was not just intended to guarantee services to children with disabilities, not just to serve them in the least restrictive environment, not just to see that they had IEPs. The idea was to help children achieve the maximum degree of success they could achieve. The idea was to ask for the best from every child, and to give whatever it takes to see that they do succeed."
And finally, the Council for Exceptional Children is collecting reflections about the IDEA anniversary, and they want to hear from YOU. What has IDEA meant to you? What major successes have you had as an educator, and what's your wish for the future? Add your thoughts to this blog post; CEC will be sharing IDEA reflections and stories through the end of December 2015.
What does the IDEA anniversary mean to you? What's one thing you hope will be different 40 years from now? Add your thoughts in the comments below!
Topics