RESOURCE ROUNDUP: 10 Great Tip Sheets on Inclusive Education
September 26, 2017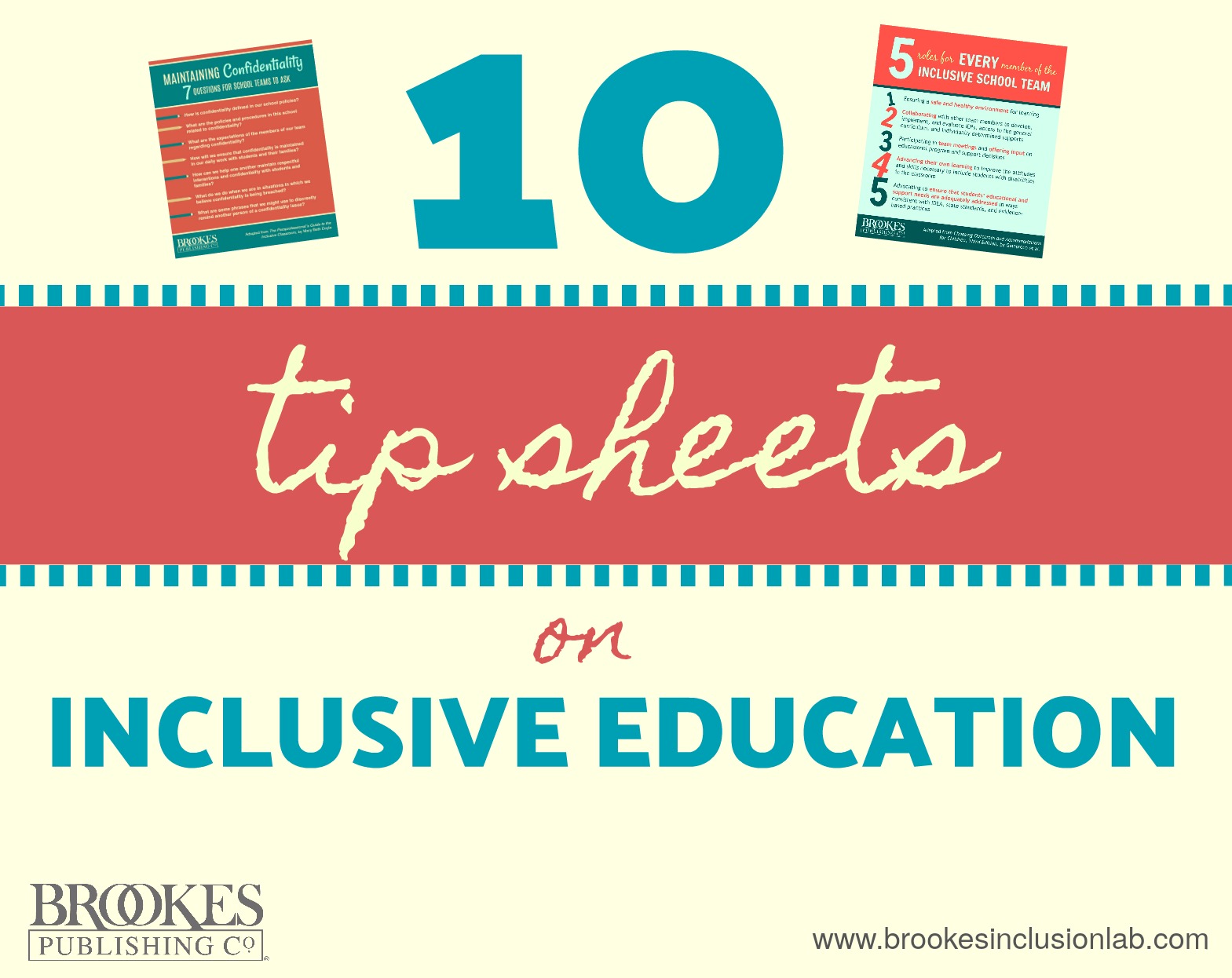 As our readers know, we at the Inclusion Lab are all about connecting educators with practical tips they can use right away to welcome, reach, and include all learners. Our posts here tend to be meatier and more in-depth, but we also create lots of smaller tip sheets with bite-sized bits of wisdom to share on social media. If you're not following us there—or even if you are—you may have missed some of the resources we've shared lately. So here's a handy roundup of 10 of our best tip sheets, ready to pin, share, and tweet as you wish.
Let us know which one is your favorite! And for more how-to hints in an easy-to-share format, be sure to follow us on Twitter and Facebook.
6 Ways to Adapt Tasks for All Learners
This one's adapted from Modifying Schoolwork by Janney & Snell. (Read the full post that inspired this tip sheet!)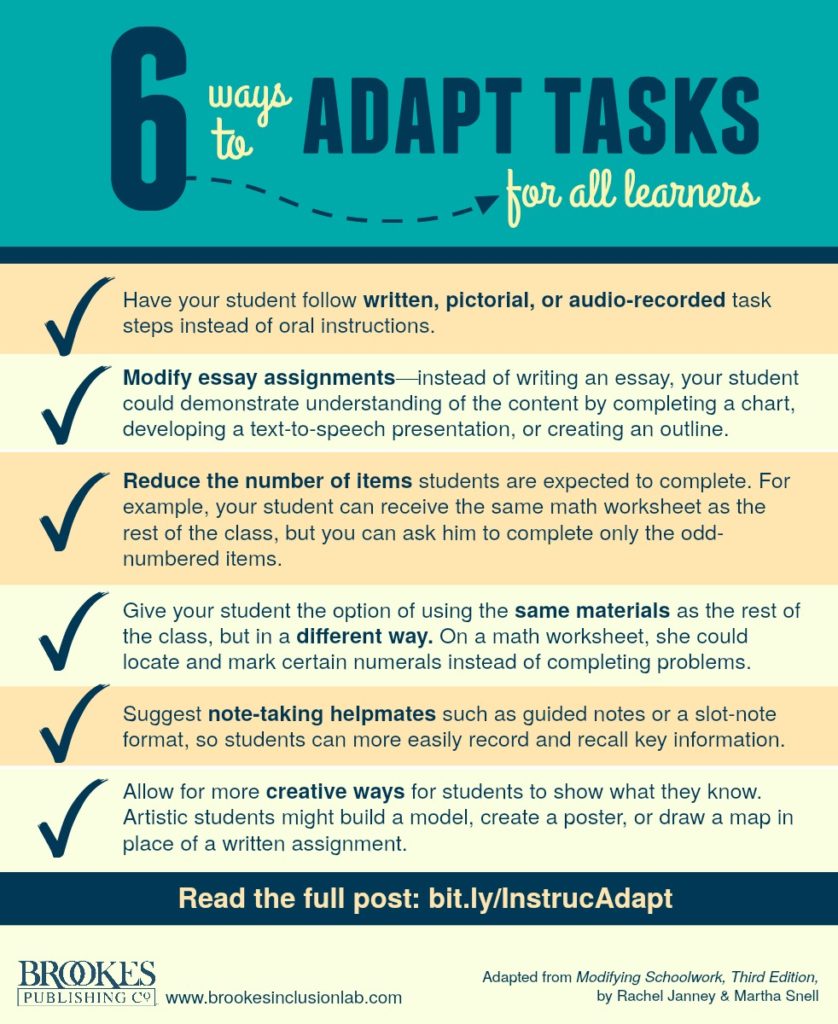 8 Ways to Differentiate Materials for All Learners
Another one adapted from Modifying Schoolwork and inspired by this post.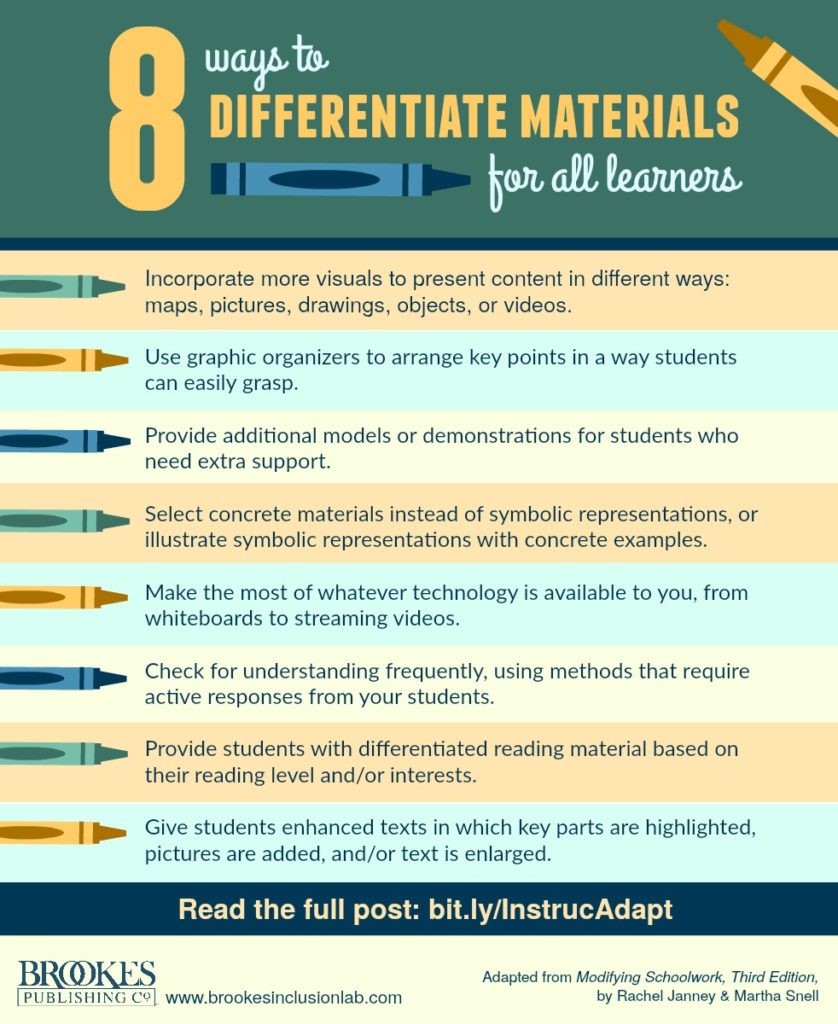 7 Tips on Including Students with Autism in Phys Ed Classes
Make phys ed fun and welcoming for all learners! Here are some specific tips on including kids on the autism spectrum, adapted from this blog post.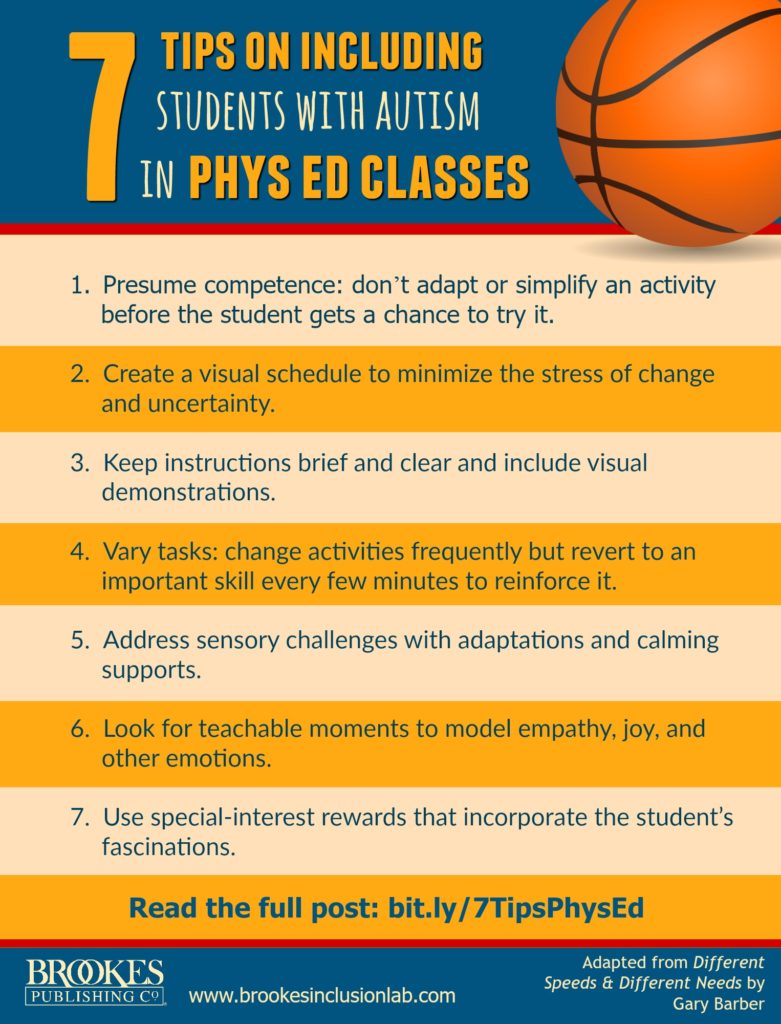 12 Ways Peers Benefit from Working with Students with Disabilities
Inclusion is a positive thing for all learners, with and without disabilities. Here are 12 reasons why typically developing peers benefit from being in an inclusive classroom, adapted from this book on peer support strategies.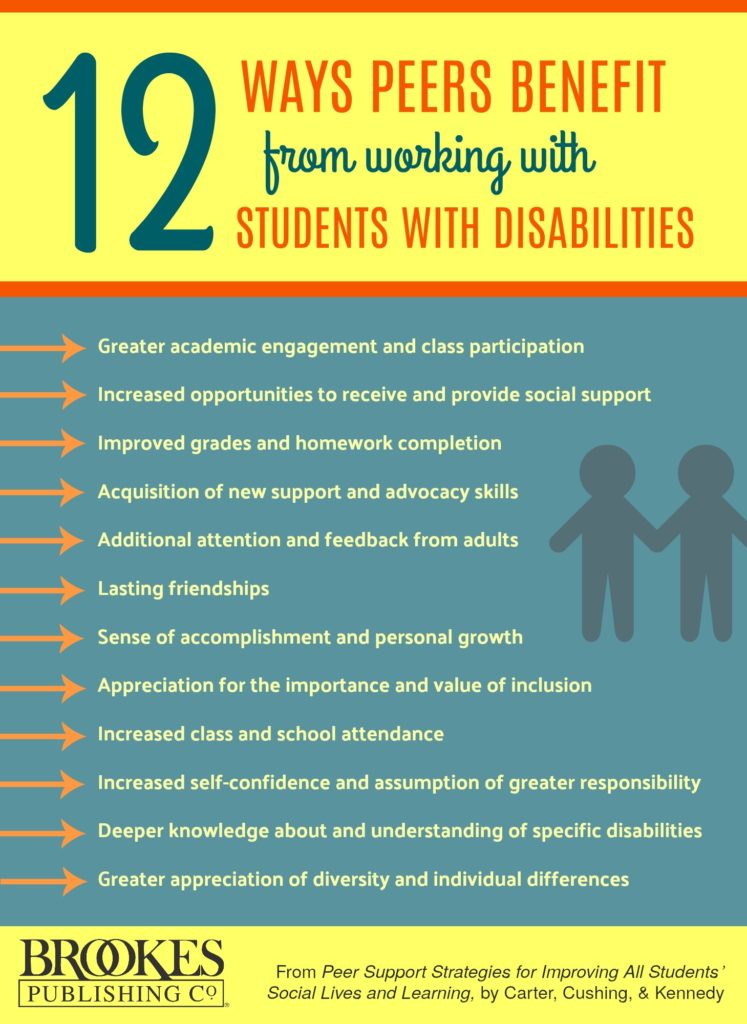 5 Roles for Every Member of the Inclusive School Team
What are some things that every member of your team should do? Here are five responsibilities everyone should share in an inclusive school. (See this book to learn much more about educational planning in inclusive schools.)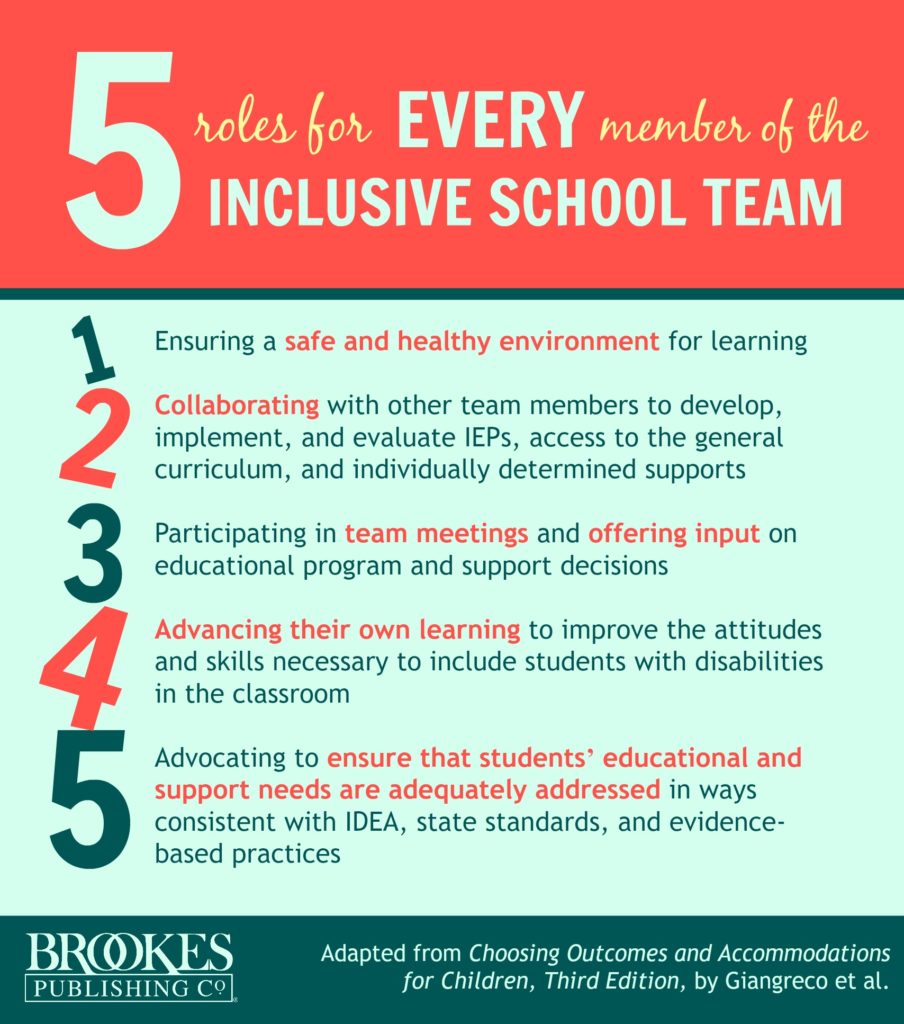 Maintaining Confidentiality
Is your inclusive school ensuring the confidentiality of all students? Here are 7 key questions to get your team started, adapted from this guidebook for paraprofessionals.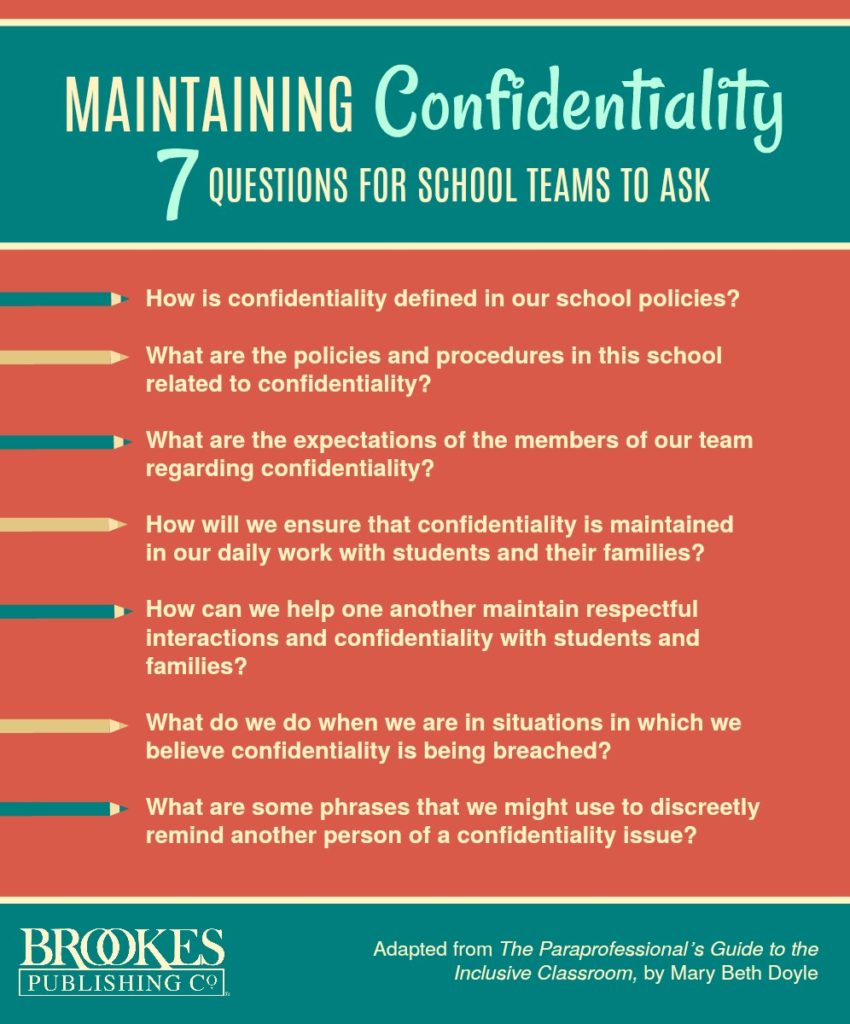 5 Ways to Modify Materials for Students
A few guiding principles for effective modification, adapted from this book by top inclusion expert Cheryl Jorgensen.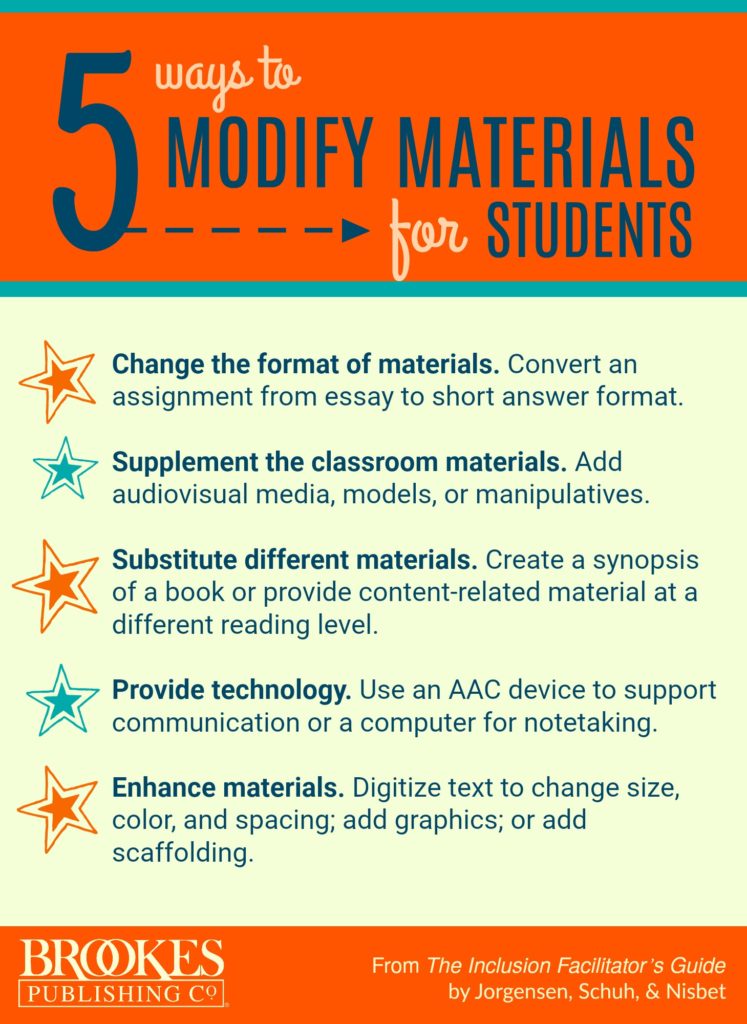 12 Characteristics of High-Quality IEPs
Another one adapted from Jorgensen's Inclusion Facilitator's Guide. Do your IEPs reflect all 12 factors?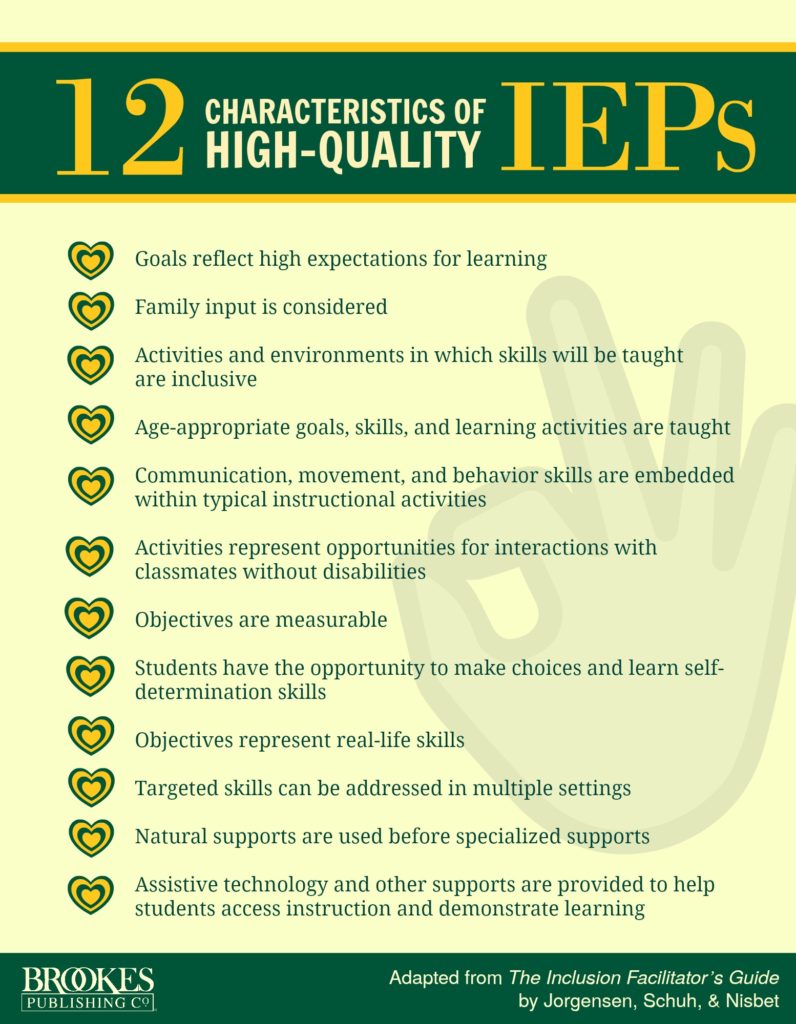 5 Ways to Help Students with Organization
Students with executive function issues will likely need extra support with organizational skills. Here are 5 tips for helping them succeed. (Get more tips and strategies in this blog post on executive function.)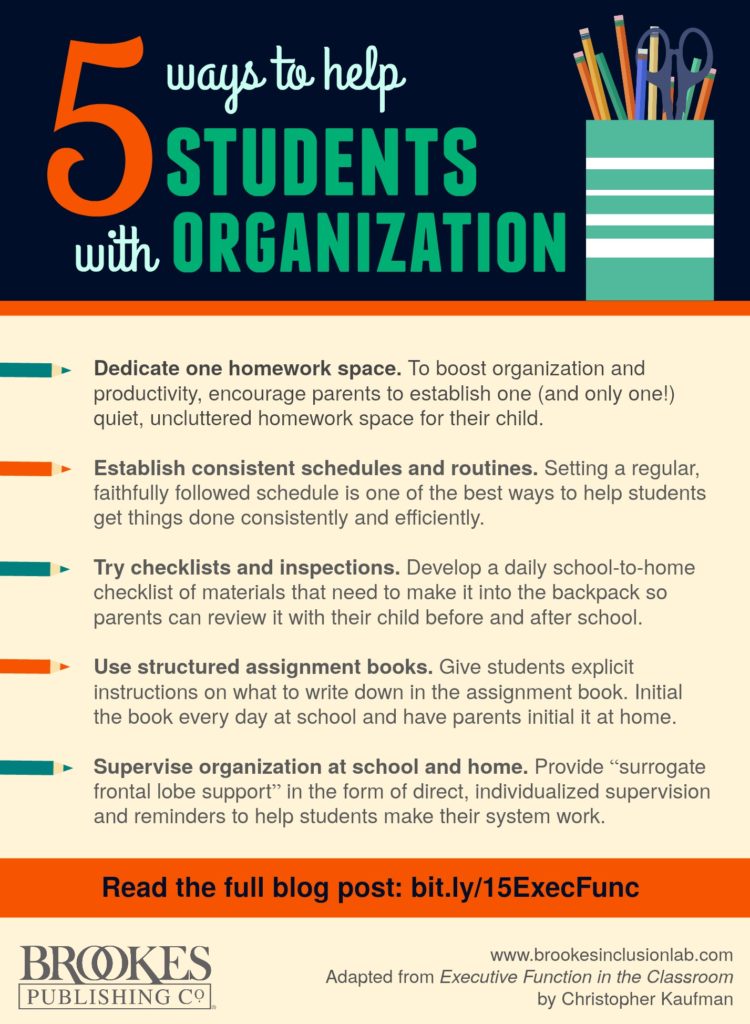 7 Ways to Improve Inclusion Outside the Classroom
Some good ideas for boosting inclusion in the lunchroom and during after-school activities. (Adapted from this popular blog post.)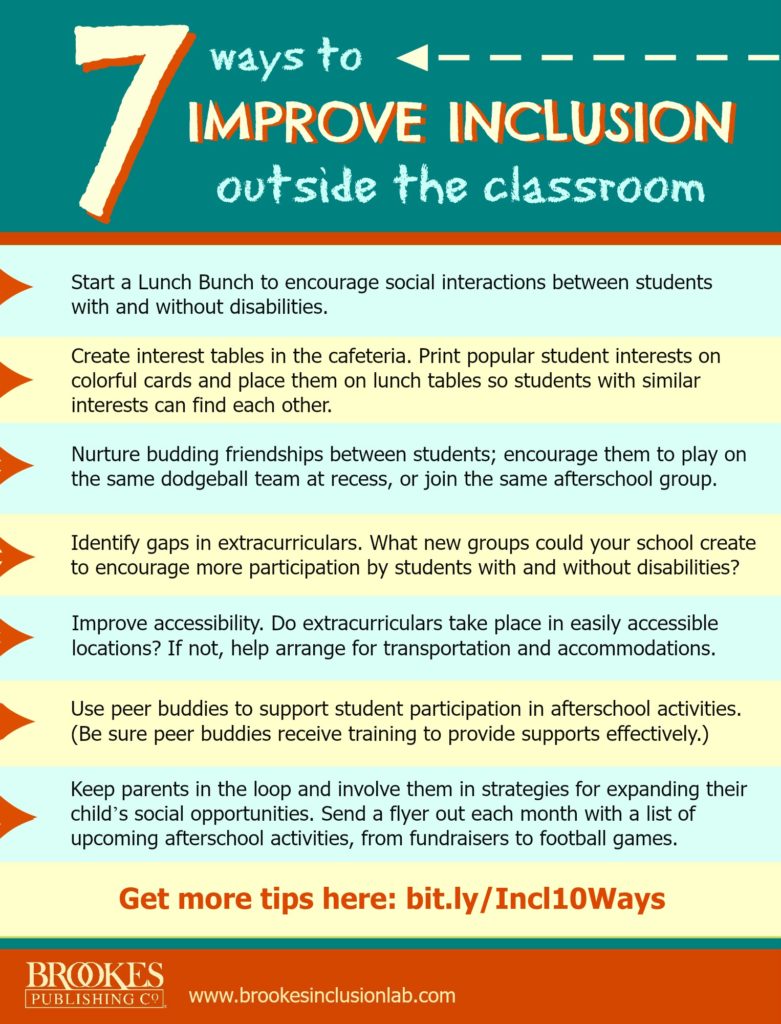 ***
Enjoy the rest of your week, friends! Let us know if there are any other tip sheets you'd like us to create, and we'll put it on our to-do list. We'll be back next Tuesday with some great tips on helping young learners see diversity as a strength!
Topics