Spotlight on Story Friends: Reading Success Starts Here
June 15, 2023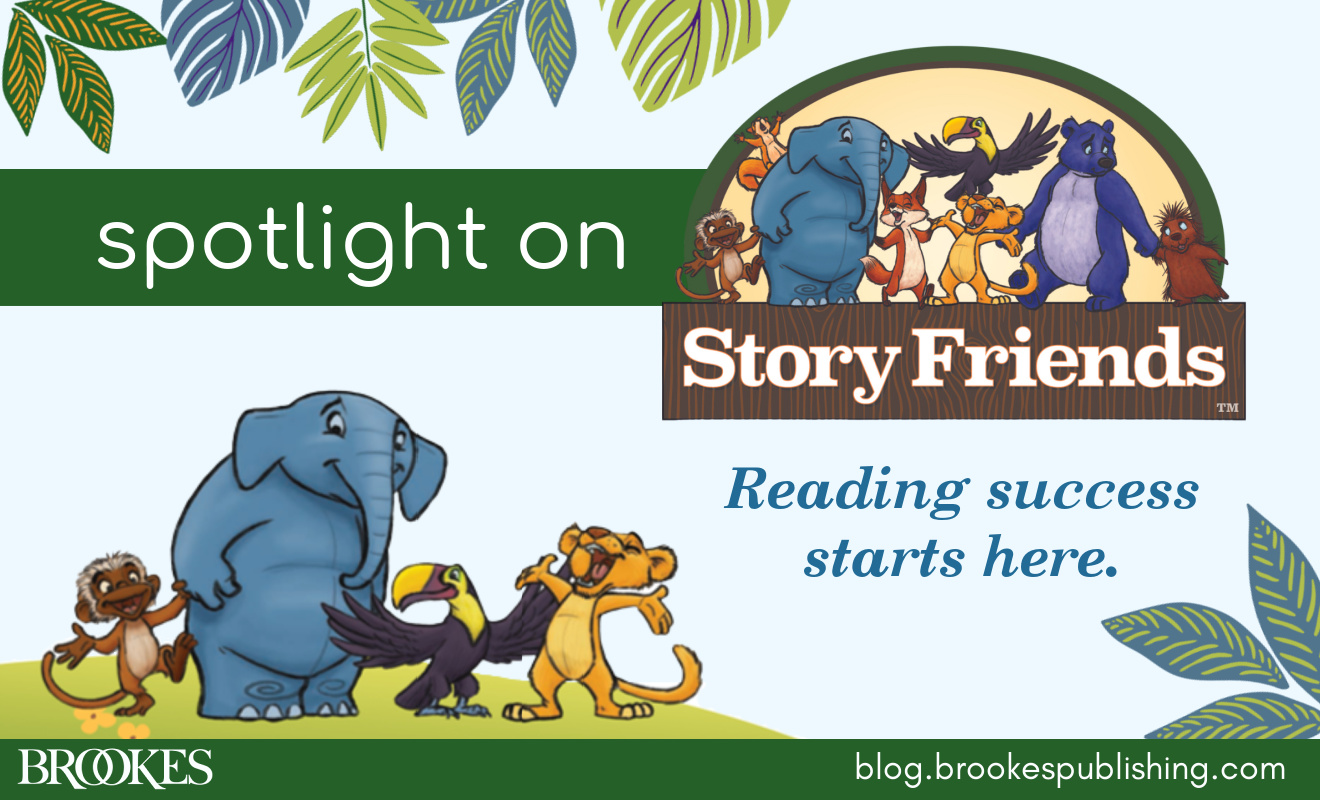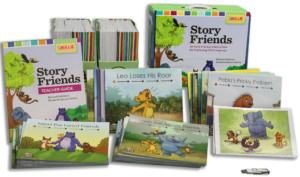 When young children struggle to learn and understand new words, how can you intervene early and keep these kids from falling behind? Today we're spotlighting a program that can help: Story Friends, a fun and effective intervention you can use in any early childhood classroom to help prepare children for long-term reading success.
What is Story Friends?
Part of the MILLIE family of early language and literacy products, Story Friends is a comprehensive, research-based Tier 2 intervention program designed for 4- to 6-year-olds who need extra help with their language and literacy skills. Through interactive animal-themed storybooks (included in the kit) and lively, engaging audio recordings, Story Friends boosts oral language and vocabulary development and teaches children key concepts they need for social and academic success. Children actively participate by answering questions, looking at and pointing to pictures, lifting flaps, and gesturing during lesson activities.
Great authors, solid scholarship. Story Friends is a wonderful evidence-based resource.

—Nickola Wolf Nelson, co-developer of TILLS
How were the vocabulary words in the Story Friends program chosen?
The vocabulary words selected for each storybook challenge children to expand their word knowledge in ways that will be useful in a school setting and will have the most impact on their language skills and future reading comprehension. The Story Friends vocabulary words are:
Relevant to children's daily lives
Useful across many content areas
Difficult to learn from context without explicit instruction and multiple exposures
Each Story Friends book also provides instruction on one or two basic concepts such as up/down, many/few, and all. The concept words included in Story Friends are selected from preschool curricula and from tests of basic concepts. The concepts are selected to be immediately relevant in the preschool curricula and in future school settings.
Story Friends is a Tier 2 intervention. How are tiered interventions beneficial to children at risk for reading difficulties?
Multi-tiered systems of support (MTSS) are shown to be more effective in reading instruction than other approaches. The MTSS approach ensures that all children get the instruction and specific supports they need before they have a chance to fail. A Tier 1 intervention is the lowest level of instruction and represents the general education curriculum that applies to all children. Tier 2 interventions (like Story Friends) are small group instruction for children who need additional support. Tier 3 interventions represent the most intense, individualized services.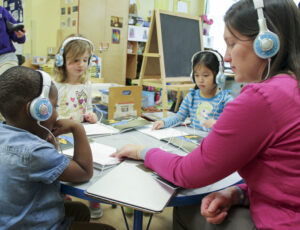 What children benefit most from Story Friends? Can I use it with all the children in my class?
The lessons in the Story Friends storybooks are designed to promote language development among children who are at risk for reading difficulties due to underdeveloped oral language skills. To help you identify children who will most likely benefit from participating, Story Friends provides a Decision-Making Framework Teacher Questionnaire as a screening tool. You might look at the lowest-scored questionnaires to identify children to include in your small group.
Information from additional sources, including teacher questionnaires and observations, can be used in combination with universal screening measures. Teacher questionnaires that ask about specific language and learning behaviors can be effective in identifying children who are good candidates for Tier 2 supplemental instruction. Children who struggle to learn in small group settings might be better served by one-on-one instruction.
Story Friends will help children along the language-learning path—charmingly, in a way both consistent with research and appealing to young children.

—Timothy Shanahan, Distinguished Professor Emeritus, University of Illinois at Chicago
How long does Story Friends take? Will it fit into my schedule?
Busy teachers will find it easy to work Story Friends into their everyday classroom routines. You can deliver Story Friends in your classroom's listening center in 10- to 15-minute sessions. The instruction is all prerecorded, so it's simple to add the program to a daily center rotation or small group time.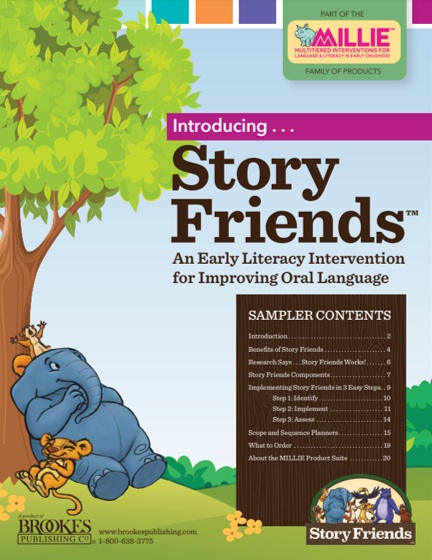 LEARN MORE
To learn more about Story Friends, download this free sampler! Review the benefits, see what the research says, see the steps for implementation, and more.
GET THE SAMPLER
Topics
Tags