6 Student Engagement Tips from Inclusion Experts Julie Causton & Kate Richmond
May 5, 2015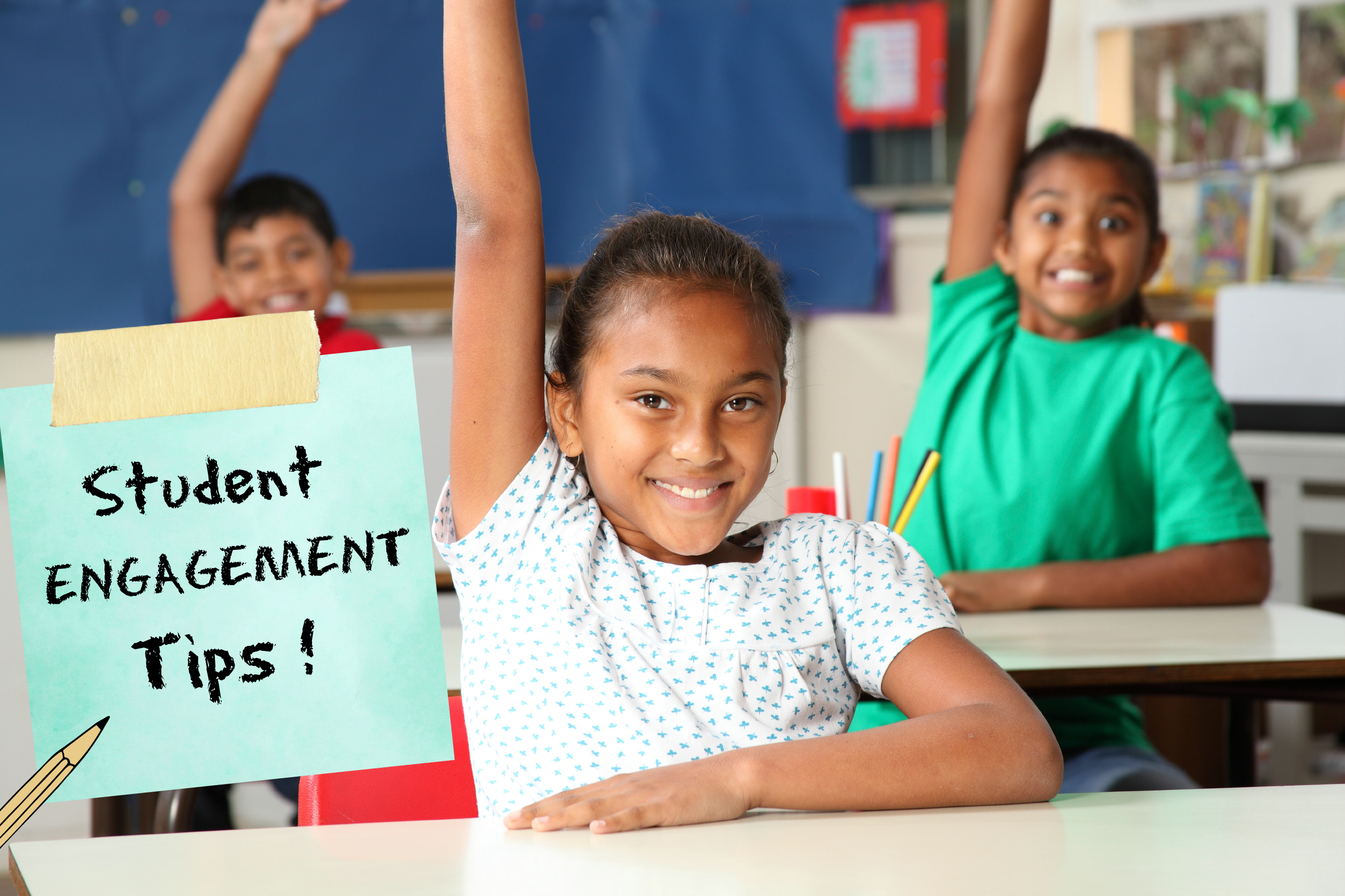 Hello, teacher friends! Let's kick off today's Inclusion Lab post with a quote from the amazing Julie Causton—author, educator, speaker, and true inclusion rockstar. When we put together our Classroom Hindsight ebooklet last year, which asked teachers "What do you wish you'd known your first year on the job?," Julie gave this inspiring answer: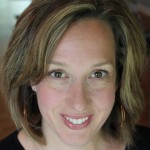 "Talk less, facilitate more. The students should be working at least as hard as you are! They learn best when the classroom is self-directed, relaxed, and engaging, not teacher-directed. Also, hook them with outrageously fun lesson introductions! Get them prepared and primed to dive into the content alongside you."
We asked Julie and her colleague Kate Richmond to share some specific tips on how to flip a teacher-directed lesson so it's more engaging and student-directed. Here's what they said:
Hook 'em. Grab their attention and get them excited about the topic—they'll start to generate ideas from the beginning and will stay more engaged throughout the lesson. Dress up like Marco Polo, hide clues around the room about the main characters in a novel, hang a gallery exhibit highlighting the complicated ecosystem of the Amazon, or lay stepping stone clues for students to answer on their way in. Whatever you do, get creative and keep it short.
Highlight strengths. Playing to student strengths is key. Turn a student into the resident expert on fractions or allow a student with theatrical leanings to write and direct a play instead of a 5-paragraph essay. By giving students more opportunity to shine, they will!
Shake up the structure.  No one wants a preacher teacher, so let students lead the learning! Set up stations and let the students work in groups and partners, turn the students into teachers by jigsawing content and allowing them to teach their classmates once they've learned a skill or topic, or assign different students to co-teach with you each day. Your students are incredible human resources, so be sure to use them.
Give 'em choice! Motivation increases with choice. Choice in body positioning (floor, music stand, graffiti style, whiteboard). Choice in utensil (markers, chalk, window markers), choice in paper (grid paper, chart paper, sticky notes)…make sure the choice is theirs.
Keep 'em movin'. Those bodily kinesthetic students need to be up and about while learning. Spelling aerobics, talk walks, jump out the answer, sign the answer, and 5-minute dance parties can keep students' brains engaged and makes things fun and more memorable!
Tie a bow on it.  The goal of a "closure" is to wrap up the lesson in a way that is exciting and helps students review the content or make it more concrete. Try a turn-and-talks, whip around, gimme-five (students trace their hands and write something they learned during the lesson in each finger), a ticket out the door, or have them write a postcard to a friend about the lesson. But remember, a good closure lasts less than 5 minutes.
For more strategies, visit Julie's site and check out her how-to guides—she tailors them for different members of your inclusive school team, so they're great for professional development.
What's worked in your classroom? Would you share your favorite tip on engaging your students? Add it in the comments below!
SHARE THE INFOGRAPHIC
Like these tips? Share them as a graphic!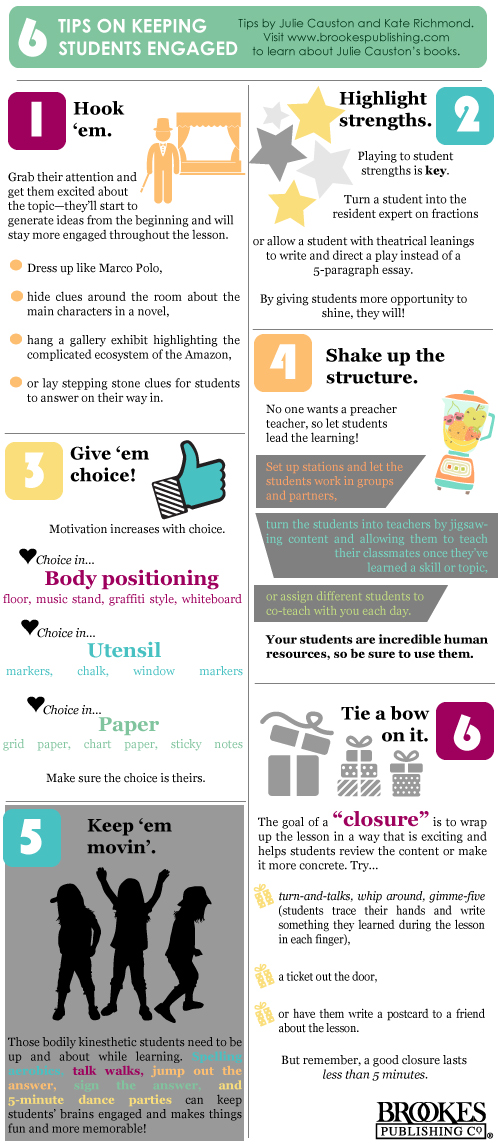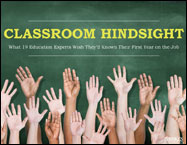 Download the full Classroom Hindsight ebooklet
Great tips from 18 other educators!
GET THE EBOOKLET
Topics