16 Resources for Finding Diverse Books and Classroom Materials
August 23, 2022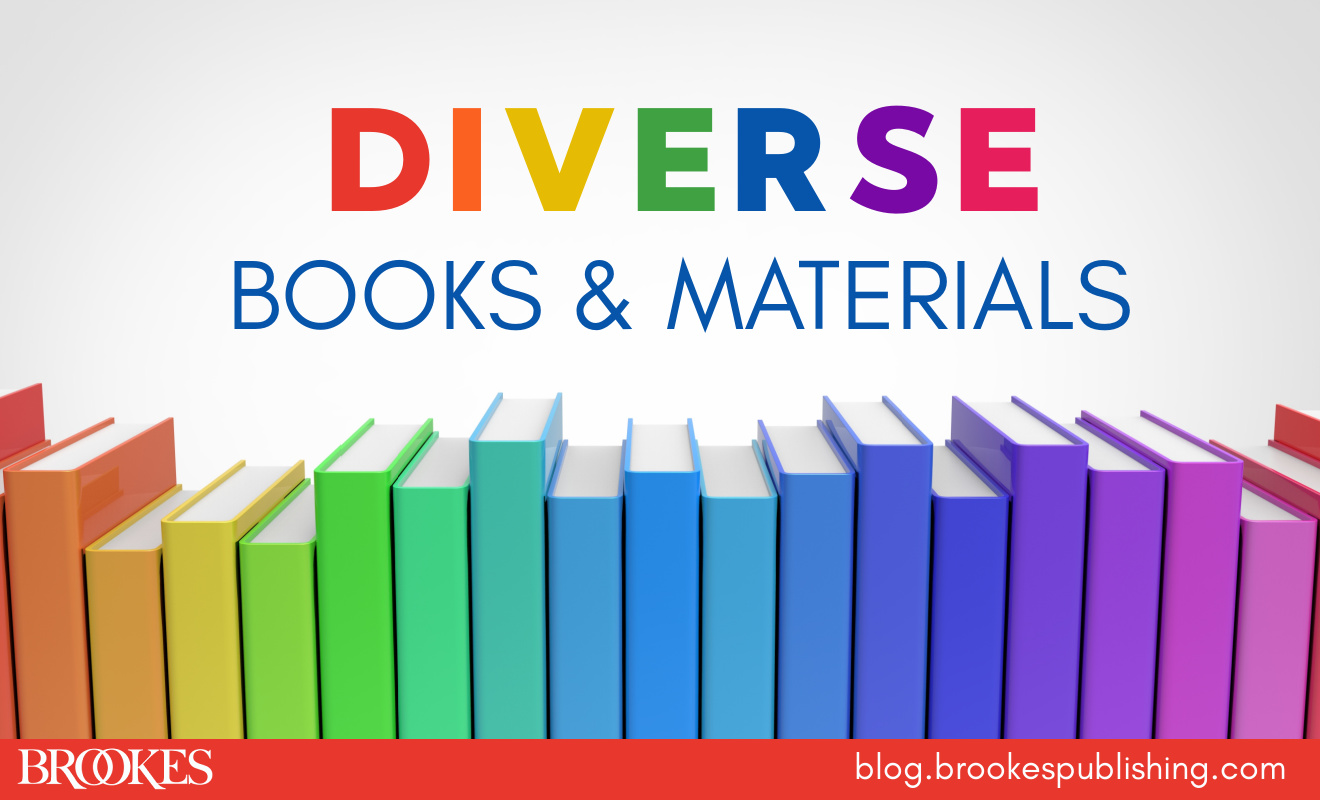 A diverse classroom library can help build acceptance of the differences among students, promote positive attitude development, and help culturally and linguistically diverse learners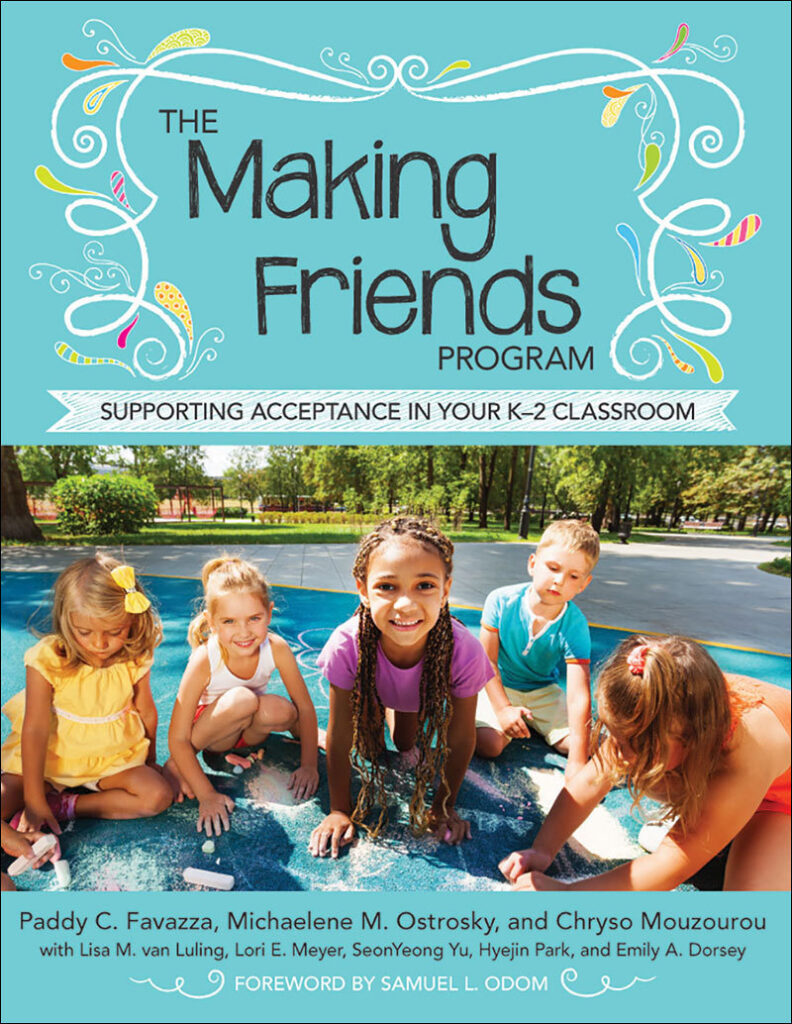 feel seen and welcomed. Today's post, a timely update of one of our popular blog posts from 2015, links you to 16 helpful resources you can use to ensure that your bookshelves and teaching materials reflect the diversity of the world around us. With suggestions from The Making Friends Program and some additional resources we've discovered more recently, this list will help you stock your classroom library with books that represent a wide variety of backgrounds, abilities, and family structures.
Where to find books reflecting diversity:
Read Across America
The NEA's Read Across America, a year-round program that celebrates and encourages reading, offers 12 months of recommended books, authors, and teaching resources that help you promote inclusion and acceptance of diversity. Click on each month to view recommended books, plus suggestions for class discussions and activities.
Children's Books to Support Antibias Education
Here's a great list of children's books compiled by Julie Olsen Edwards, coauthor of Anti-Bias Education for Young Children and Ourselves. You'll get suggestions for books that include themes of culture and language, racial identity, gender roles, economic class, abilities and disabilities, family structure, holidays, activism, and infant/toddler books.
AdLit: All About Adolescent Literacy
Focused on diverse middle grade and teen literature, AdLit's Diverse Books Project offers themed booklists, author blog posts about why diverse books are so important, and tips for using diverse books in the classroom. Their Book Finder is a great tool for finding literature with specific types of diversity represented.
Children's Books about Disabilities
On this page, compiled by the staff of TeacherVision, you'll find an extensive list of children's books related to the experience of having a disability, coded by reading level from pre-K through young adult.
Reading Rockets Diverse Classroom Libraries page
Reading Rockets, a national public media literacy initiative, maintains this page on diverse classroom libraries for Grades K-6. Get a substantial sampling of recommended diverse literature and suggestions on staying informed and keeping your library updated.
Selecting Culturally Appropriate Children's Books in Languages Other than English
With this helpful guide from the National Center on Cultural and Linguistic Responsiveness, you'll be ready to find, select, evaluate, and use books in languages other than English to support students' language and literacy development.
CCBC Booklists
Compiled by the Cooperative Children's Book Center at the University of Wisconsin-Madison, here are 20+ diverse booklists on topics such as the civil rights movement, racial issues, environmental concerns, and critical thinking.
Welcoming Family Diversity in the Classroom
Brought to you by Education World, this post offers a concise booklist on diverse family structures, plus some great tips on affirming family diversity in your classroom.
KQED: 7 Pitfalls to Avoid
Creating a diverse classroom library requires careful thought and an awareness of what to avoid. This essential article from KQED Mind/Shift outlines 7 pitfalls to be aware of when making decisions about your library—plus more than 50 title recommendations for all ages.
Where to find classroom materials and resources on diversity:
Multicultural Education Pavilion
This site is a treasure trove of resources related to diversity, equity, and social justice education. Stop by for teacher resources like quizzes and printable handouts, awareness activities for diversity workshops and class discussions, a bibliography of research articles and blog posts, and steps for multicultural curriculum reform.
National Head Start Office Early Childhood Learning and Knowledge Center (ECLKC): Culture & Language
Have you been to this Head Start resource center yet? It's chock full of tools and downloads, including a helpful Dual Language Learners toolkit, a webinar series on Advancing Racial and Ethnic Equity in Head Start, and a planning tool that supports culturally and linguistically responsive services for all children and families
Special Needs Resource Center
This is really cool—Fat Brain Toys has spent several years collecting feedback from customers on how their toys are being used by children with disabilities. They've devoted a section of their website to sharing insights from teachers and parents of children with a wide range of disabilities, including learning disabilities, visual impairments, autism, and Down syndrome. Visit this page to read the comments!
Teaching for Change
Teaching for Change aims to provide teachers with the tools they need to "create schools where students learn to read, write and change the world." Their website offers links to downloadable articles, DVDs, handouts and more, all geared toward helping students build a more equitable and multicultural society.
Best Multicultural Teaching Tools for Little Learners
From the A Dab of Glue Will Do early education blog, this post rounds up 15+ recommendations for multicultural toys, games, dolls, and puzzles to add to your classroom.
Welcoming Schools
Create a more welcoming classroom and school with this website and blog for educators. You'll get a wealth of resources, including a Welcoming Schools Evaluation Toolkit; a guide to responding to teachable moments in class; lessons aligned with state standards; and booklists on gender, diverse family structures, bullying, and more.
Learning for Justice
This blog (formerly known as Teaching Tolerance) is the place to go for news, suggestions, conversation and support related to diversity, equity, social justice, and respect for differences in schools. It includes classroom resources, educational materials you can use for professional development, and a free Teaching Tolerance magazine for educators (ready to download as free PDFs).
Do you have a favorite resource for diverse books, toys, classroom materials, or teacher resources? Add your suggestion in the comments below!
Supporting Acceptance in Your K–2 Classroom
By Paddy C. Favazza, Ed.D., Michaelene M. Ostrosky, Ph.D., & Chryso Mouzourou, Ph.D., with invited contributors
Perfect for K–2 classrooms, this ready-to-use resource is a simple, fun, and effective way to promote social acceptance in the critical early years of attitude development. You'll help students respect and accept each other's differences through three methods: 1) reading diversity-themed stories and conducting brief whole-class discussions; 2) forming small learning groups that encourage children from diverse backgrounds to play and interact; and 3) sharing the storybooks you read with families so they can continue discussions at home.
Topics
Tags