18 Things Authentically Inclusive Schools Do
May 26, 2020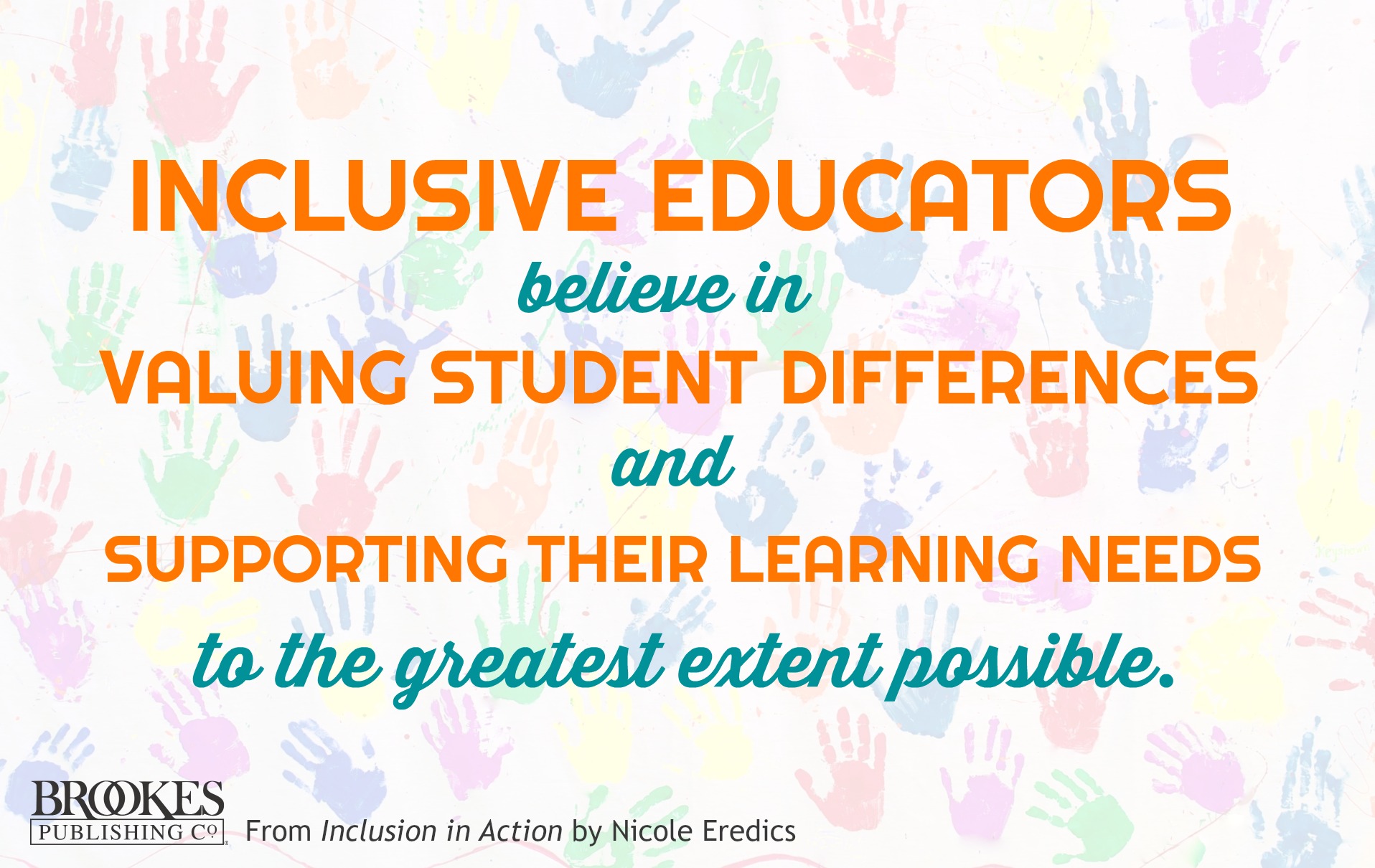 What does real inclusion look like, and what are the values and actions of schools that embrace inclusion as the norm? Those are the questions we're answering in today's blog post—through some of our favorite inclusion quotes from the experts. See what these passionate inclusion advocates have to say about schools that welcome and support every learner (and then add your favorite inclusion quote in the comments below)!
Effective, supportive, authentically inclusive schools…
…view inclusion as a fundamental right, not a privilege or an optional "nice thing to do"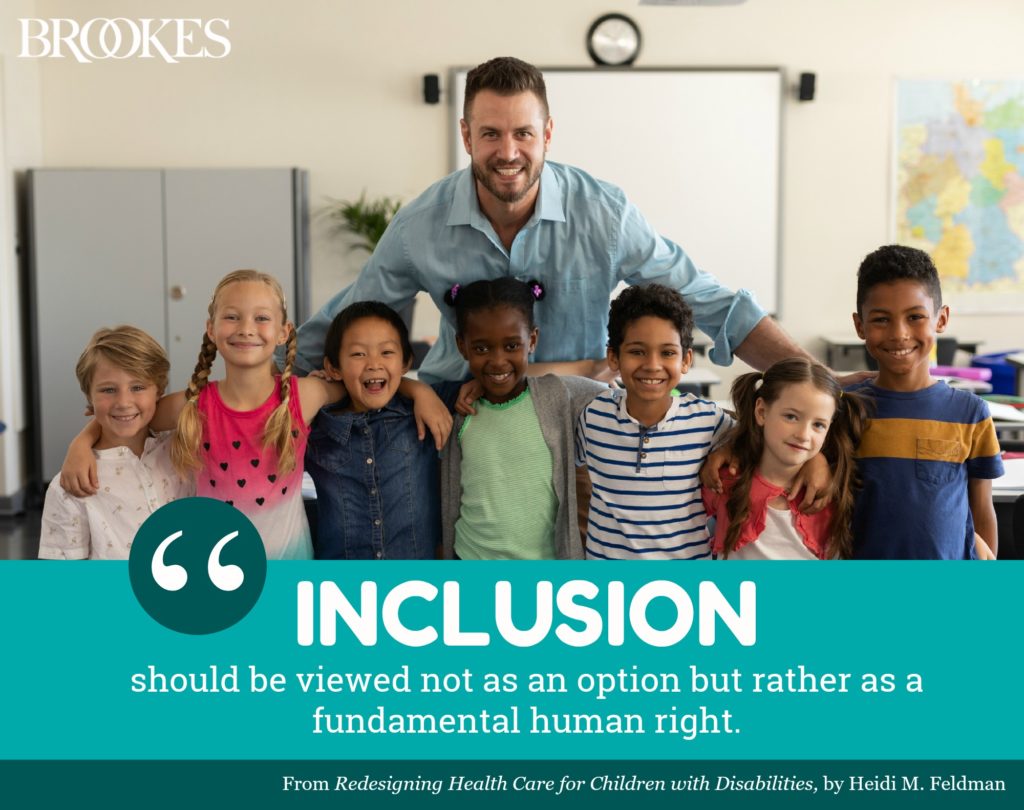 …treat each learner as an individual with their own strengths and needs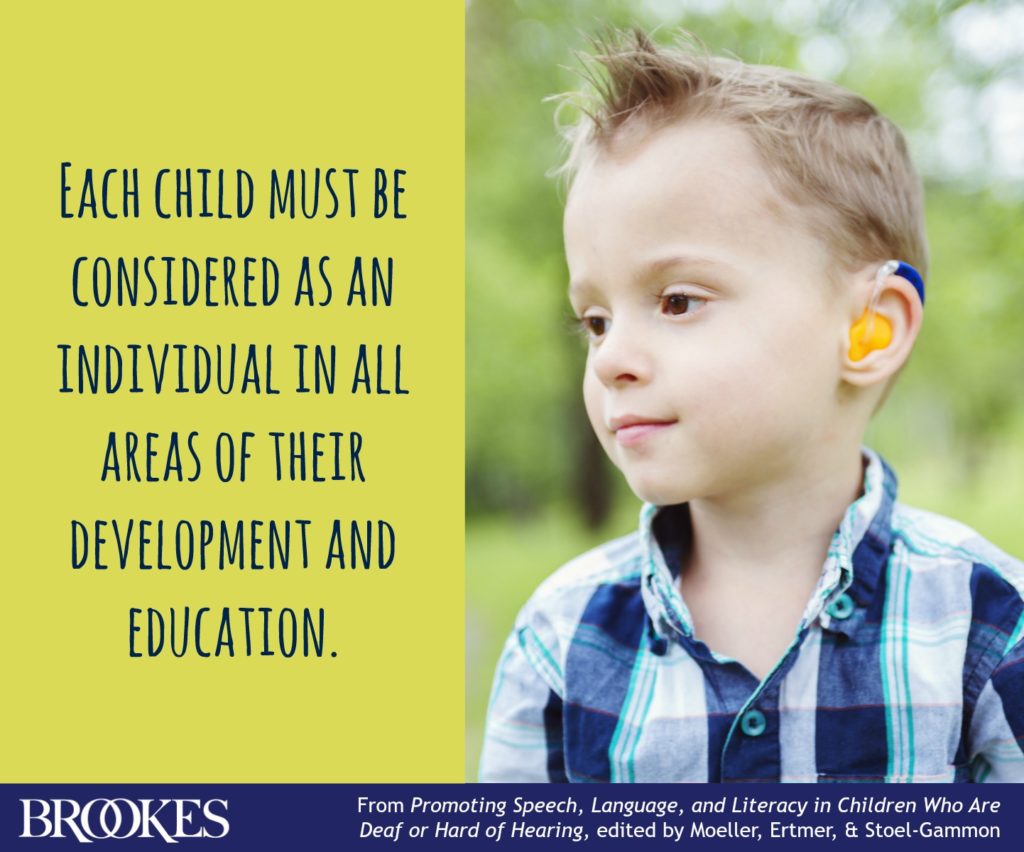 …not only recognize and tolerate, but value student differences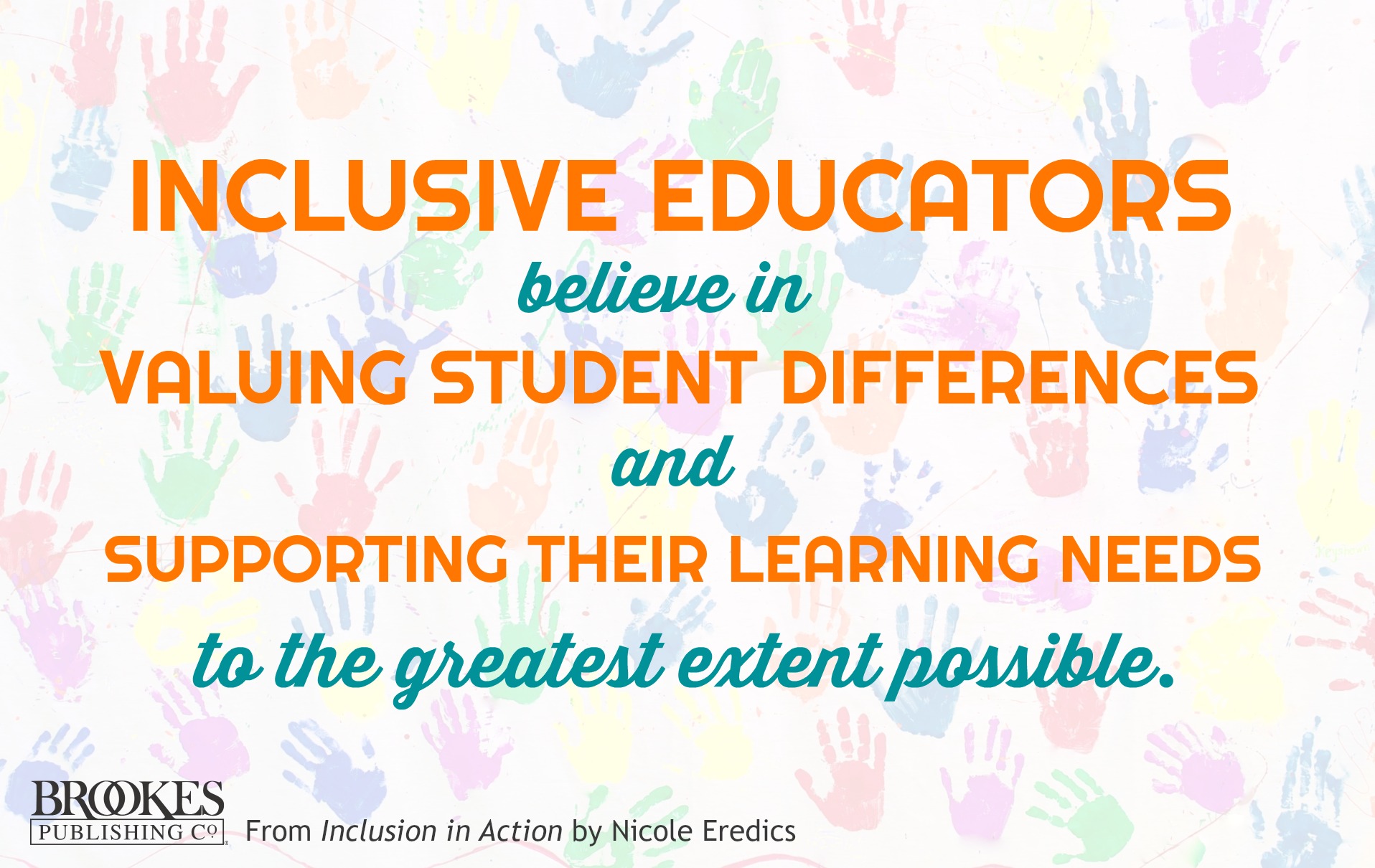 …help students with disabilities on the path to disability pride (read this article for tips)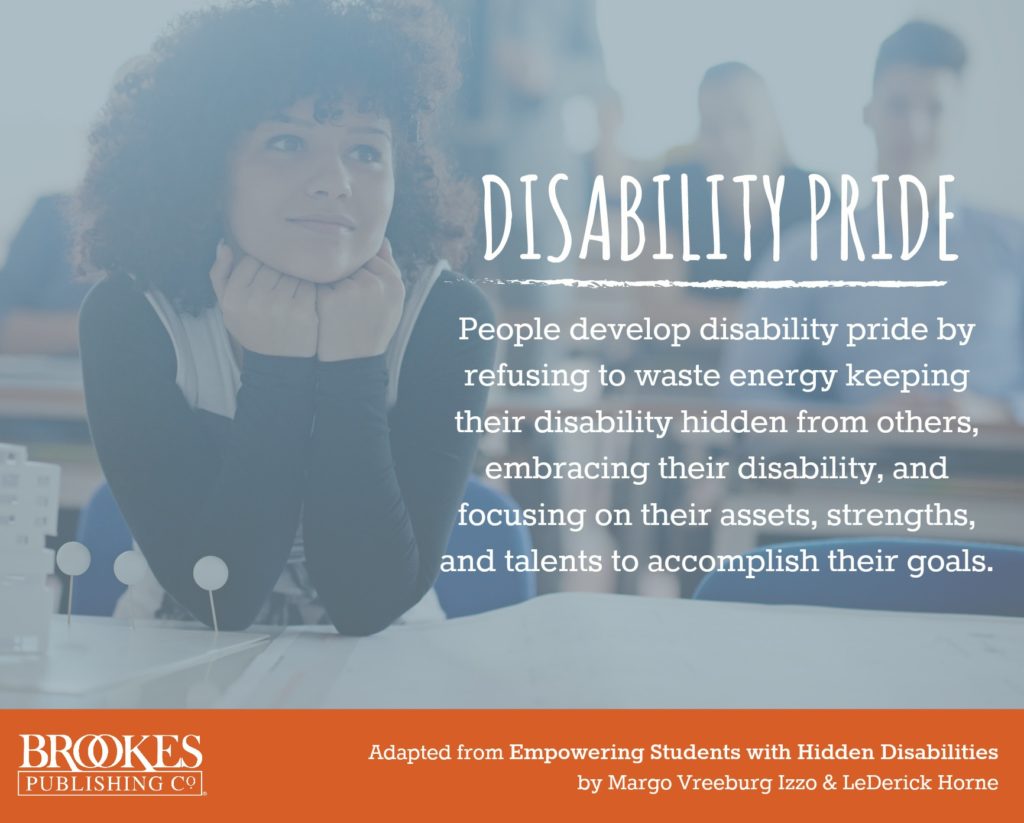 …listen to students with disabilities and actively involve them in their education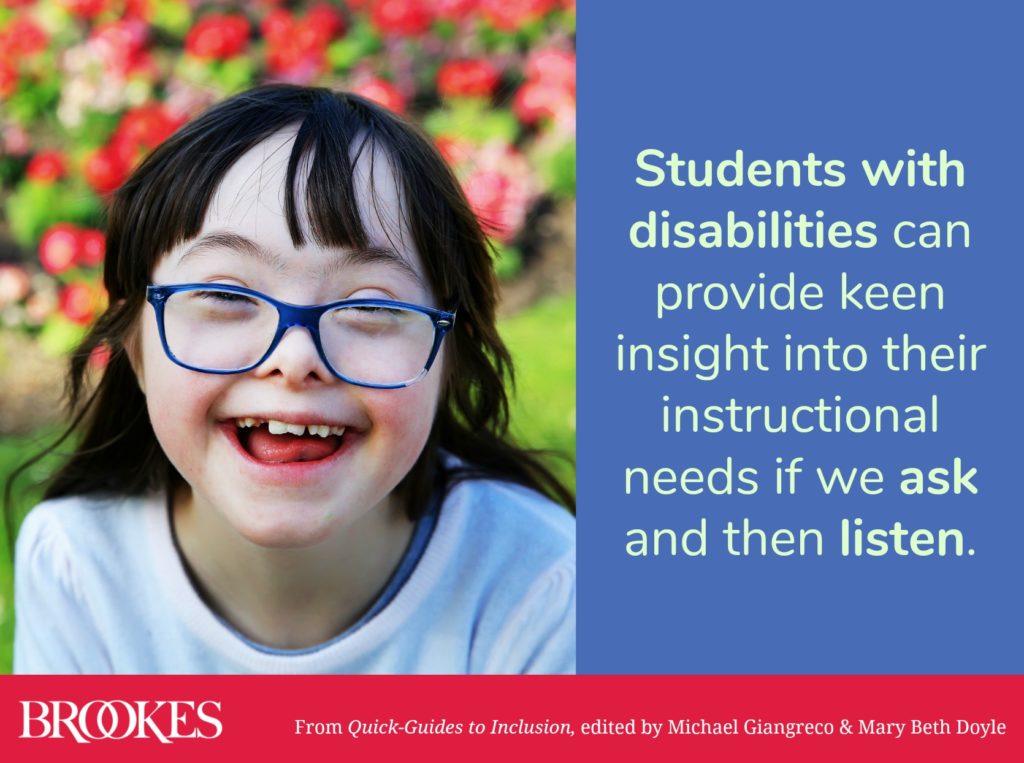 …strategically use adaptations—both accommodations and modifications—to help level the playing field for students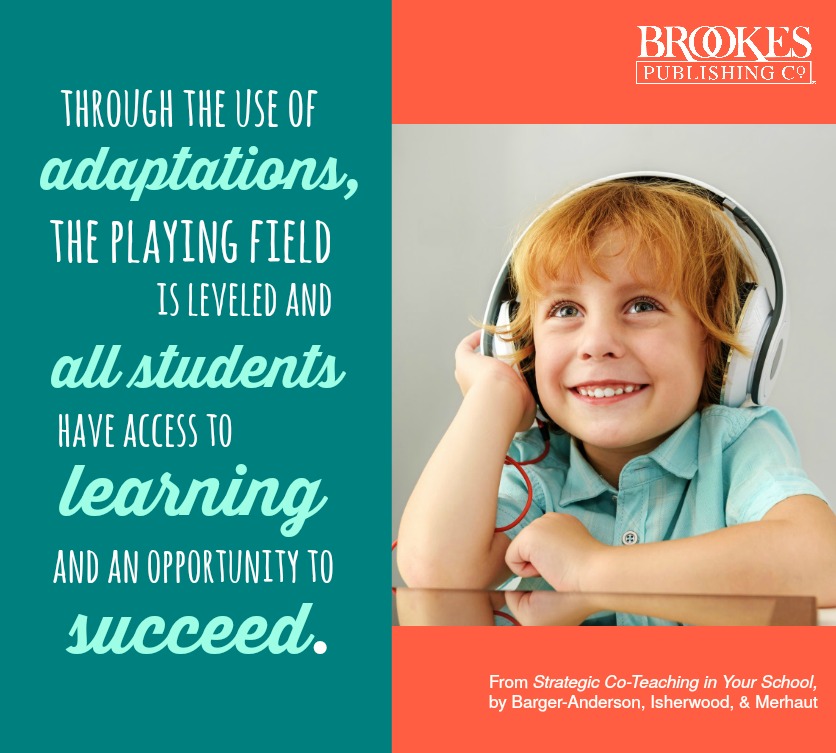 …foster a sense of belonging in each student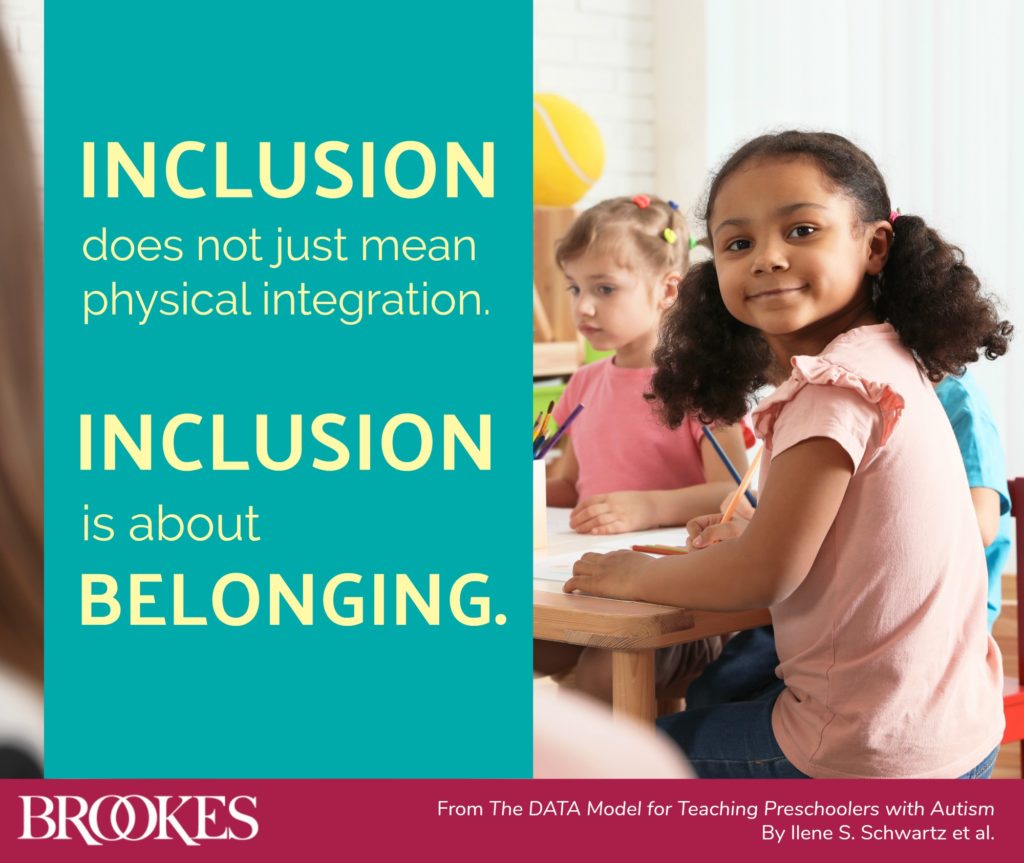 …approach education with flexibility to meet all students' needs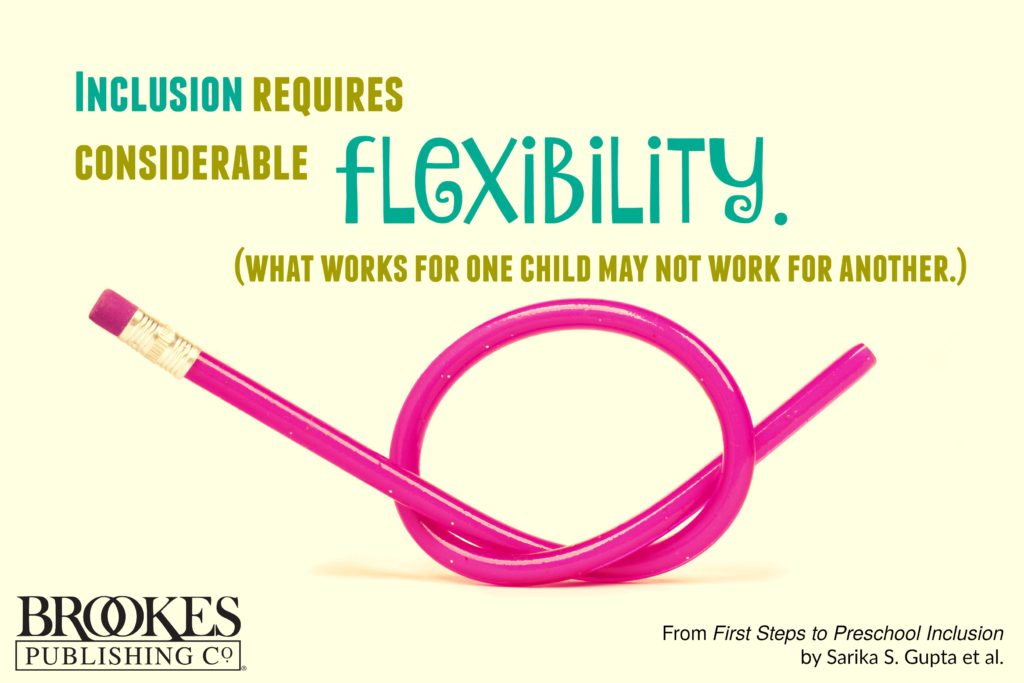 …encourage cooperation and collaboration between learners with and without disabilities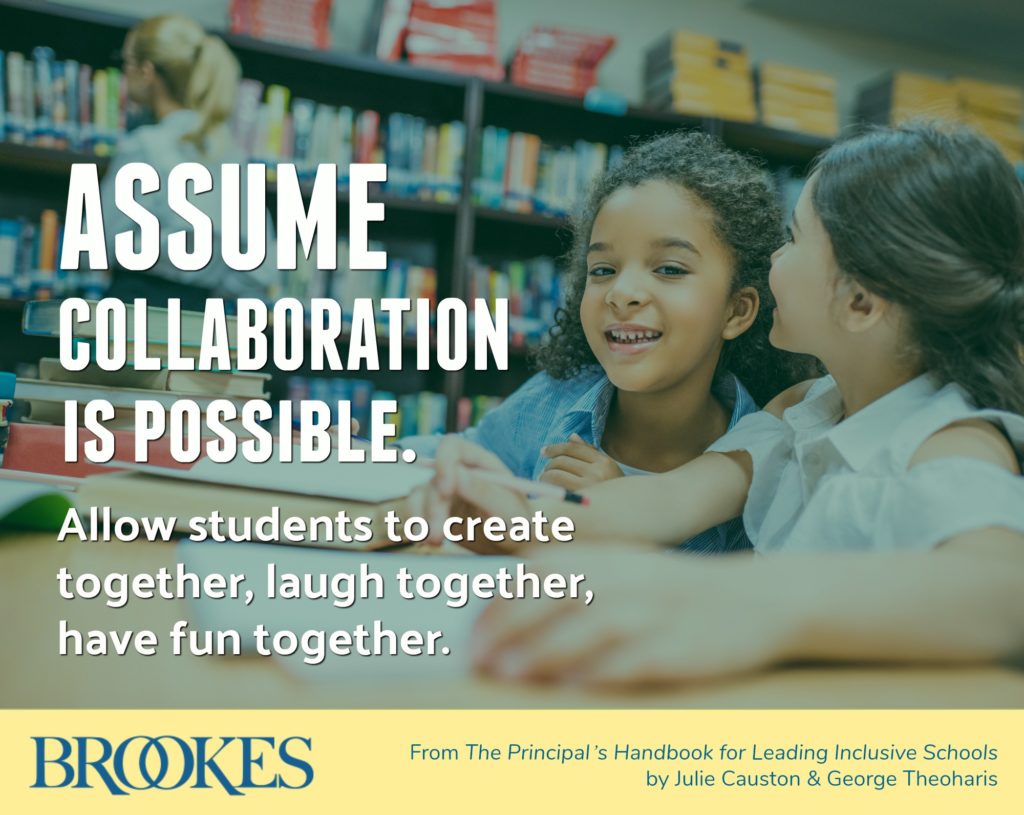 …view inclusion as a verb, not a noun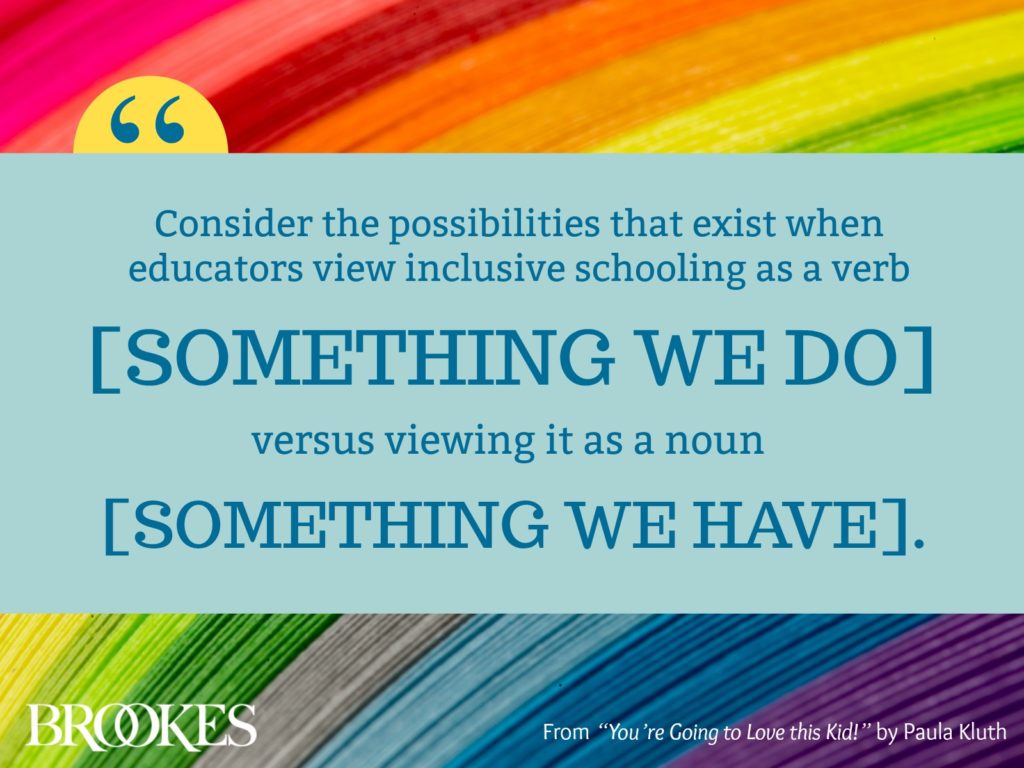 …maintain high expectations for all students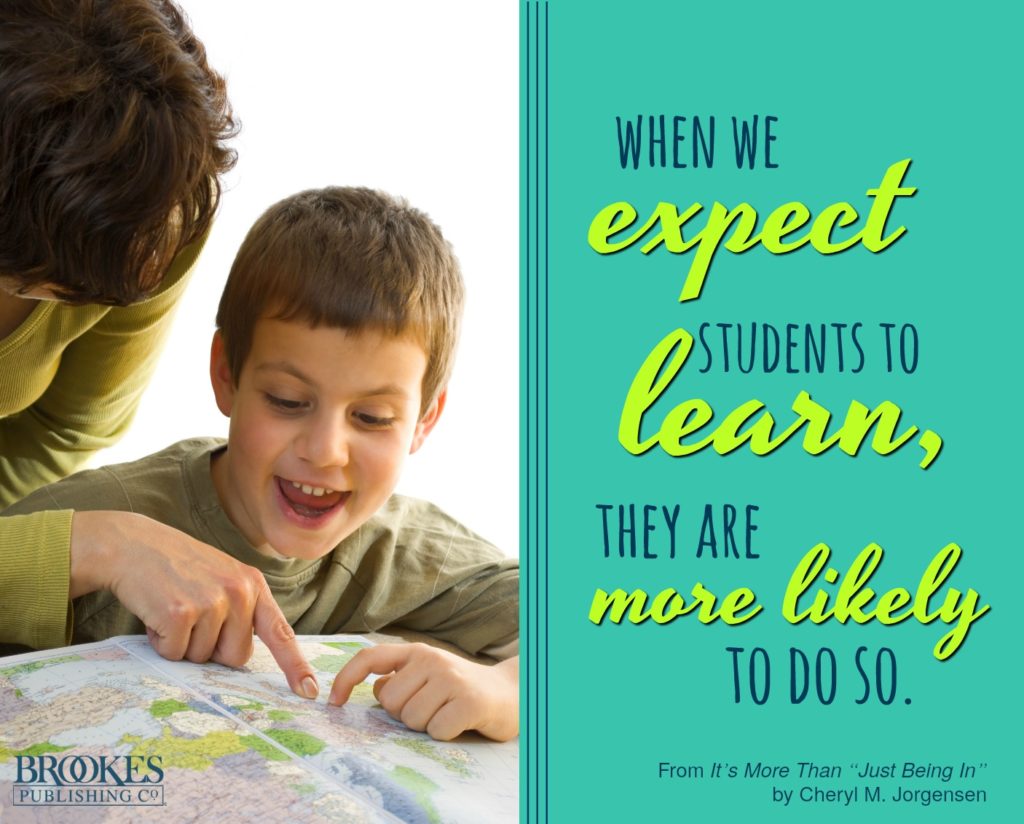 …involve family members as partners in their child's education
…promote choice-making and self-determination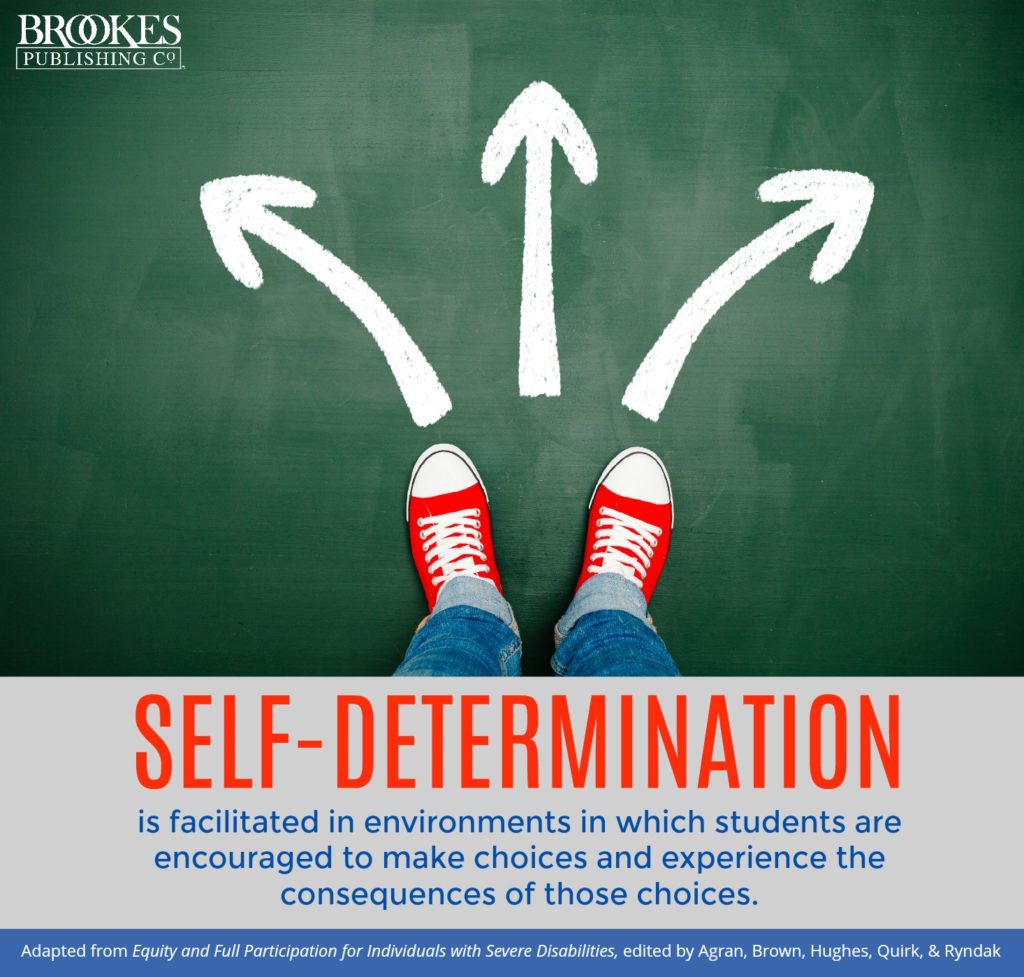 …focus on culturally responsive teaching practices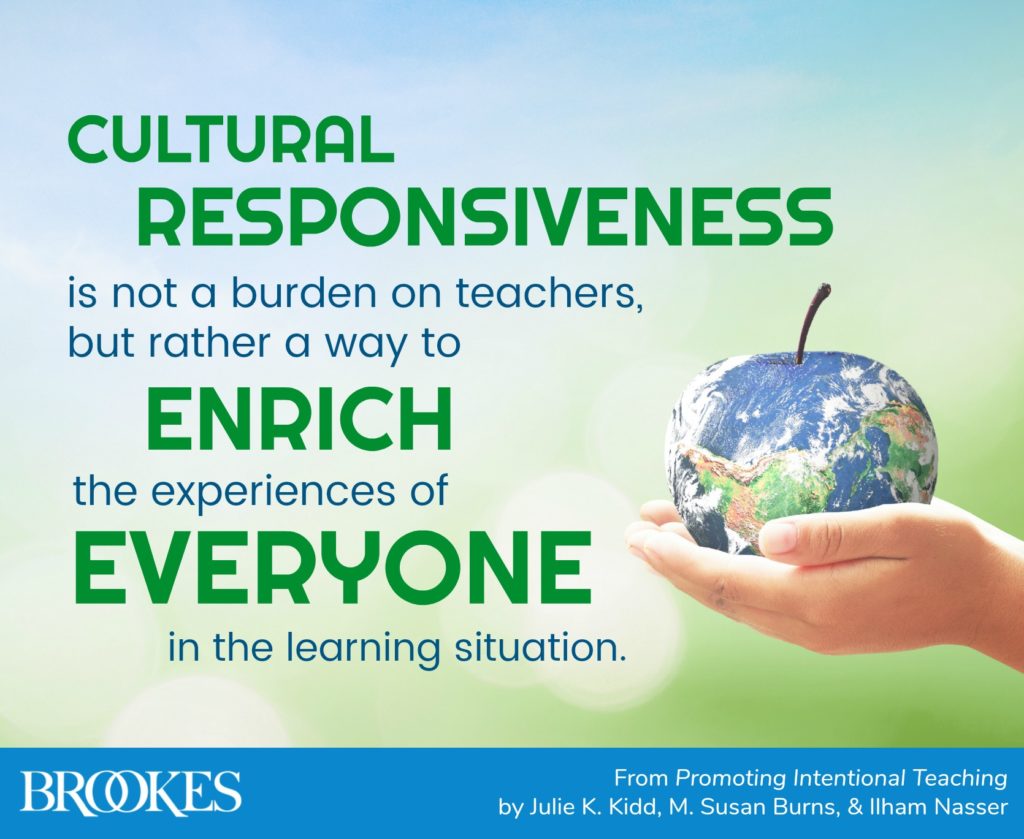 …provide students with natural and unobtrusive supports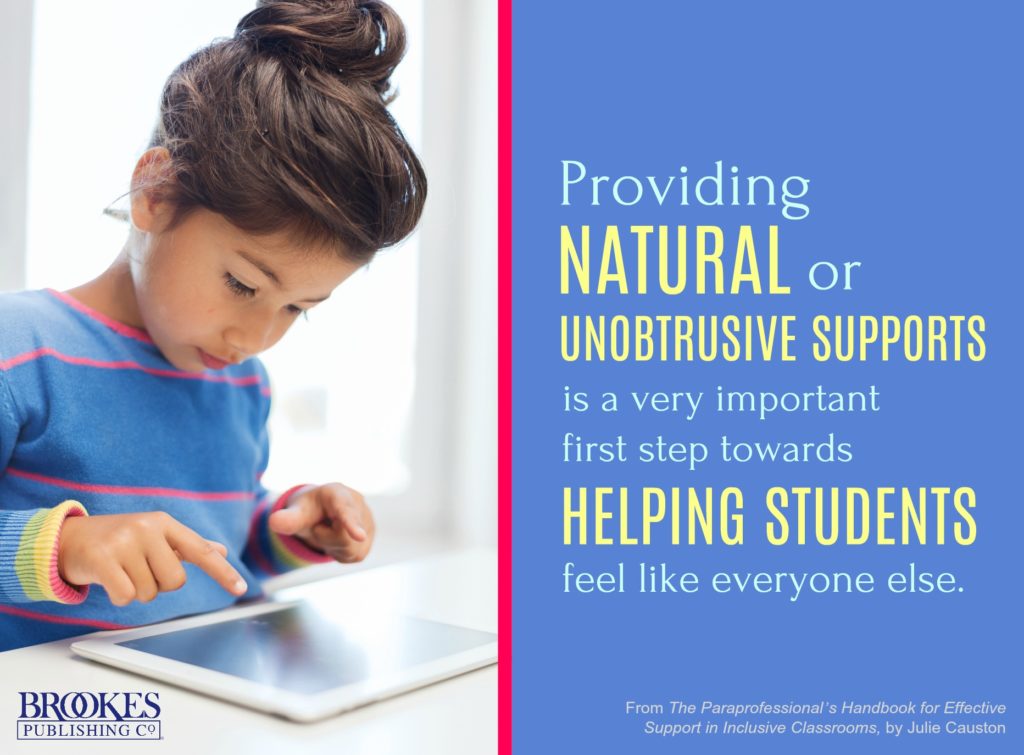 …encourage collaboration among all members of the school team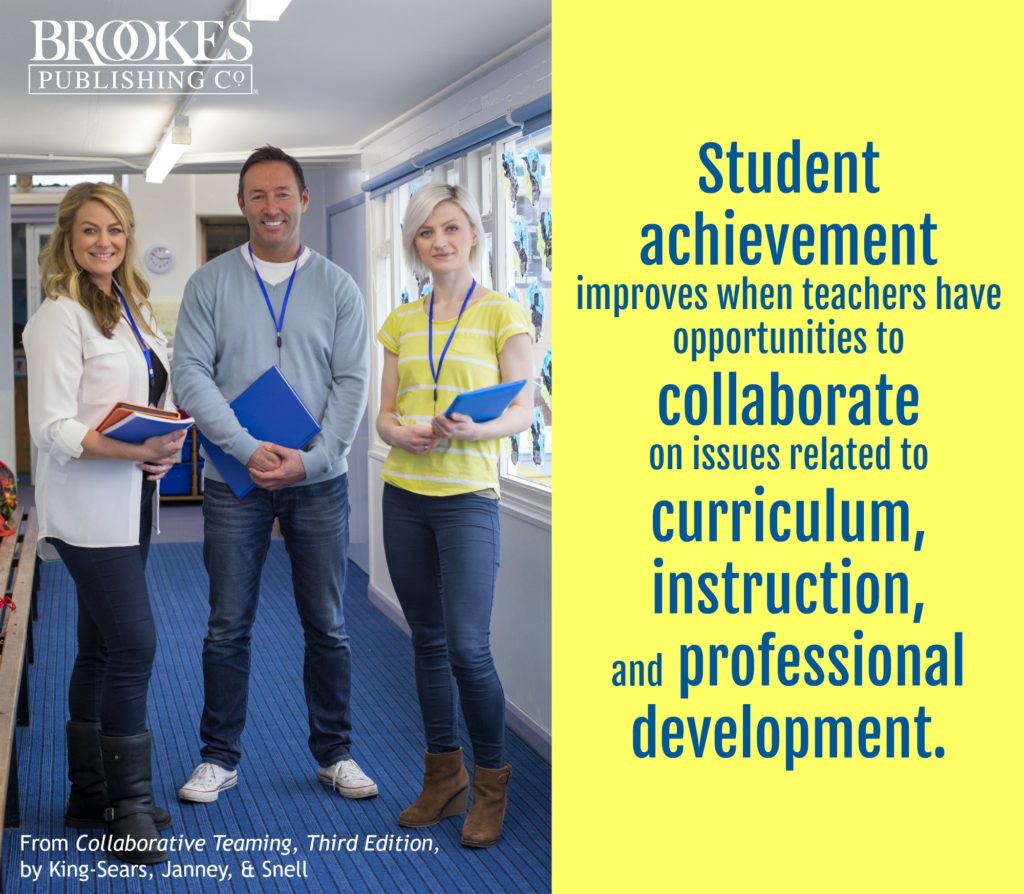 …prepare all students for success after high school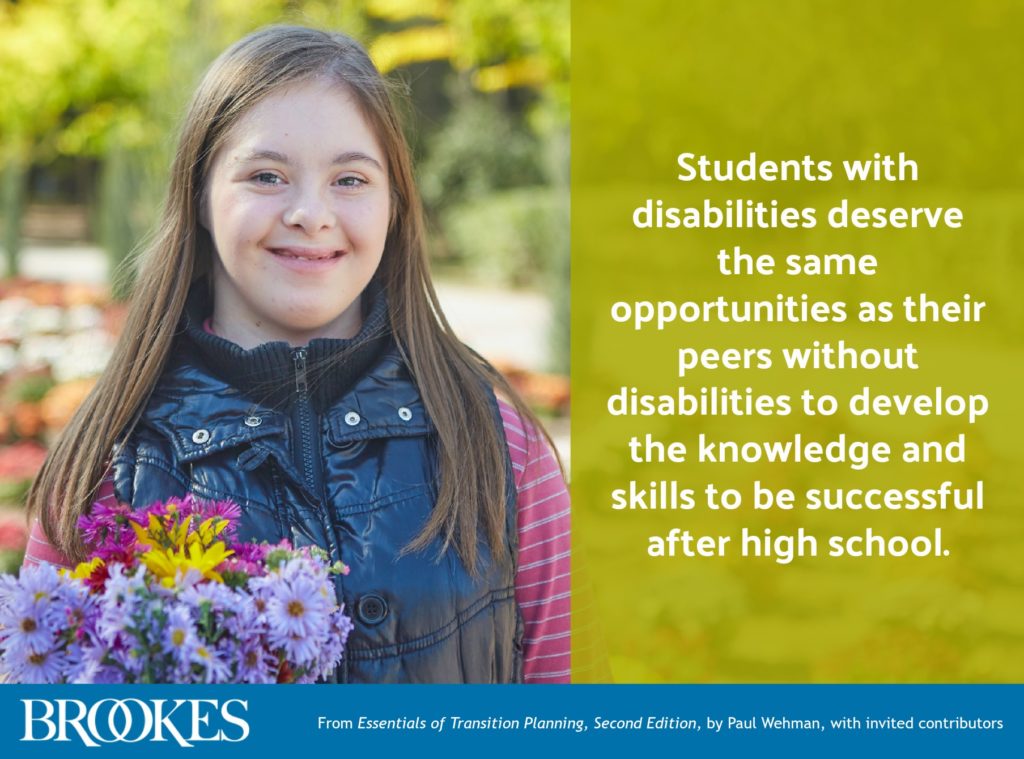 …are devoted to continuous reflection, learning, and improvement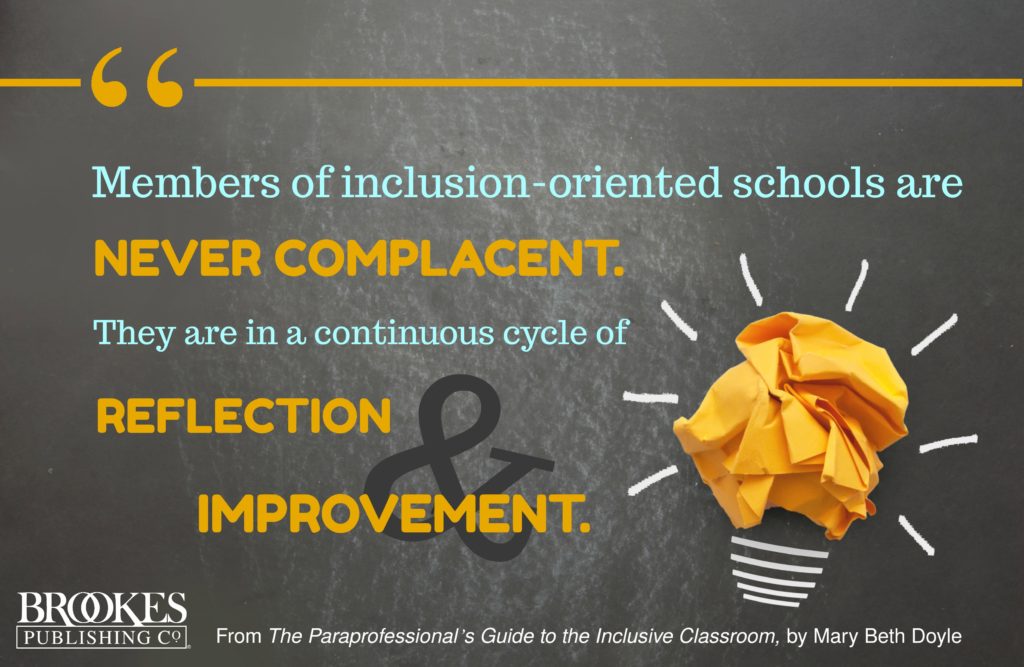 What would you add to this list? What are some other critical actions inclusive schools must take, or values they should embrace? Add your thoughts (or your own favorite inclusion quote) in the comments below!
EXPLORE THE BOOKS
This post features quotes from some excellent books on including all learners in school settings and in the community. Click the titles to see full descriptions, tables of contents, excerpts, and reviews:
Redesigning Health Care for Children with Disabilities
By Heidi M. Feldman, M.D., Ph.D.
Promoting Speech, Language, and Literacy in Children Who Are Deaf or Hard of Hearing
Edited by Mary Pat Moeller, Ph.D., David J. Ertmer, Ph.D., & Carol Stoel-Gammon, Ph.D.
By Nicole Eredics, B.Ed.
Empowering Students with Hidden Disabilities
By Margo Vreeburg Izzo, Ph.D., & LeDerick Horne
Edited by Michael F. Giangreco, Ph.D., & Mary Beth Doyle, Ph.D.
Strategic Co-Teaching in Your School
By Richael Barger-Anderson, Ed.D., Robert S. Isherwood, Ed.D., & Joseph Merhaut, Ed.D., with invited contributors
The DATA Model for Teaching Preschoolers with Autism
By Ilene S. Schwartz, Ph.D., BCBA-D; Julie Ashmun, M.Ed., BCBA; Bonnie McBride, Ph.D., BCBA-D; Crista Scott, M.Ed., BCBA; & Susan R. Sandall, Ph.D.
First Steps to Preschool Inclusion
By Sarika S. Gupta, Ph.D., with William R. Henninger IV, Ph.D., & Megan E. Vinh, Ph.D.
The Principal's Handbook for Leading Inclusive Schools
By Julie Causton, Ph.D., & George Theoharis, Ph.D.
"You're Going to Love this Kid!", Second Edition
By Paula Kluth, Ph.D.
It's More Than "Just Being In"
By Cheryl M. Jorgensen, Ph.D.
By Whitney H. Rapp, Ph.D., Katrina L. Arndt, Ph.D., & Susan M. Hildenbrand, Ed.D.
Equity and Full Participation for Individuals with Severe Disabilities
Edited by Martin Agran, Ph.D., Fredda Brown, Ph.D., Carolyn Hughes, Ph.D., Carol Quirk, Ph.D., & Diane Ryndak, Ph.D.
Promoting Intentional Teaching
By Julie K. Kidd, Ed.D., M. Susan Burns, Ph.D., & Ilham Nasser, Ph.D.
The Paraprofessional's Handbook for Effective Support in Inclusive Classrooms
By Julie Causton, Ph.D.
Collaborative Teaming, Third Edition
By Margaret E. King-Sears, Ph.D., Rachel Janney, Ph.D., & Martha E. Snell, Ph.D.
Essentials of Transition Planning, Second Edition
By Paul Wehman, Ph.D., with invited contributors
The Paraprofessional's Guide to the Inclusive Classroom, Third Edition               
By Mary Beth Doyle, Ph.D.
Topics