6 Effective Ways to Boost Student Vocabulary
September 21, 2023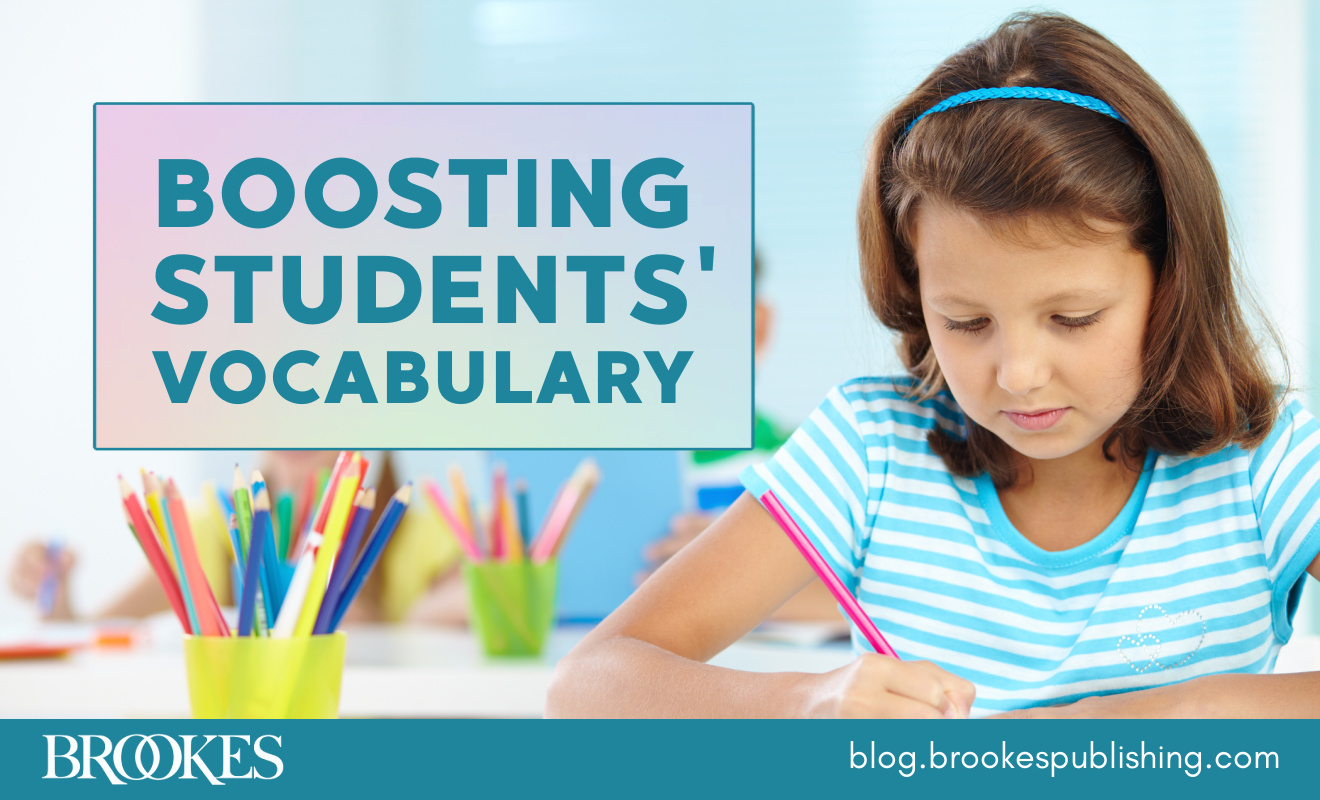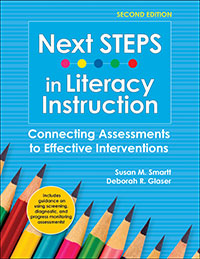 Vocabulary knowledge is key to academic success. Although direct instruction in vocabulary is important—especially teaching students the words they need to know to master the content in their textbooks—teachers can also boost vocabulary in a number of indirect ways throughout the school day.
Excerpted and adapted from Next STEPS in Literacy Instruction, Second Edition, by Susan M. Smartt, Ph.D. & Deborah R. Glaser, Ed.D., today's post offers 6 tips for increasing oral language and vocabulary during daily classroom routines.
Read orally to students. Choose texts that provide exposure to unusual, unique vocabulary, yet have utility in a student's life as they discuss familiar con­cepts. Words such as fragile, advice, and manage seem common to us but may be unfamiliar to students.
Lead and encourage discussions using vocabulary from the readings. For example, if difficult is one of the vocabulary words from a story, say to students, "Tell me about the boy's decision and use the word difficult." Or ask them a question like "What made the boy's decision difficult?"
Include expository text choices for oral reading. This is especially important in schools with high numbers of students whose exposure to a wider world—through being read to or having a variety of experiences outside the home—has been limited. These limiting factors result in fewer opportunities to develop the associated vocabularies gained from the background knowledge these experiences provide. Expository texts (informational, nonfiction texts) help boost the language development of students who have limited experiences and students who are learn­ing English. Academic vocabulary will be more plentiful in expository texts and beneficial to the growth of "school talk," which is more highly related to success in school than social language (Washington & Seidenberg, 2021).
Provide increasing opportunities for students to read on their own as their read­ing skills increase. [A diverse school library can help promote independent reading! Read this blog post for resources that can help you stock your library with books that make culturally and linguistically diverse learners feel seen and welcomed.]
Continue to monitor the texts for appropriateness to ensure the students can decode and read most of the words. Monitored oral reading is preferred to silent, unmonitored reading for students who are still mastering basic reading skills and are at some risk on their fluency measures. Monitored oral reading means that teachers choose reading material for stu­dents that is just right (not too hard and not too easy) and listen to students read. While listening, teachers should provide corrective feedback, assist with decoding, and check for understanding of content and word meaning. Our youngest read­ers need multiple opportunities to read material with 100% accuracy, thus cre­ating neural connections for correctly learned word recognition and meaning. Teacher-monitored oral reading facilitates this process.
Provide opportunities for students to listen to audiobooks. When they're finished listening to an audiobook, follow up with teacher-led discussion about the content, use vocabulary from the story, and focus on predefined goals of learning about the content (vocabulary and comprehension).
Looking for more guidance on vocabulary and all the other elements of effective literacy instruction? We're excited to announce that the book behind today's blog post—Next STEPS in Literacy Instruction, Second Edition—will be available next month. You can preorder this essential teacher resource today—just use the link below!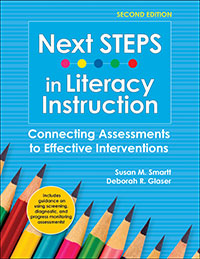 Next STEPS in Literacy Instruction
Connecting Assessments to Effective Interventions, Second Edition
By Susan M. Smartt, Ph.D. & Deborah R. Glaser, Ed.D.
After a universal screening assessment, how can K–6 educators translate the results into evidence-based instruction, targeted interventions, and improved reading outcomes? The new edition of this bestselling book has clear and practical answers. Fully updated with the latest research and models, this teacher-friendly planning guide matches the items of today's most popular reading assessments with Tiers 1, 2, and 3 interventions, strategies, and activities that help struggling readers succeed.

LEARN MORE
Reference
Washington, J. A., & Seidenberg, M. S. (2021). Teaching reading to African-American children when home and school language differ. American Educator, 45(2), 26–33
Topics
Tags