8 Strategies for Culturally Responsive Family Engagement
September 19, 2023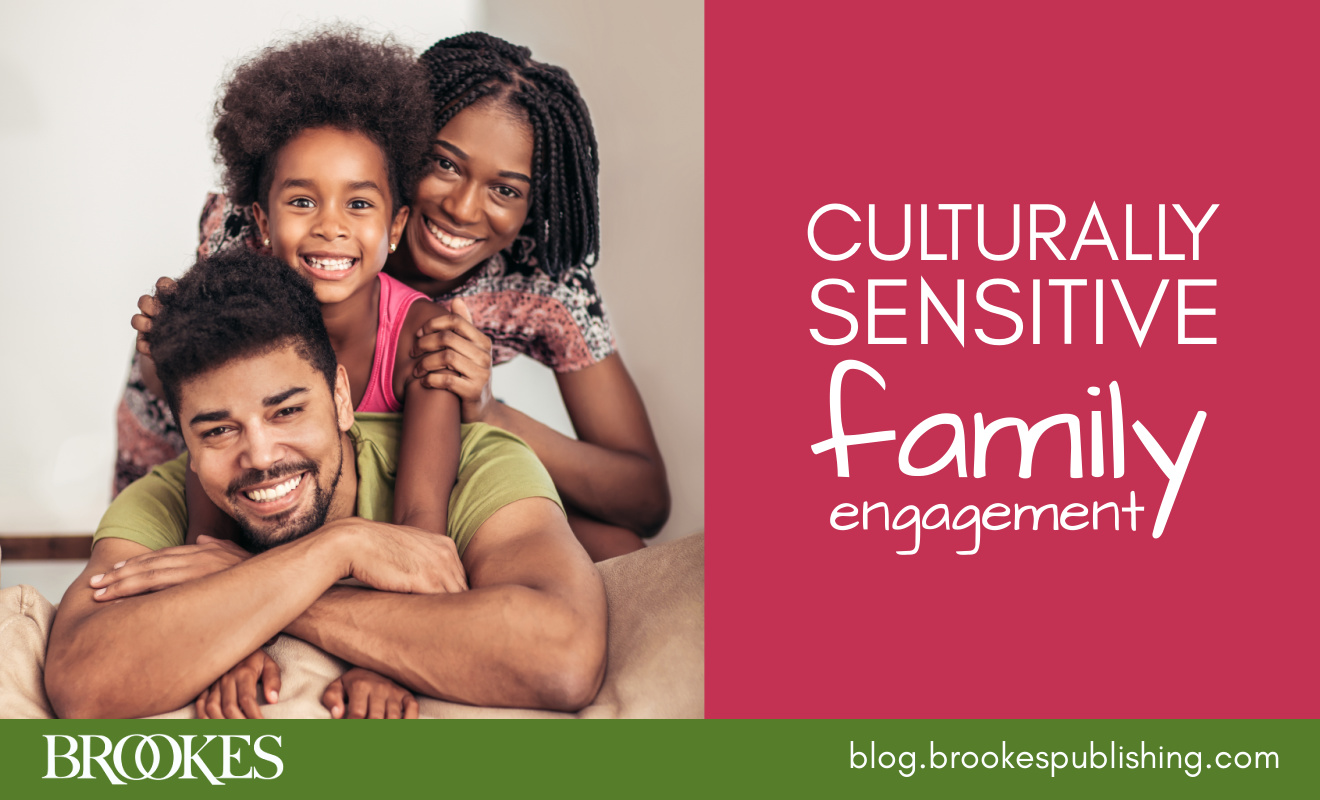 *Today's post is excerpted and adapted from The Handbook of Racial Equity in Early Childhood Education, by Jen Neitzel, Ph.D., & Ebonyse Mead, Ed.D., with invited contributors
When early childhood educators use culturally responsive practices, they help to build authentic and meaningful partnerships with culturally and linguistically diverse families. According to Grant and Ray in the book Home, School, and Community Collaboration (2013), culturally responsive family engagement includes practices that respect and acknowledge the cultural uniqueness, life experiences, and viewpoints of families, while also drawing on those experiences to establish authentic and respectful partner­ships with families.
As early childhood classrooms become more culturally di­verse, creating a culture of inclusion and belonging is crucial. The following strategies are offered to help early childhood programs engage all families, particularly those from culturally, linguistically, and socioeconomically diverse backgrounds.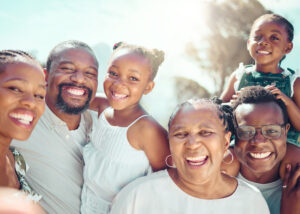 Conduct a cultural audit of your classroom. Grant and Ray (2013) suggest conduct­ing a classroom cultural audit that involves reviewing classroom displays to ensure that there is diversity throughout the classroom environment (e.g., age, gender, abil­ity, race, ethnic, religion, social class). The goal is to make all children and families feel both included and welcomed.
Understand families within the context of their culture. Culture influences who we are as racial beings, dictates our parenting practices, impacts the way we respond to others, and shapes our way of life. For Black families it is important for teach­ers and other school personnel to understand that Black cultural values are deeply rooted in West African traditions and beliefs (Baugh & Rajaei, 2022). Cultural values, such as extended family networks, communalism, and spirituality, impact the way of life for many Black families. These cultural values contribute to resiliency in the Black family. When teachers and other staff understand families within the context of their culture, they are more likely to create and design family engagement efforts that are culturally responsive.
Acknowledge and interrupt implicit racial biases rooted in anti-Blackness. Taking the Implicit Bias Association Test will help teachers become aware of the biases they hold and reflect on ways to challenge them. It is also imperative to understand the ways in which anti-Blackness shows up in the early learning environment through subtle messages including books, classroom displays, or the curriculum. A thorough under­standing of anti-Blackness is essential for creating equitable learning environments.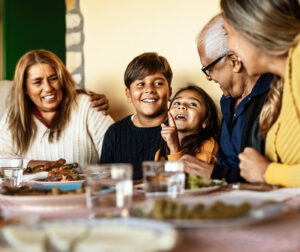 Develop authentic, trusting relationships with families by conducting regular home visits. Conducting home visits with families provides teachers the opportunity to see families in their natural environment. Visiting families at home sends the mes­sage that teachers are genuine in their efforts to collaborate with families and build strong school-family partnerships. Additionally, teachers gain a better understand­ing of the family dynamics and a deeper understanding of a family's funds of knowl­edge. A family fund of knowledge can include the cultural capital of the family and their ways of knowing and being, which influence how the family functions as a unit.
Host a cultural night at the school and invite parents to share their family's cultural heritage and background. Families can share artifacts, food, or other items represen­tative of their culture.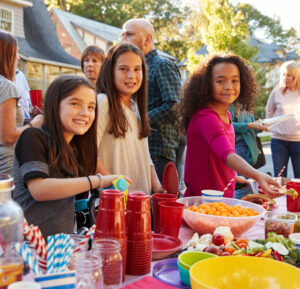 Attend a neighborhood or community event. Many families are deeply connected and involved in their community. Often, the community serves as an extended part of the family. Having a better understanding of the family's neighborhood/community can help teachers make meaningful connections with families.
Host school events in the community. Transportation can be a barrier for many fami­lies. Hosting events in the community not only addresses the transportation barrier but also lets families know the school is invested in getting to know the family and the community on a deeper level.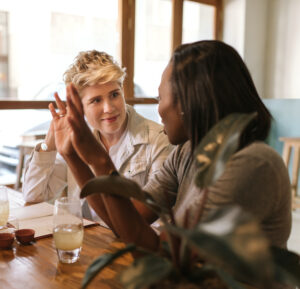 Implement family-teacher café conversations. Some families have had their own negative experiences with school and often feel intimidated meeting with teachers and other school personnel. Having conversations with families that are less for­mal in nature gives families the opportunity to relax and connect with teachers in a meaningful way without feeling fearful and/or judged.
After reading this post, ask yourself the following questions for reflection:
Which strategy above resonates with you the most, and why?
Do you see families as assets to the school or program? Why or why not?
In what ways are you creating a culture of inclusion in your classroom now?
How might you engage culturally and linguistically diverse families in the program to make them feel valued, welcomed, and respected?
References
Baugh, J. E., & Rajaei, A. (2022). Family life education with Black families. In S. M. Ballard & A. C. Taylor (Eds.), Family life education with diverse populations (pp. 239–262). SAGE.
Grant, K. B., & Ray, J. (2013). Home, school, and community collaboration: Culturally respon­sive family engagement (2nd ed.). SAGE.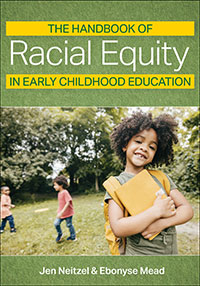 The Handbook of Racial Equity in Early Childhood Education
By Jen Neitzel, Ph.D., & Ebonyse Mead, Ed.D., with invited contributors
Grounded in research but focused on action, this empowering guide offers both deep foundational knowledge and practical classroom strategies that promote better outcomes for Black children and families. Contributions from voices of experience—influential scholars, teachers, and parents—offer authentic perspectives on the impact of racism and the importance of anti-racist practices.
LEARN MORE NOW
Topics
Tags