4 Key Roles Families of Young Children Can Play in the Assessment Process
November 29, 2022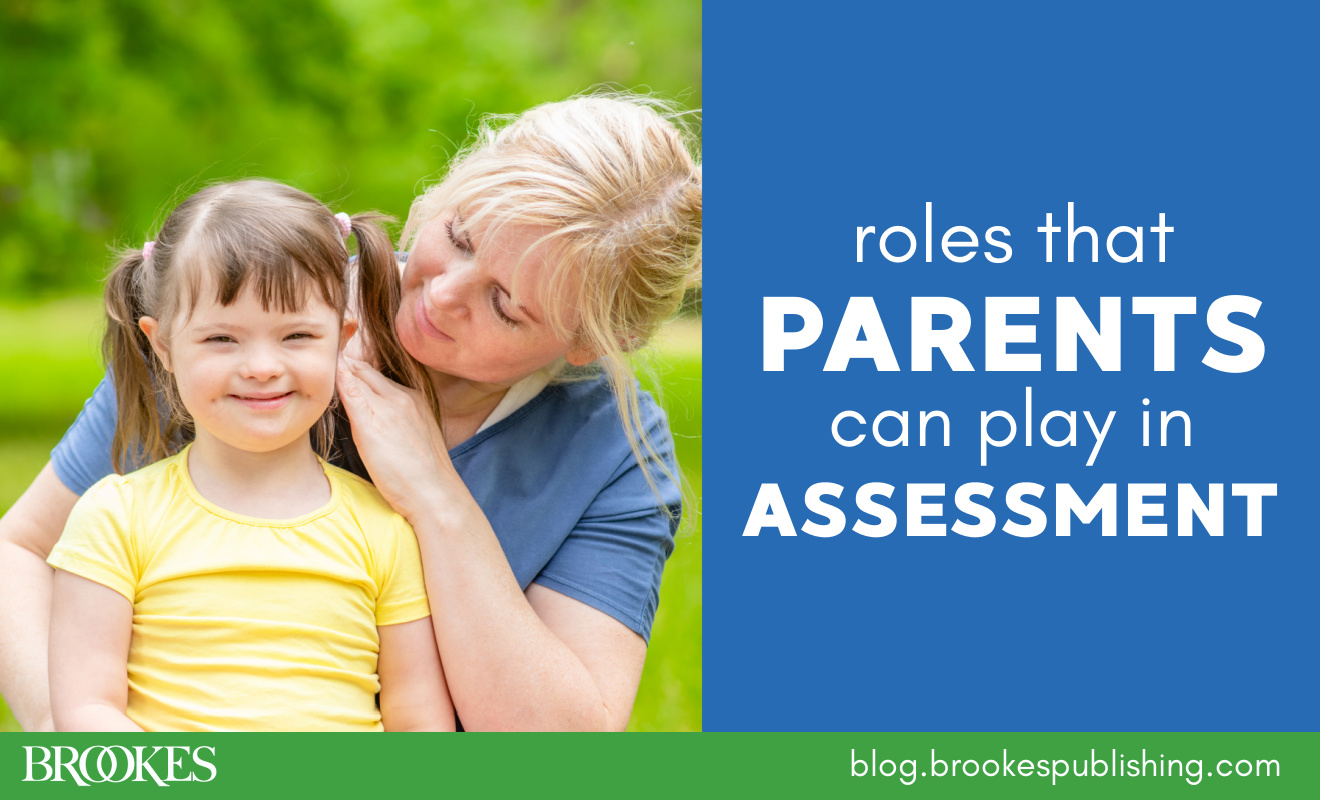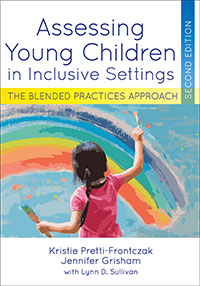 Families are the true experts on their young children, and that's why their participation in early childhood assessment is so important. Your program can invite family participation in many ways, and today's post introduces four possible roles parents and other caregivers can play in the assessment process and in their child's early education. Excerpted and adapted from the new edition of Assessing Young Children in Inclusive Settings (Kristie Pretti-Frontczak & Jennifer Grisham, with Lynn D. Sullivan), these guidelines will help you welcome families as partners, increase their understanding of child development, and make the most of their unparalleled expertise.
Expert
As experts on their child, families can offer critical information about their child from their unique perspectives and provide you with information that can aid in the design and implementation of valid assessments. Families can share information about:
Their child's temperament and physical needs, which may help you understand a child's reaction to different assessment situations. For example, a child who has poor fine motor skills may struggle with pen and paper assessments but perform well with oral questioning.
Their child's daily routine. Knowing about routines will help you have reasonable, culturally sensitive expectations for the child. For example, in some cultures parents assist their child with using utensils for many years, whereas in other cultures parents encourage independent feeding skills at a young age.
How they encourage and limit their child at home. If a child is accustomed to receiving extrinsic rewards for motivation at home, they may have a hard time adjusting to intrinsic rewards used in the classroom. Limits and consequences will most likely vary between home and school, too.
Family dynamics. Gaining information about the family's history, the child's previous life experiences, and the family's community involvement and cultural background can help you build rapport with the family and child and provide more accurate assessment.
Their priorities and goals for their child. This information will help you assess and support each child as an individual. For example, a family's priority may be for the child to improve in the area of language development. Understanding this priority will help you develop the classroom curriculum and individual goals for the child.
Their child's preferences. If a student prefers working in a quiet setting, for instance, you might allow the child to move to the hallway to be assessed. Students who have strong interests, such as sports or animals, may perform better on assessments developed with their interests in mind.
Team Member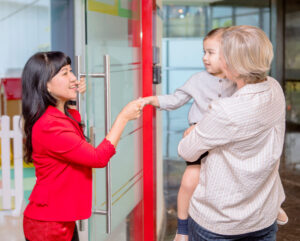 Families, as collaborative team members during the assessment process, can be instrumental in identifying the best assessment strategies and approaches for their children. They can participate in planning the assessment, take part in interviews, help gather information and test the child, and help determine whether the information collected is representative of their child's actual abilities.
Family input can help you get a complete picture of the child's skills. For example, when you're using the Assessment, Evaluation, and Programming System for Infants and Children (AEPS®) as an assessment, families are asked to make observations of their child in the home or in other familiar settings and fill out a family report about their children's level of independence on each developmental skill. Family involvement in AEPS may improve program planning or progress monitoring. (See a sample family report from AEPS-3.)
Active family involvement in the assessment process does not mean that professionals abdicate their responsibilities. It is still your responsibility to help families choose a reasonable course of action for achieving targeted behaviors. Families are the most familiar with their child, but they're not always familiar with appropriate interventions or developmentally appropriate practices. Teachers and specialists must share their expertise, help guide families, and facilitate teamwork when working together.
Learner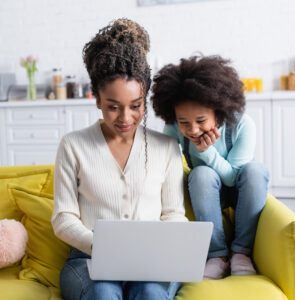 Create opportunities for parents to be learners by providing them with important information about their child's development and education. Discuss issues with families that relate to curriculum framework design, implementation, and evaluation, such as the underlying philosophy of your teaching and how content and individualized goals are being addressed in your classroom.
Often, there's a disconnect between home and school, and new strategies are needed to bridge the gap. Here are some ways to share information with parents:
Visual representations of learning opportunities related to targeted behaviors can be used to inform parents about their child's school experiences. These visual representations are referred to as embedding schedules. Embedding schedules include target behaviors for the child that will be addressed, activities that occur throughout the day, and examples of specific behaviors that the child can practice within an activity.
Lesson planning forms are another tool for helping families understand how important concepts and standards are being addressed through play in the classroom. The forms include the daily classroom schedule with accompanying activities that will occur throughout the day, standards or broad outcomes for all children that will be the focus of each activity, and suggestions for how the family can promote the identified outcomes at home.
Formal meetings or informal notes and phone calls are a good opportunity to communicate a child's progress. Hold parent conferences to share assessment results and talk with parents about their child's strengths and challenges. You'll also need to develop multiple ways to communicate with families due to differences in schedules, preferences, literacy levels, and primary language. School websites, teacher blogs, email, and texting are all technologies that can help you communicate with families.
IFSP or IEP meetings are held to share the child's progress with parents. During these meetings, you can inform parents when their child has reached proficiency for an individualized goal and create a new goal together. If the child has not yet reached proficiency, plans could also be made to adjust goals or continue work on goals already in place.
In-home learning activities and suggestions can help parents learn new ways to promote the child's targeted behaviors within their daily routines. For example, if a child is working on fine motor skills, you might provide developmentally appropriate art activities that will further develop those skills.
Advocate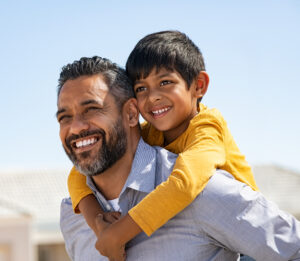 Although professionals in the field of early childhood intervention have a great interest in the children they serve and teach, families have the greatest vested interest in their children. After all, they're the ones who must live with the results and strategies that are developed from the assessment. Families, then, must be advocates for their children throughout each step of the assessment process, including planning the evaluation, gathering information, and analyzing the results.
Families may ask questions, gather information, describe their hopes and dreams for their child, and confirm or refute assessment information, based on their knowledge and understanding of their child's abilities and characteristics. Throughout the process, families must be supported in their efforts to develop the skills they need to communicate concerns and discuss goals, placement options, and many other types of key information relevant to assessment.
***
When families are involved as partners in the assessment process, there are many great benefits: better outcomes for both children and parents, increased family satisfaction, and a feeling of family empowerment. Encourage parents and other caregivers to take on the four roles in today's post—and explore the brand-new edition of Assessing Young Children in Inclusive Settings for comprehensive guidance!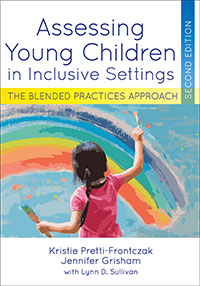 Assessing Young Children in Inclusive Settings
The Blended Practices Approach, Second Edition
By Kristie Pretti-Frontczak, Ph.D., & Jennifer Grisham, Ed.D., with Lynn D. Sullivan, M.Ed.
This updated text is your in-depth guide to the how and the why of high-quality assessment in inclusive early childhood settings. Learn how to select and use assessment instruments, conduct authentic assessment during daily activities and routines, collaborate with families and other team members, master the challenges of kindergarten assessment, conduct eligibility assessments, and more.
LEARN MORE NOW
Topics
Tags