5 Places to Find Teaching Resources for Black History Month
January 31, 2023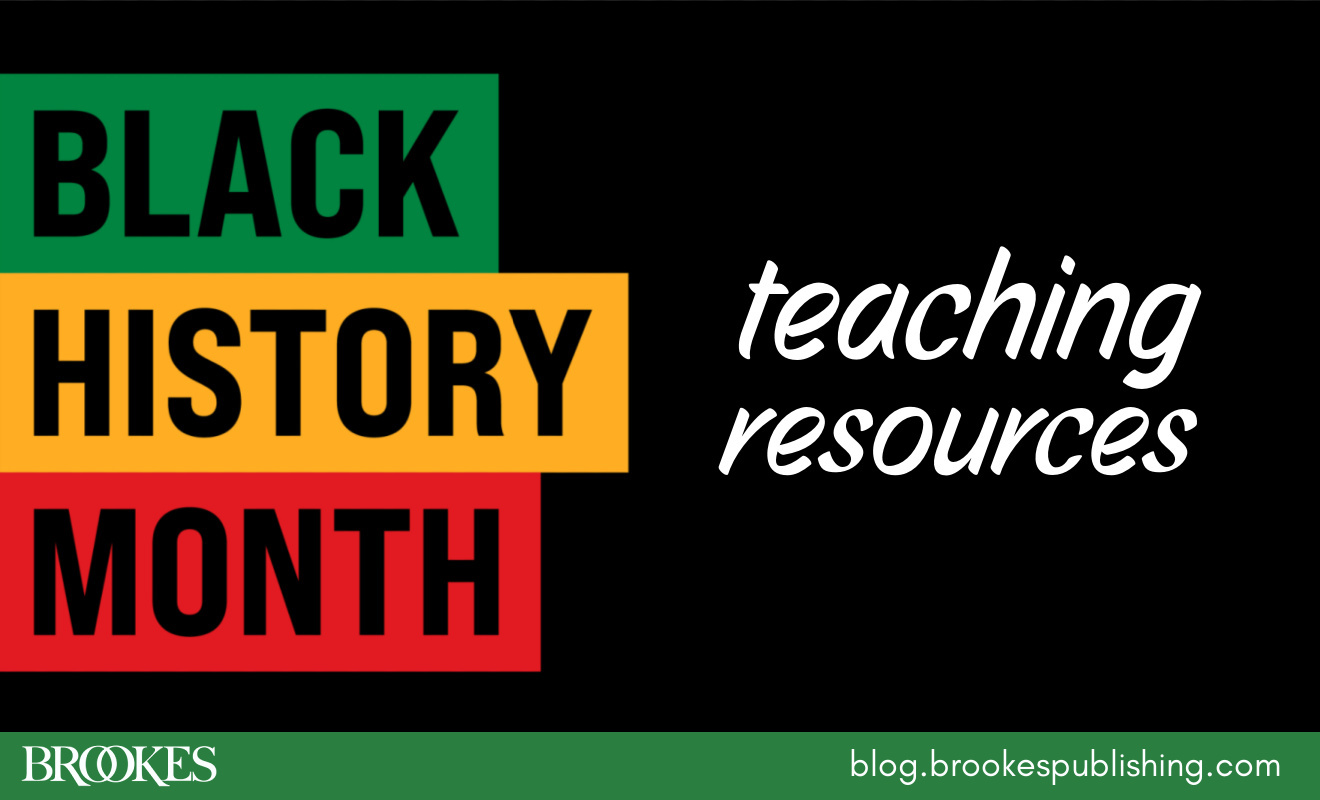 Black History Month begins tomorrow. If you're looking for some fresh ideas and resources for honoring the contributions and experiences of Black Americans, we've compiled a list of valuable online destinations for educators. Here you'll find everything from lesson plans and activities to images and videos—rich and varied resources to support your teaching at every grade level.
The Smithsonian Learning Lab maintains an impressive archive of digital materials for and by educators, including millions of images, recordings, and texts. Find support materials for lessons on Black inventors, artists, performers, superheroes, and more, plus interactive presentations that celebrate the cultural history of Black Americans.
Learning for Justice offers teachers ready-to-use lessons on social justice topics. Their extensive bank includes lessons on talking about race and racism, racial identity in children's books, environmental racism, discriminatory laws and practices, and more. You can easily search the lesson bank by keyword or filter by grade level, subject, and topic.
The National Education Association has a great collection of lesson plans on Black History Month. Adaptable for multiple grade levels, the lessons cover a wide variety of topics: the Harlem Renaissance, the Tulsa Race Massacre, the Civil Rights movement, innovations of Black scientists, cultural contributions of Black artists and athletes, and much more.
Reading Rockets maintains a page on Celebrating and Learning About Black History and Culture, including booklists, activities for home and classroom, and more. Of special note is the collection of interviews with Black children's book authors and illustrators, plus a talk about the history of multicultural children's books in the U.S. with children's literature historian Leonard Marcus.
We Are Teachers put together a list of 42 Black History Month activities and resources. From hosting a poetry reading to tracing a Black family's journey using the Green Book, these engaging activities will enlighten and inspire students.
Above all, remember that teaching about Black history and the experiences and contributions of Black Americans shouldn't stop when February ends. (For a vivid explanation, read this post by Rhonda Threet on the importance of teaching Black history all year long.) As Black activist and educator Dena Simmons says, limiting this focus to February "creates gaps in the curriculum and instruction, and ensures that students—especially Black students—will continue to receive harmful messages about the value of African Americans as a result of those gaps." In this blog post, Simmons offers four ways to ensure that students learn about Black history and experiences all year long; keep these suggestions handy as you plan your lessons this year and beyond.