8 Activities for Teaching Kindness in Your Classroom
August 22, 2023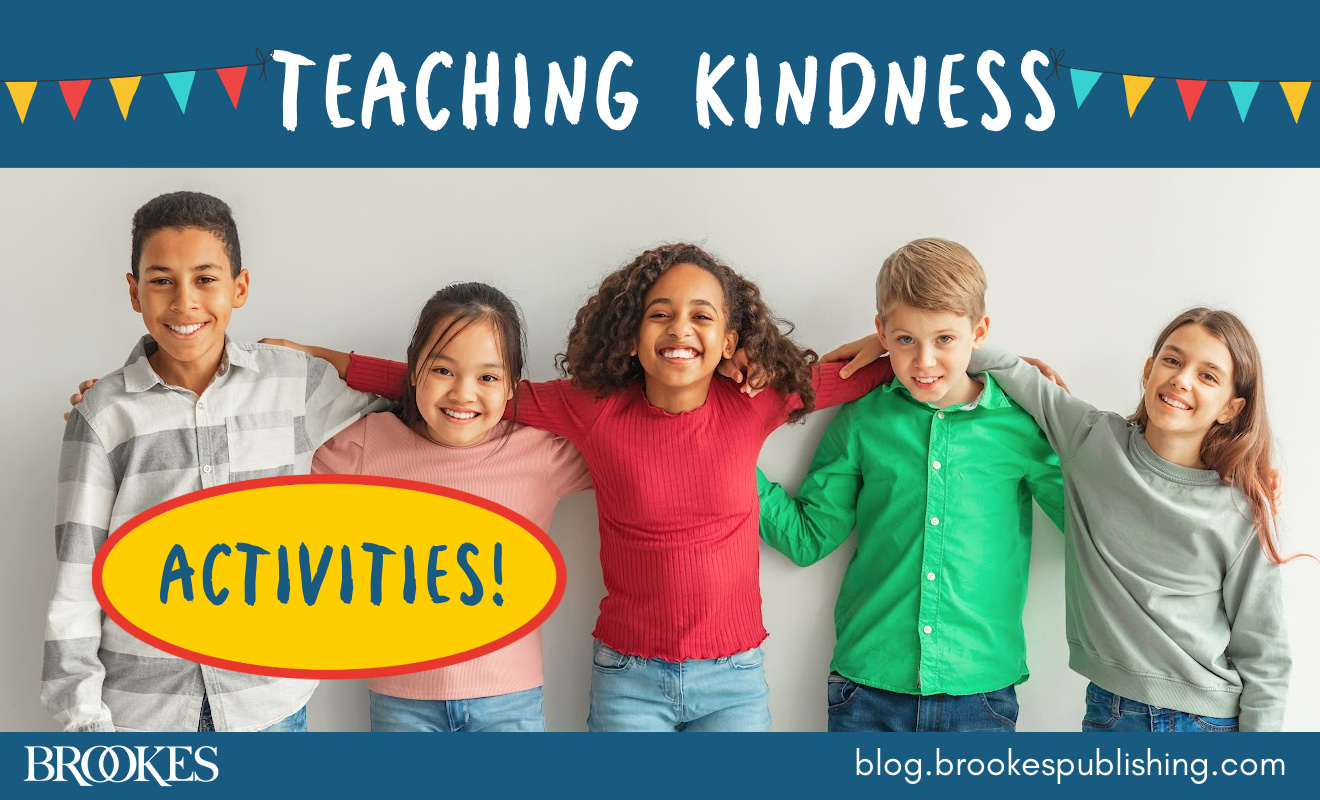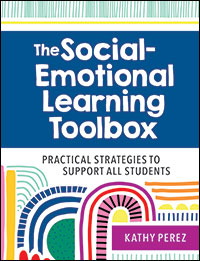 Part of creating a classroom conducive to learning is ensuring that kindness is encouraged in all members of the community—adults and students alike. In today's post, excerpted and adapted from The Social‑Emotional Learning Toolbox by Kathy Perez, discover 8 fun activities you can use to promote kindness in your classroom (plus some bonus tips for modeling kindness yourself!).
Make Kindness Chains
Hang a Kindness Chain on the wall of your classroom—a colorful paper chain that can grow and grow as children recognize and call out each other for random acts of kindness. The chain is a great visual reminder of the importance of being aware of the words we use with each other and the positive actions we take.
Play Kindness Bingo
Create a Kindness Bingo board and duplicate it for the class. Challenge the students to get "bingo" after they accomplish four acts of kindness in one school week. The students can color or mark it on their bingo sheet after the action is completed. Here are some examples to put on the bingo grid:
Give a compliment to someone.
Clean up after yourself.
Let someone go before you in line.
Make a caring card for your teacher.
Write a positive note to a classmate.
Thank someone in the school for the work they do.
Say "hi" to someone new.
Clean up after someone else.
Play with someone new during recess.
Sharpen someone's pencil.
Hold a door open for someone.
Help someone before they ask.
Use Kindness Buckets
Make individual "kindness buckets" using large plastic drinking cups with students' names on them. This is a cute and quick way to fill buckets throughout the school day. Recognize bucket-filler acts of kindness and behaviors by tossing a pom-pom into a student's bucket. Students will love watching their buckets fill up!
Paint Kindness Rocks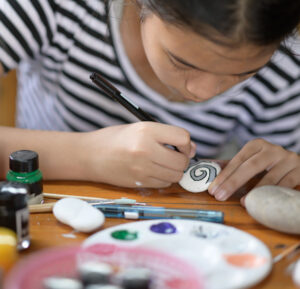 Ask each student to bring a flat, round rock to school. Have them paint their rocks with bright colors and write a positive message on it. The students can then put the rocks in significant places around the school grounds to brighten the days of others when a rock is found.
Conduct a Caring/Kindness Circle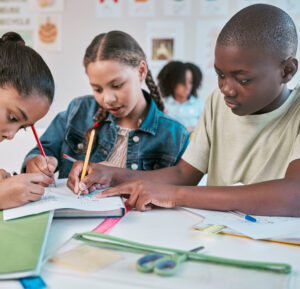 Divide students into small groups of four or five, and give each group a piece of paper and a poker chip or token. Have one student in each group start write down a way they can show kindness to others, and then pass the paper to the next student in their group. Instruct each student to write a way they can show kindness until the paper makes it around the whole group. When everyone has had a turn to write something down, have students discuss their kindness statements with the class. (To indicate that they want a turn to share, students should hold up their poker chip. The poker chip is a visual reminder to show caring by listening to what others have to say and by respecting turn taking.)
Encourage Random Acts of Kindness
Start a discussion among the students about the things they can do in class or at home to practice caring and kindness. Write ideas down on the whiteboard and ask students to pick one action to complete that month. Have them write it down on a sheet of paper like a pledge form and decorate the pledge to take home. Here are some ideas:
Play with someone new at recess.
Cut out a funny cartoon and give it to a friend who is sad.
Draw a picture for someone.
Make a happy card for someone who needs it.
Say hello to a new friend.
Create sticky notes with positive messages and kind words and post them around your house.
Hold the door for someone who needs help.
Let someone go ahead of you in line for recess.
Clean up after someone else.
Thank an adult at school for something they do.
Create Caring Coupon Books
Make a template in advance and print three to five coupons per student. Have each student come up with ideas of how they can help someone they care about. Instruct them to complete the coupon template and decorate them. They can give these out to family members or friends.
Share the Joy
This is a fun activity designed to invite students to share happy moments in their life. Give each student a pencil and paper and ask them to remember one of the happiest moments of their lives. A simple, quick sketch is best. Next, in the discussion part of this exercise, each child comes up with a brief description of the story they have sketched, and the others listen and are encouraged to ask questions.
This activity benefits the students because they relive a happy moment of the past and experience the positive emotions related to it. They can also reflect on their emotions while they retell their stories, and by listening to others, they gain insight into their own and others' feelings.
BONUS: Here's an extra list of quick and easy ways that YOU as a teacher can show kindness throughout the school day!
Compliment your students for a specific accomplishment, such as their creative ideas, incredible word choice, or super math skills.
Post students' work everywhere—even in the school hallway.
Greet each student as they enter your room. Let them see how happy you are to see them.
Publicly acknowledge every kindness you witness in your classroom.
Ask your students questions about their time away from school and what they did over the weekend.
Stay with your class during library time and help them pick out books that tap into their interests.
Give your "grumpy" voice the day off and try to be more cheerful in your interactions.
Take time to listen to their stories and laugh at their jokes.
Thank your principal for setting a positive tone in the building.
Have your students decorate and sign a thank you poster for everyone in the front office.
Invite your principal or assistant principal to a special event in your classroom, such as a readers' theater performance or class party.
Call or email a few parents after school just to tell them something wonderful their child did that day.
Tell your parent volunteers what a difference they make!
Invite family members to join you in class for special events and have the kids create the invitations.
Linger at the classroom door at pickup time just to be social.
Be fully present.
Smile!
As Kathy Perez notes in her book, "Children do not learn about kindness by only thinking about it or talking about it…Teaching the value of kindness to children is best done with actions, not just words." Use the tips and activities in today's post to help establish a classroom community where kindness rules—and pick up the book behind today's post for a great guide to infusing high-quality SEL instruction into your school day!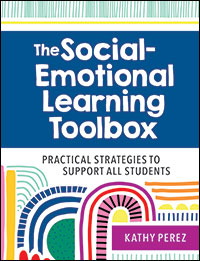 The Social Emotional Learning Toolbox
Practical Strategies to Support All Students
By Kathy Perez, Ed.D.
Created by a seasoned educator with three decades of experience, this engaging, research-supported guidebook is filled with classroom-tested tips and techniques that help any K-5 teacher make SEL an integral part of each school day.
LEARN MORE
Topics
Tags