Bullying Prevention in the Age of COVID-19: 8 Resources for Teachers and Parents
October 6, 2020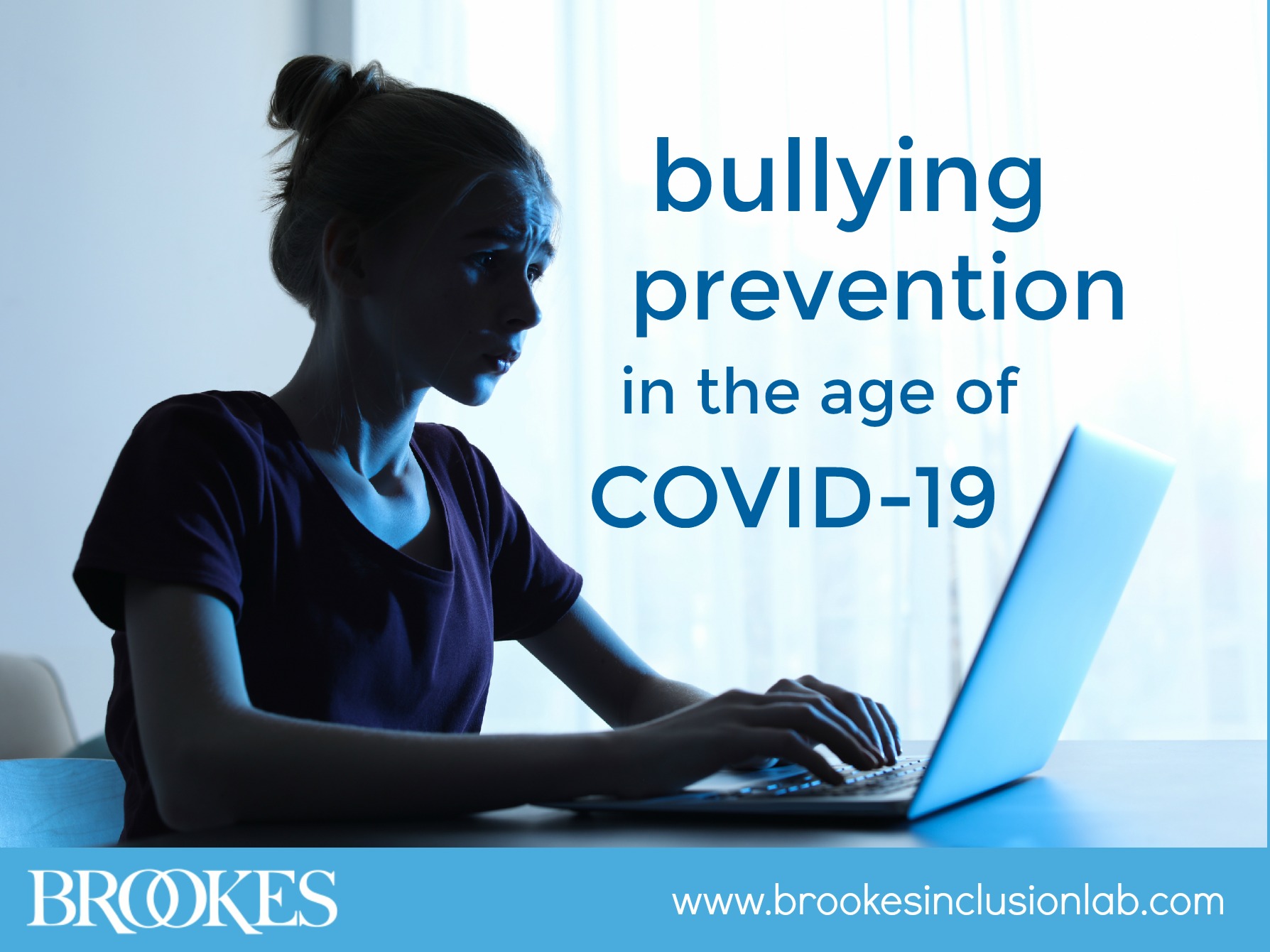 October is National Bullying Prevention Month, a nationwide campaign founded in 2006 by PACER's National Bullying Prevention Center. Every year at this time, the Inclusion Lab typically posts some tips and tools you can use to help support your school's anti-bullying efforts. This year, as many schools are opting for remote teaching or hybrid solutions, bullying may be taking different forms—but in these challenging times, it's more important than ever to address toxic behaviors and attend to the social-emotional well-being of all students.
Cyberbullying rose in online spaces in the wake of COVID-19: One study conducted by L1ght found that between December 2019 and April 2020, there was a 70% uptick in hate speech among kids and teens during online chats on social media and other popular chat forums.  Race-based harassment has also been a growing concern during COVID-19, as many Asian American students have found themselves on the receiving end of slurs, taunts, and social rejection. What can educators and parents do to ensure the safety and well-being of children in this age of collective trauma, heightened negativity, and unprecedented changes in the way we learn and communicate? We've collected a few resources that share anti-bullying tips specific to the era of COVID-19. Share these with the parents of your students—and if you have a strategy that's worked for you, please add it in the comments below!
Cyberbullying during COVID-19 (STOMP out Bullying)
Read this post for cyberbullying warning signs and practical things both parents and educators can do to help.
Navigating cyberbullying more difficult amid COVID-19, but there are options (Education Dive)
This article highlights three important steps educators can make toward helping all students "navigate the digital world more safely and thoughtfully."
What you should know about COVID-19 and cyberbullying (PACER Center)
A handy fact sheet to share with parents; covers key actions to take and the importance of having conversations about cyberbullying with kids.
Supporting your child's mental health as they return to school during COVID-19 (UNICEF)
This article offers parents some tips on how to talk to their child about bullying in the COVID-19 era, plus good advice on addressing other issues that affect social-emotional health and well-being.
Asian American students face bullying over COVID (WebMD)
Learn what parents and educators can do to address the rise in coronavirus-related bias and scapegoating of Asian American students.
Countering coronavirus stigma and racism: tips for teachers and other educators (NASP)
Get 14 practical tips on preventing all forms of bullying in the age of COVID-19, including harassment and racist intimidation.
COVID-positive students could face stigma when they return to school (Traverse City Record Eagle)
When a student diagnosed with COVID-19 is healthy enough to come back to school, they may face bullying and social rejection. Read this article for insights on how to correct misinformation and make their return a positive experience.
Kids Will Get COVID-19. We Need To Make Sure They're Not Bullied For It. (WBUR Boston)
This editorial from a parent who is also an infectious disease physician includes some suggestions for educators on how to destigmatize illness and cultivate more empathy in the classroom.
What has your school been doing this year to combat bullying and harassment? If you have a tip to share, please add it in the comments!
Topics