Dual Language Development & Disorders: 7 Questions with 2 Experts
June 29, 2021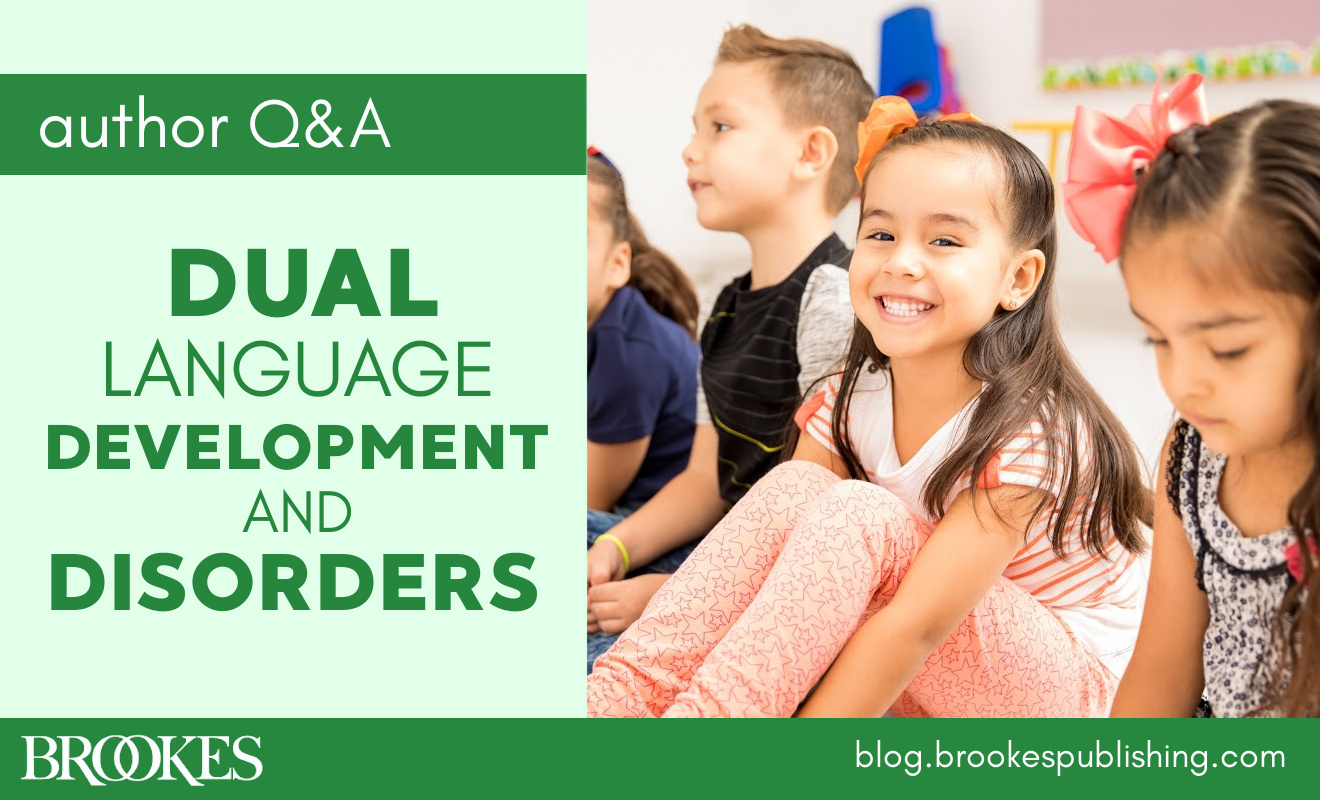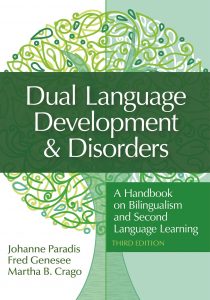 If you work with students who are learning more than one language, you might have attended our recent coffee chat with Johanne Paradis and Fred Genesee, coauthors of the bestselling textbook Dual Language Development & Disorders. In the chat—part of our free series of webinars with Brookes authors—these two experts discussed up-to-date research about dual language development and disorders and talked about some of the implications for everyday practice.
After the chat, we asked the authors to provide answers to some of the questions we weren't able to address during the live session. Here are their answers to seven questions, covering the timing of IEP development, how to choose a language for intervention, how to encourage development in both languages, and more. Read on for their expert insights—and if you missed the whole chat the first time around, you can access the archived recording here.
Q. What recommendations do you have for determining language(s) of intervention, and how often should you use each language if you're using more than one?
With respect to intervention for bilingual children with language and communication disorders like developmental language disorder (DLD) or autism spectrum disorder (ASD), the best practice is to use both languages in intervention. Using only the majority second language (L2), English, could undermine the child's development of their heritage first language (L1) and in turn, their bilingual development and functioning within their family. Choosing only one language would not be meeting the communicative needs of a child who functions in a bilingual environment.
If the SLP is not bilingual, then parents, other family members, and bilingual educational assistants can be trained to do some intervention activities in the heritage-L1. There is no evidence to suggest any specific optimal division between using the L1 and the L2. But an important thing to keep in mind is that the L1 often needs special support because it is a minority language.
With respect to intervention for students with reading difficulties, I think the most appropriate and useful strategy is to provide primary instruction and intervention in the language that is also the primary language of general instruction so that students' general academic performance benefits from improvements. Of course, taking account of students' reading abilities in the other language is always recommended to facilitate reading development, even if intervention is not in that language, and using appropriate crosslinguistic strategies is also recommended. The extent to which you would also use the other language would depend on the child's level of literacy ability or awareness in that language. If a child has some reading/writing awareness/ability in the other language, then it can be referred to and drawn on to support development in the primary language of intervention.
Q. How can SLPs educate other professionals and best advocate for bilingual students who have been misdiagnosed as delayed (when compared with monolingual students with LD)?
This is not an easy question to answer, because what "advocate for" might look like would vary across health and school districts. But to educate other professionals, I usually begin with a discussion about when to refer an ELL child for assessment. I give a quick summary of how long it takes ELLs to reach high levels of proficiency in their L2: about 3-5 years for oral proficiency and longer for academic language proficiency.
I also bring up the issue of individual differences in speed of L2 acquisition. I do this to draw their attention to the fact that they might have unrealistic expectations for ELLs in general, and for slower-than-average ELLs in particular. Then I mention that children do not have DLD in only one language, and discussing their early language development with a parent to see if there were any delays in the L1 is very important.
Finally, I suggest asking parents what the child's dominant language is and when they began to learn English to help understand what the expectations should be for the child's English at the present time. For example, if the child learned both languages from birth and is now in kindergarten, one would expect their English skills to be much stronger than those of a child who just began to learn English in kindergarten.
None of these points should require any specific training to understand or implement, but knowing them could sensitize other professionals to what they should consider before jumping into a referral. I sometimes have made decision trees or checklists for them to use when deciding whether to make a referral.
Q. I understand that there are no "timelines" for ELL students developing academic language proficiency, but is it fair to encourage schools to wait 5-7 years before requesting special education support if parents have no concerns with the child's L1 (i.e., language assessment)?
If special education or IEP specialists, after appropriate assessment and discussion, think that an individual ELL would benefit from special education services, then the earlier the better. There is considerable evidence that providing additional support early is much more beneficial than delaying the delivery of support. Even if the child's needs are not so severe that they qualify the child for an IEP, additional support is never harmful if it is provided in a sensitive and individualized fashion. In effect, it is tantamount to individualizing instruction. Thinking of it in these terms and discussing it in these terms with hesitant parents may make it more acceptable to them.
The issue of 5-7 years to attain proficiency in academic language refers to the time it can take for ELLs to attain the same level of proficiency as English-L1 students. However, this does not mean that they cannot get age/grade appropriate academic instruction and/or additional support before, as long as it is individualized to take their specific needs, strengths, and backgrounds into account.
Q. Parents often choose to speak only English at home, even if their English language isn't proficient. How can we support parents to speak their heritage language?
It is important for parents to believe that their heritage-L1 is valuable both at home and at school to foster their child's well-being and sense of identity. I think the first thing that needs to be done is to convince them that they are not helping their children learn English faster by speaking English at home. I also point out that even if they believe their English is good enough to manage communication with a young child, that it might not be good enough when that child is a teenager and nuanced communication is of the utmost importance. I like to bring up the point about how the two languages build on each other rather than take away from each other, as well as the other benefits of bilingualism.
In terms of supporting parents, it is important that strategies for supporting the development of the heritage-L1 be appropriate for the family's cultural and education background. For example, asking mothers with low levels of education/literacy to read to their child every night might not be effective, but asking them to tell stories to their child might be effective.
Q. What are some things parents can do in supporting their children in learning two languages?
It's important to create a positive and linguistically rich home environment to enable children to develop and maintain minority L1 abilities in an English majority environment. Fostering a positive attitude toward the second language and seeking opportunities for the child to hear and use the L2 outside of school, including travel, can increase the child's motivation to learn the L2 and their skills in the L2. This can be done even if parents do not speak the second language. In addition, rich linguistic experiences like book reading can be done in either the L1 or the L2 and boost skills in both languages. This is because many linguistic skills transfer across the two languages.
Q. Since the appearance of COVID-19, we're observing more cases of selective mutism. Can that also be related to an L2 learning?
This is a very timely question, and I'm afraid that we don't have enough research evidence yet about the impact of COVID on children's dual language learning to answer it. We expect that the frequent schooling interruptions during COVID will impact both the linguistic and academic progress of more vulnerable students, which includes many dual language learners. However, a period of selective mutism or very little productive use of the L2 is a common pattern in very young L2 learners, particularly in preschool. This stage can be a few weeks or a few months, depending on the child. Children move out of this stage to using words and phrases in the L2 with classmates and teachers gradually rather than suddenly.
Q. Could you give us some guidance about dynamic assessment? Which language domains would you suggest choosing for this kind of assessment? How would you rate the pace of progress in order to argue for or against the presence of a language disorder?
With respect to speech-language assessment, dynamic assessment (DA) follows test-teach-retest procedures. For example, a vocabulary test is administered, followed by a vocabulary teaching session. Then the same test is readministered and the gains made between the test and retest are assessed, rather than just the scores. The idea behind this approach is that capacity for learning is being measured and emphasized over static knowledge.
Because children with language disorders have limitations in their language learning capacity, the DA approach can provide insights in assessment that static testing cannot. Dynamic assessment has been shown to be effective for vocabulary/semantics, morphosyntax, and narrative skills. However, there is no agreed-upon metric for how much progress would signal the presence of language disorder. If DA is conducted over a relatively short interval (e.g., one or two weeks), then it would be easier to gauge if progress was due to uptake from the teaching as opposed to overall growth in L2 abilities.
With respect to reading, dynamic assessment can be used to judge a learner's progress in any domain. More specifically, DA can be used to judge the progress of students in whichever aspect of reading acquisition they are struggling with and need support in. This, of course, will depend on their grade level RF stage of reading acquisition. Typically, for beginning readers, intervention focuses on the foundational skills of phonological awareness and the alphabetic principle, since mastery of these skills and this knowledge is critical for mastery of word reading skills.
There is no generally agreed-upon formula or benchmark for gauging whether a student's progress in these domains during DA is adequate. It is advisable to base such judgments on your knowledge of the progress or abilities of similar students: similar with respect to age, grade level, educational experiences, and other background factors. Often these judgments are made by teams of teachers, since their collective experiences and insights can provide more valid judgments.
Thanks to Johanne Paradis and Fred Genesee for providing answers to these important questions. For more of their expert insights on dual language development and disorders, check out the third edition of their bestselling book: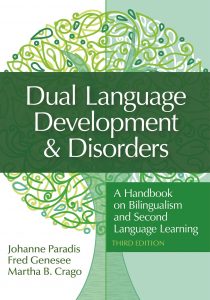 Dual Language Development & Disorders
A Handbook on Bilingualism and Second Language Learning, Third Edition
By Johanne Paradis, Ph.D., Fred Genesee, Ph.D., & Martha B. Crago, Ph.D.
Developed by three influential experts on bilingual language development and aligned with Head Start guidelines on cultural and linguistic responsiveness, the new edition of this text is updated with the latest research and recommended practices. You'll get the latest on a wide range of key topics, including recognizing the typical stages of second language learning, supporting development in both languages, distinguishing a language delay from a disorder, planning culturally appropriate interventions, addressing reading disorders in bilingual children, and more. New and enhanced student-friendly features make this edition even more engaging and practical, and a robust new package of online support materials will help faculty members use the book effectively in their courses.
Topics
Tags