Introducing the NEW Brookes Blog
July 29, 2021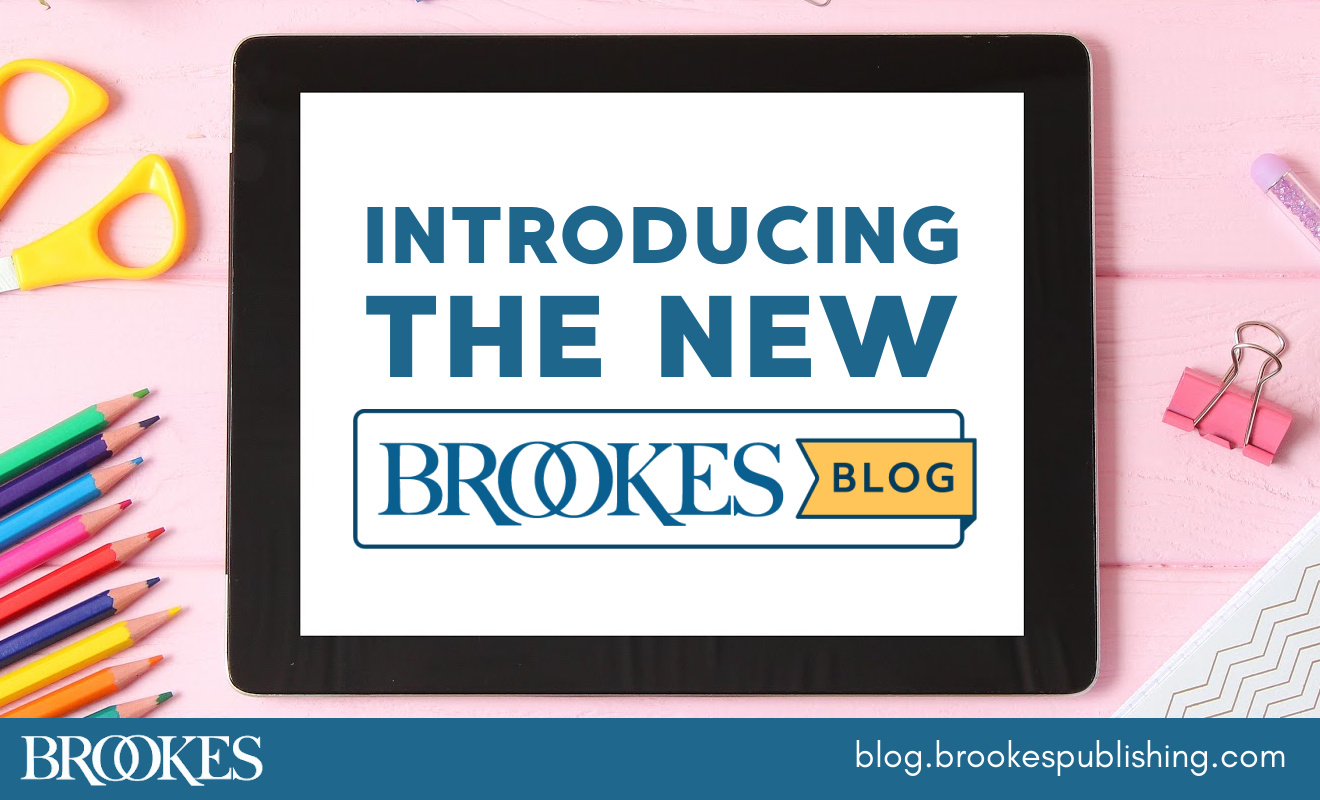 Dear readers,
Six years ago, we launched the Brookes Inclusion Lab, a blog inspired by Brookes Publishing's overarching mission: helping all learners reach their full potential. Our goal was to advance inclusive education by sharing smart ideas and practical takeways each week, both from our expert authors and from prominent voices in the inclusion community. And after 340+ posts and more than 2 million page views, we're proud of how much great information we've been able to share with educators, self-advocates, and families around the world.
We're excited to announce that the Brookes Inclusion Lab has just transformed into something even bigger and better! The NEW Brookes Blog you're reading right now is your home base for all the Inclusion Lab posts our readers know and love, plus more posts each month on topics that will resonate with a wider range of professionals, from SLPs to home visitors.
On this new Brookes Blog, you'll find:
Weekly inclusion tips and takeaways. Learn from top experts on UDL, co-teaching, behavior, cultural diversity, and other critical topics related to inclusive education.
Early childhood tools and strategies. Each month, discover posts spotlighting new tools, screening and assessment guidance, strategies for working effectively with families, and more.
Communication and literacy resources. If you're an SLP or reading specialist, the new blog will bring you tips on teaching struggling readers, choosing language and literacy assessments, supporting dual language learners, and much more.
Tons of practical content, including timely news roundups, Q&As, quote graphics, tip sheets, and free printables you can use in your daily work.
Thank you for reading and sharing our posts, tweeting us your feedback, and adding your comments to the Inclusion Lab for six amazing years. We hope you'll follow the enhanced Brookes Blog for even more practical tips and resources for helping every child learn, grow, and thrive.
Topics