Structured Literacy in the News: A Resource Roundup on the Science of Reading
June 9, 2022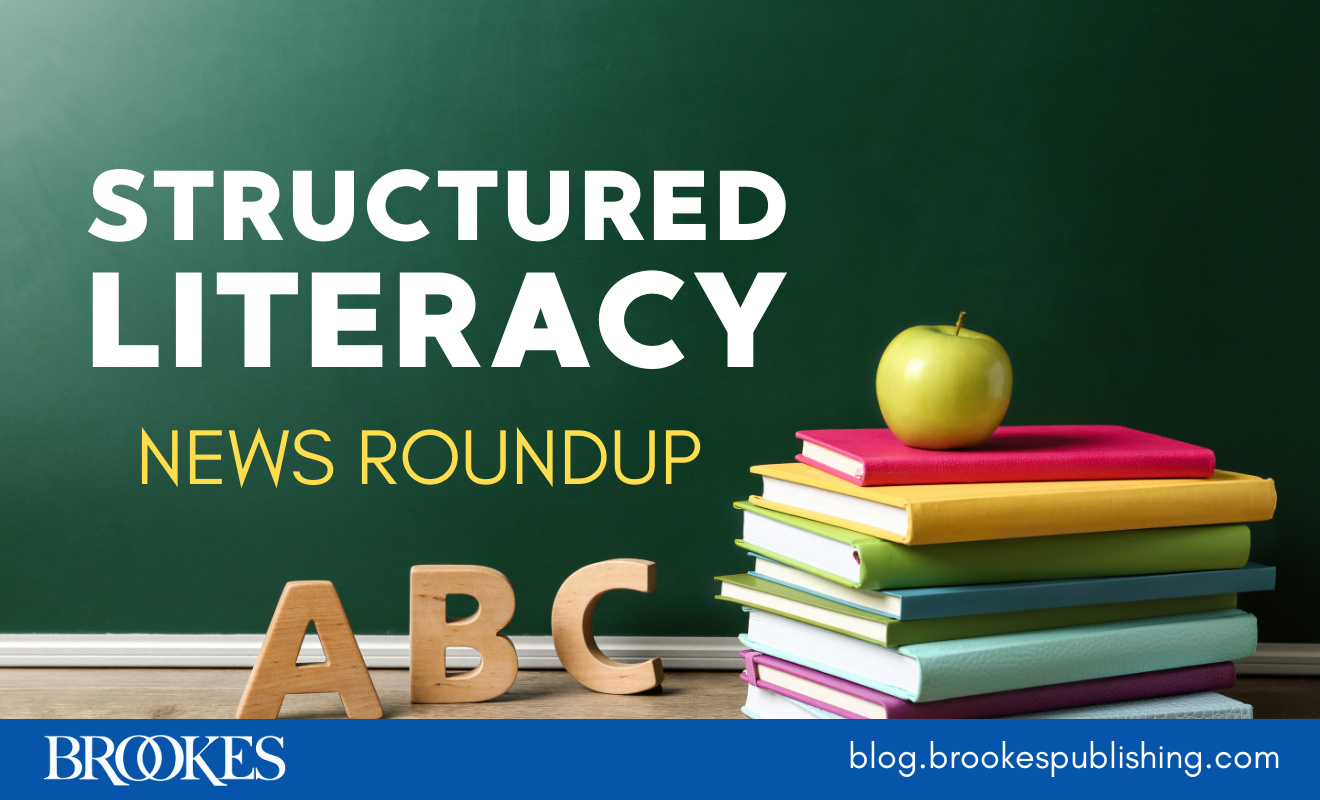 At Brookes, we believe that science-based reading instruction is essential to students' academic success (that's why we publish evidence-based resources on applying structured literacy and the science of reading in the classroom). We also keep up with the latest news and developments on this critical topic, and today we're bringing you some must-reads (plus a must-watch) on how states and districts across the country are shifting to structured literacy to prepare students for long-term success. Share this informative roundup with the reading teachers you know!
Seattle Times: Fed up with lackluster reading scores, Wenatchee schools turned to science
The first of a two-part series that examines the structured literacy approach to reading instruction, this article reports on Washington state schools' efforts to teach students the main components of structured literacy. Some early signs were promising:
"In Wenatchee, there are some signs that it could pay off. In the two-plus years since the district adopted structured literacy, some students' scores on district reading assessments, given three times a year, are rising more quickly. Between fall and winter this year, the share of kindergartners meeting grade level standards grew from 20% in the fall to 55%."
Seattle Times: How do you move the needle on literacy? This Eastside city is retraining teachers
The second of a two-part series on structured literacy in Washington state schools, this article reports on one district's recent efforts to retrain elementary school educators to deliver structured literacy instruction, and how the pandemic and funding issues have affected efforts across the state. (Brookes author Jan Hasbrouck, who co-authored Student-Focused Coaching, is quoted in the article.)
New York Times: Mayor Adams Unveils Program to Address Dyslexia in N.Y.C. Schools
In New York City, Mayor Eric Adams recently announced a plan to tackle the worsening literacy crisis and support students with dyslexia—and phonics-based lessons are part of it. School officials will plan to screen nearly all students for dyslexia, with some schools receiving additional supports that will help them address the needs of children with dyslexia. And as part of this new plan, school principals will also be required to shift to a phonics-based literacy curriculum based in reading science.
Albuquerque Journal: Program uses science-based strategies to teach reading
In an effort to get every child reading at or above grade level, the New Mexico Public Education Department has adopted a new Literacy Framework that aligns reading instruction with structured literacy. They've developed a plan to ensure that teachers learn science-based strategies for reading instruction: an intensive professional learning opportunity for pre-K through third grade educators, provided at zero cost to them, their school, or their district. Read more about their plan to implement this training and improve literacy outcomes across the state.
'Every child deserves to learn how to read': Inside Bozeman School District's revamped literacy programs
In Montana, the Bozeman School District has launched a new early literacy initiative designed to improve emerging reading skills before they enter elementary school. The district has rolled out a new K-12 reading curriculum based on the science of reading, a shift from their former emphasis on balanced literacy and whole language approaches. "We threw all these strategies at them and failed to realize that most students, 50%-60% of students, need systematic phonics instruction," Superintendent Casey Bertram said. Read the article for a more in-depth look at Bozeman's new early literacy efforts.
Education Week: More States Are Making the 'Science of Reading' a Policy Priority
"At least 18 states and the District of Columbia have said that they plan to use COVID-19 relief funding through the American Rescue Plan or previous aid packages to support teacher training or instruction in evidence-based approaches to early literacy. And over the past year, four states have passed new laws or enacted regulations that mandate teachers be taught, and use, techniques that are grounded in the large body of research on how children learn to read." Read this Edweek article for more details on how states are using COVID relief funds to support the science of reading.
Branching Minds: Addressing America's Literacy Crisis Through Evidence-Based Action: Case Study of California's New Literacy Plan (WEBINAR)
Gary Soto and Eva Dundas discuss the literacy crisis in America through a case study of California's new literacy plan. The webinar includes research supporting the science of reading, the need for evidence-based literacy instruction, and how to embed the science of reading into an MTSS framework to support all learners and help struggling readers.
Have a news item about structured literacy and the science of reading? Add a link in the comments below!

EXPLORE OUR RESOURCES
Read all about 5 Essential Titles For Your Structured Literacy Bookshelf in this article from our Communication & Language Newsletter.