5 Must-Watch Coffee Chats for Teacher Professional Development
November 24, 2020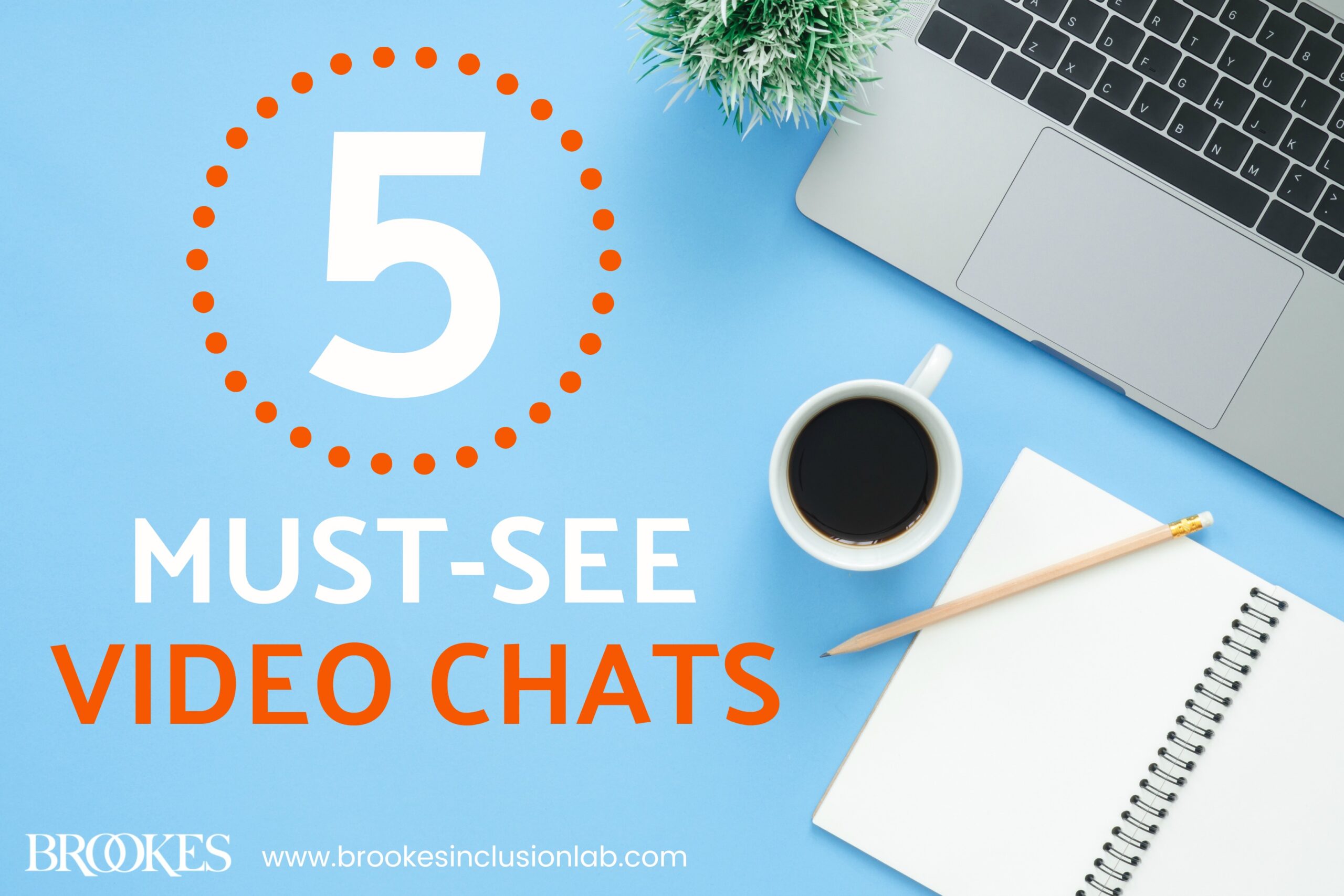 Have you been watching our new series of coffee chats with the experts? Back this fall due to popular demand, these free, informal presentations from Brookes Publishing authors are a great resource for quick and easy professional development, right in the comfort of your own home or office. Clocking in at about 30 minutes each, they're perfectly sized for busy schedules, and they're packed with practical tips and guidance on topics relevant to the ways you're teaching now.
Today's post highlights five recent coffee chats (with links to recordings) that every teacher should see as 2020 finally winds down and we look ahead to a new year. To see the full list of upcoming chats and watch the archived presentations, visit our main coffee chat page.



What feelings and needs should educators prepare to notice and address in their students as a result of stressors related to the pandemic? And how can educators work together to respond to students in ways that help everyone feel safe and ready to learn? Get practical answers in this webinar from experienced educator and trauma expert Jen Alexander, author of the bestselling book Building Trauma-Sensitive Schools and the timely new ebook Supporting Students and Staff After COVID-19.

VIEW THE RECORDING 

Read Ms. Jen's Q&A on trauma-sensitive transitions to in-person learning



The Re-Set Process is a neuroscience-based approach to improving behavioral success in children from Grades K–8. In this webinar, Dyane Carrere—developer of the Re-Set Process and author of the book of the same name—will show you how to use this proactive, whole-class approach to help students navigate a stressful year, whether they're learning in person or virtually. Carrere walks you through the four core steps of the Re-Set Process and reveals how it can be used to help students cope with stressors and improve learning focus.

VIEW THE RECORDING 

Read the guest posts on the Re-Set Process: Post 1 | Post 2



Comprehension is a primary ingredient of reading success, and the complexity of this skill requires a comprehensive approach to designing and delivering instruction. Discover an effective blueprint for reading comprehension—based in the science of reading—in this coffee chat with Nancy Hennessy (author of The Reading Comprehension Blueprint). This presentation will identify critical components and frameworks necessary for delivering high-quality instruction that helps students construct meaning from challenging texts.

VIEW THE RECORDING 

Read our article on 5 Essential Titles For Your Structured Literacy Bookshelf



How can you provide skillful support to early childhood educators who work with young children with disabilities in inclusive settings? Find out in this chat with William McInerney & Laurie Dinnebeil, co-authors of the book A Guide to Itinerant Early Childhood Special Education Services. Join these two experts on early childhood inclusive education for an eye-opening discussion on how consultative models of service delivery can provide critical professional support—and make inclusion a success in your program.

VIEW THE RECORDING 



Task analysis is a flexible tool for understanding how to teach a task—and it can also be used to assess whether students are learning and to identify obstacles to progress. Learn the why and how of task analysis in this must-see coffee chat! Presented by Jennifer Mahdavi, author of the practical new guidebook A Teacher's Guide to Progress Monitoring, this chat will show you how to use task analysis to plan effective lessons for your students and evaluate their progress.

VIEW THE RECORDING 

Read the author's Q&A on the power of progress monitoring


***
Wishing a very happy Thanksgiving holiday to all of our American friends and readers! Please stay safe and take recommended precautions as COVID-19 continues to spread. We'll be back here next week with a new post on preparing students with disabilities for success in higher education.
Topics