How Service Learning Promotes Inclusion for Students with Significant Disabilities
May 10, 2022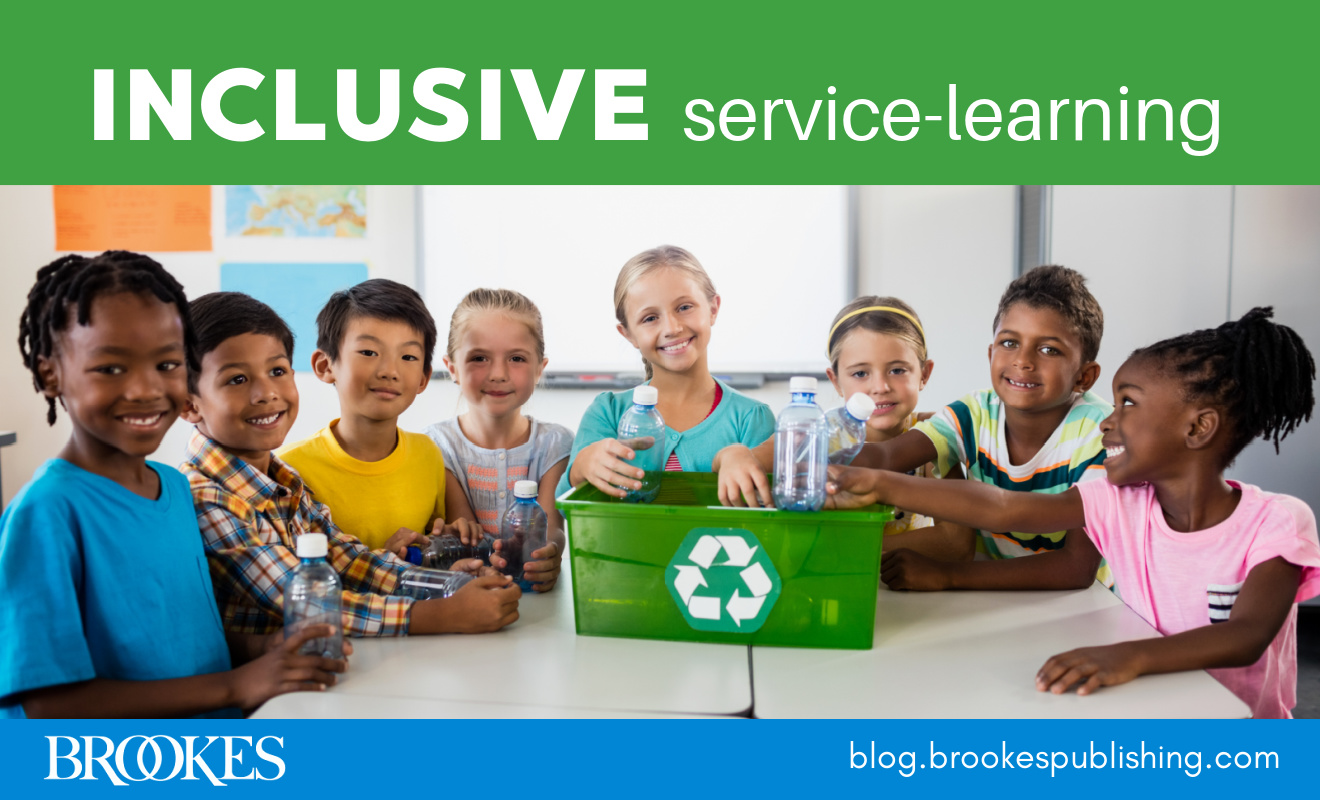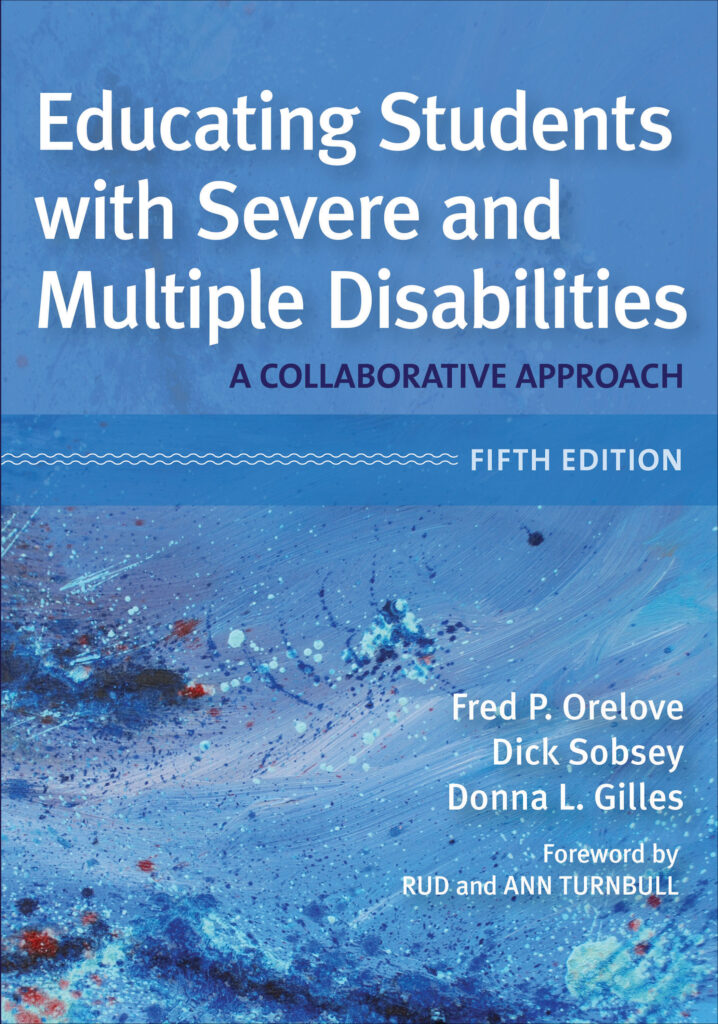 What is service-learning, and how can it facilitate academic and social inclusion for students with significant disabilities? Today's post offers some answers from the book Educating Students with Severe and Multiple Disabilities, edited by Fred P. Orelove, Dick Sobsey, and Donna L. Gilles. Excerpted and adapted from a chapter by Alice Udvari-Solner, Katherine Ahlgren Bouchard, and Kiel Harell, this post touches on the benefits of service-learning and provides an example of what it might look like in a classroom.
According to youth.gov, the U.S. government website that helps create, maintain, and strengthen effective youth programs, service-learning is "a teaching and learning strategy that connects academic curriculum to community problem-solving." Studies have shown that the benefits of service-learning include improved character values, academic gains, stronger social-emotional skills, greater acceptance of cultural diversity, and a sense of connectedness to the school and the community. (See this post for a more in-depth exploration of the benefits.)
Service-learning is a great way to facilitate the participation of students with disabilities, including severe and multiple disabilities. The following example illustrates just one way that a student with multiple disabilities might be included effectively in service-learning. Azahr is a fourth-grader on the autism spectrum, and he also has cerebral palsy. His class created an environmental Green Team that gave back to the community and helped increase Azahr's participation in the general curriculum. Here's how:
***
The environmental Green Team developed by Azahr's fourth-grade class is an example of a multiyear project that integrated direct, research, and advocacy service learning. The integrated science and social studies unit on environmental citizenship linked important standards from each discipline—engage
in credible research methods, investigate environmental questions, and communicate understanding to others. This ongoing curricular project served two larger social purposes—address the need for a school recycling program and increase ways for Azahr to have sustained, meaningful participation in general education.
Azahr is learning to use a Picture Exchange Communication System (PECS) and walk with greater independence. His need to be active, his fascination with banging or drumming items to make noise, and the significant vocalizations he makes have made it challenging for him to participate in the general education classroom for the duration of every class. The fourth-grade team thought outside of the box and designed ways to integrate Green Team activities across subject areas within each instructional day so that Azahr could have more frequent and meaningful participation.
Here is a partial list of Green Team activities and events they implemented, with curricular areas of relevance noted:
Document results of a school community survey before and after the environmental campaign to determine how people recycle at school and at home (mathematics).
Write letters to organizations and companies to secure funding and recycling containers for the school (English language arts, social studies).
Create a reduction campaign after studying the amount of trash that ends up each day in classroom garbage cans. Extend to other aspects of the community by examining the waste that ends up in local lakes and landfills (English language arts, mathematics, social studies).
Create school and community posters to inform and advocate for change (art/English language arts).
Design Green Team logos and t-shirts for the team and school sales (art, mathematics).
Pick up and sort recycling from classrooms daily that is weighed, categorized, graphed, and reported back to the school in their campaign to reduce (mathematics, social studies, English language arts).
Publish a weekly "eco-news letter," highlighting an environmental challenge for the classroom, school, or community. Eco-letters are sent electronically and delivered to classrooms to be read aloud (English language arts).
Pose a weekly reuse challenge that engages students to take a discarded item and repurpose it (social studies and science).
Create a showcase and demonstration of items that can be reused or repurposed at the school, local library, and community center. Create instruments out of recycled items (social studies, art, music).
Use technology to create music from environmental sounds and invented instruments that complement live and digital public service announcements for the school and community (music, social studies, English language arts, drama).
Create terrariums from liter soda bottles for the study of the water cycle (science).
Construct simple composters from wood pallets and chicken wire for sale and donation to community gardens (science, mathematics, social studies)
Organize a school community bring an item/take an item garage sale exchange (social studies, mathematics).
Within this rich list of hands-on activities, Azahr had daily or weekly opportunities to use technology; interact with students and teachers via his PECS system; and use functional mathematics to count, sort, measure, and purchase supplies in the community. Azahr used an adaptive cart and gained further independence with walking while delivering newsletters and collecting recyclables. In addition, Azahr's fascination with drumming was shaped and given purpose with an age-appropriate outlet of rhythm and music-making associated with Green Team activities.
With instructional practices like service-learning, educators can increase access to the curriculum for students with severe and multiple disabilities while helping all students make positive changes in their community. Have you tried service-learning in your classroom? Tell us your story in the comments—we'd love to hear from you!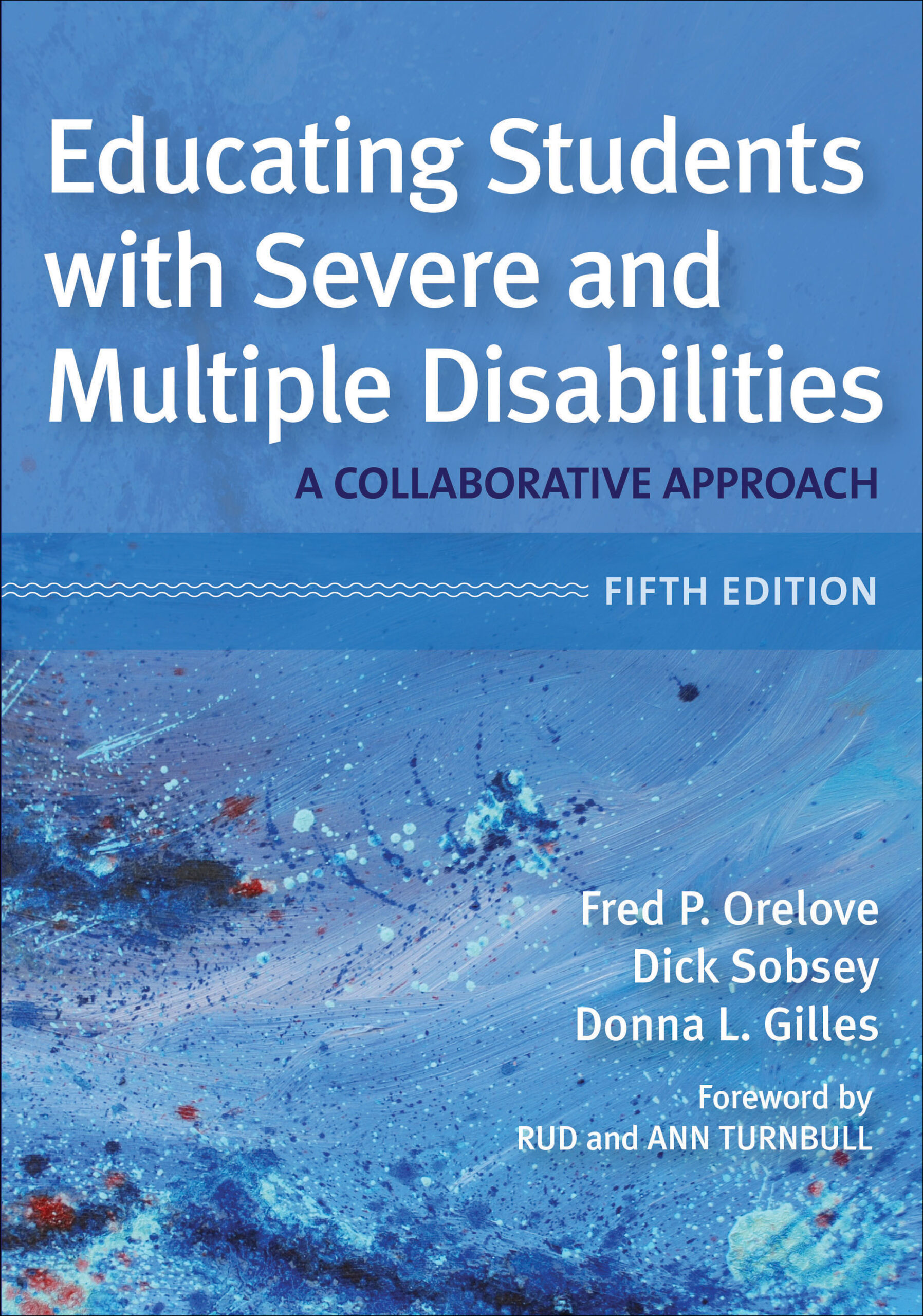 Educating Students with Severe and Multiple Disabilities
A Collaborative Approach, Fifth Edition
Edited by Fred P. Orelove, Ph.D., Dick Sobsey, Ed.D., and Donna L. Gilles, Ed.D.
A cornerstone of special education training for nearly 30 years, this is the definitive text for preparing educators, counselors, and other related services professionals to teach children with severe and multiple disabilities in inclusive settings. Presenting a team-based, collaborative approach to education, this comprehensive text includes valuable contributions from respected experts in diverse fields, including fresh voices in special education, physical therapy, occupational therapy, communication, counseling, and pediatrics.
LEARN MORE NOW
Topics
Tags