10 Things Educators Can Do to Support All Students
January 25, 2022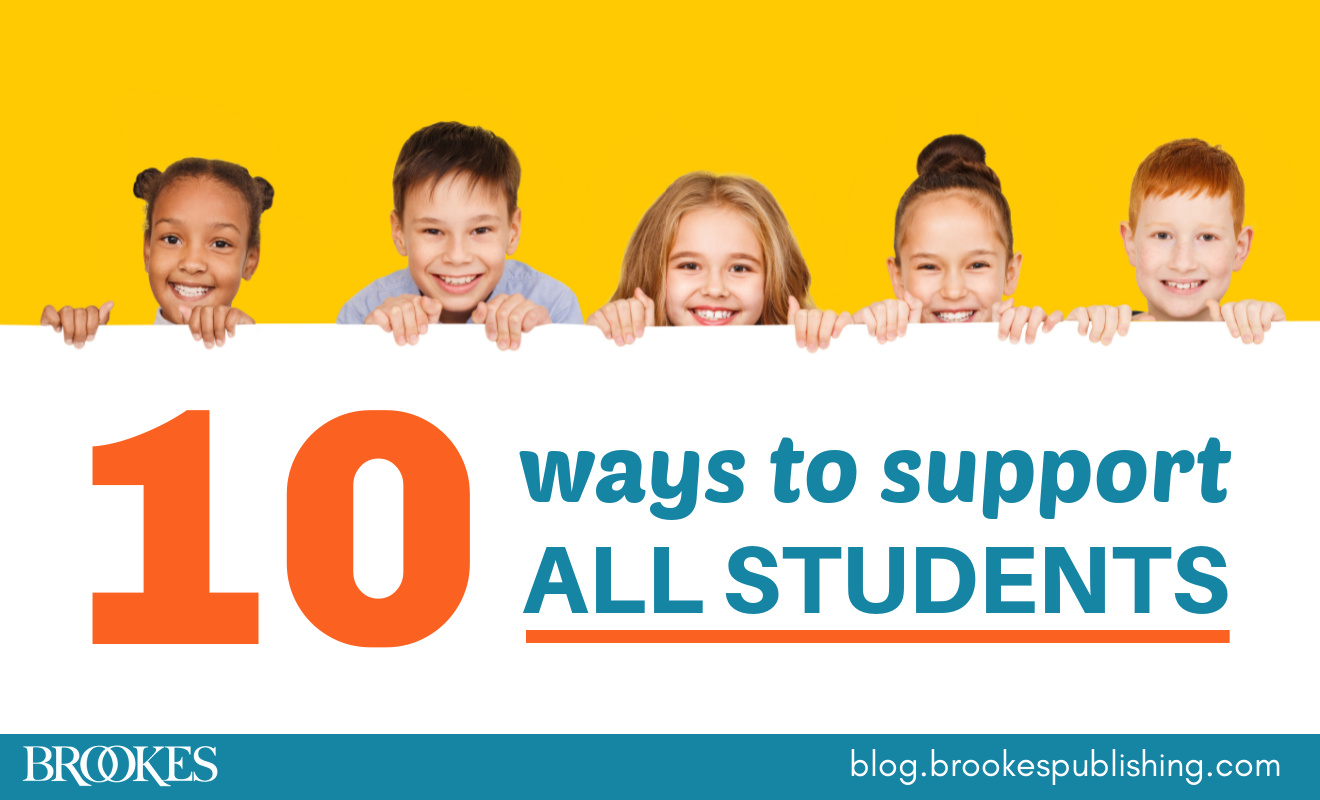 As you settle into a new year in your classroom, what are some things you can do to support your students, both emotionally and academically? Today we're bringing you 10 guiding principles to keep in mind, in the form of insightful quotes from some of our expert authors. From celebrating student strengths to providing trauma-informed feedback, these guidelines will help you meet the needs of all students in an inclusive classroom as the year unfolds.
Celebrate each student's strengths and talents.
Taken from the acclaimed new guidebook Reimagining Special Education by Jenna M. Rufo & Julie Causton, this quote is a good reminder of how recognizing each student's strengths can help you create learning experiences that make the most of these gifts. (See this post on the Brookes blog for some quick tips on how to reframe "weaknesses" as strengths and needs.)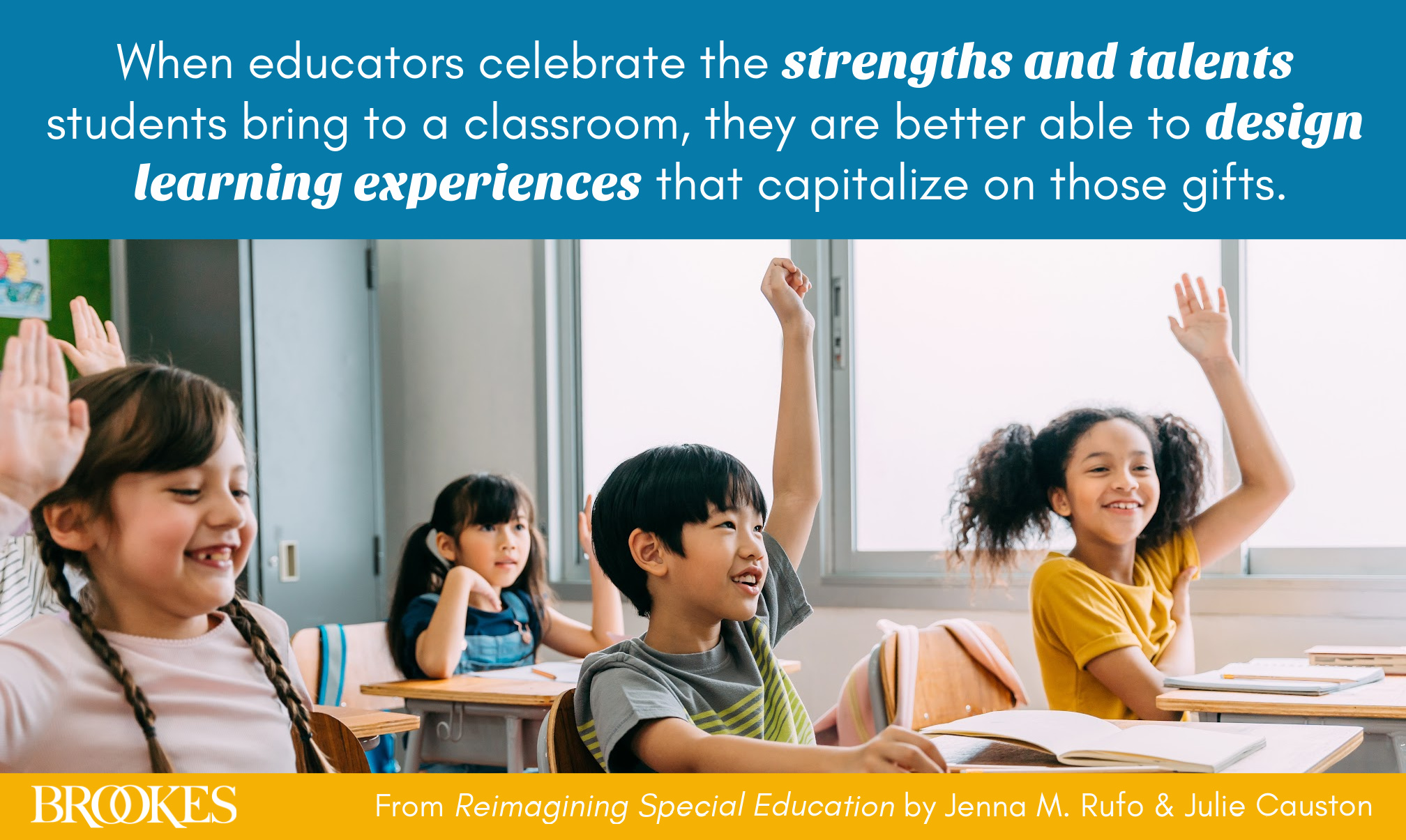 Teach with awareness of and sensitivity to trauma.
As the pandemic continues to upend lives across the country and around the world, addressing student (and staff) trauma will be an essential priority. Get clear, neuroscience-based information on the impact of trauma in this post from Dyane Carrere, author of The Re-Set Process. And see this post adapted from Jen Alexander's work for 11 tips on building a more trauma-sensitive classroom.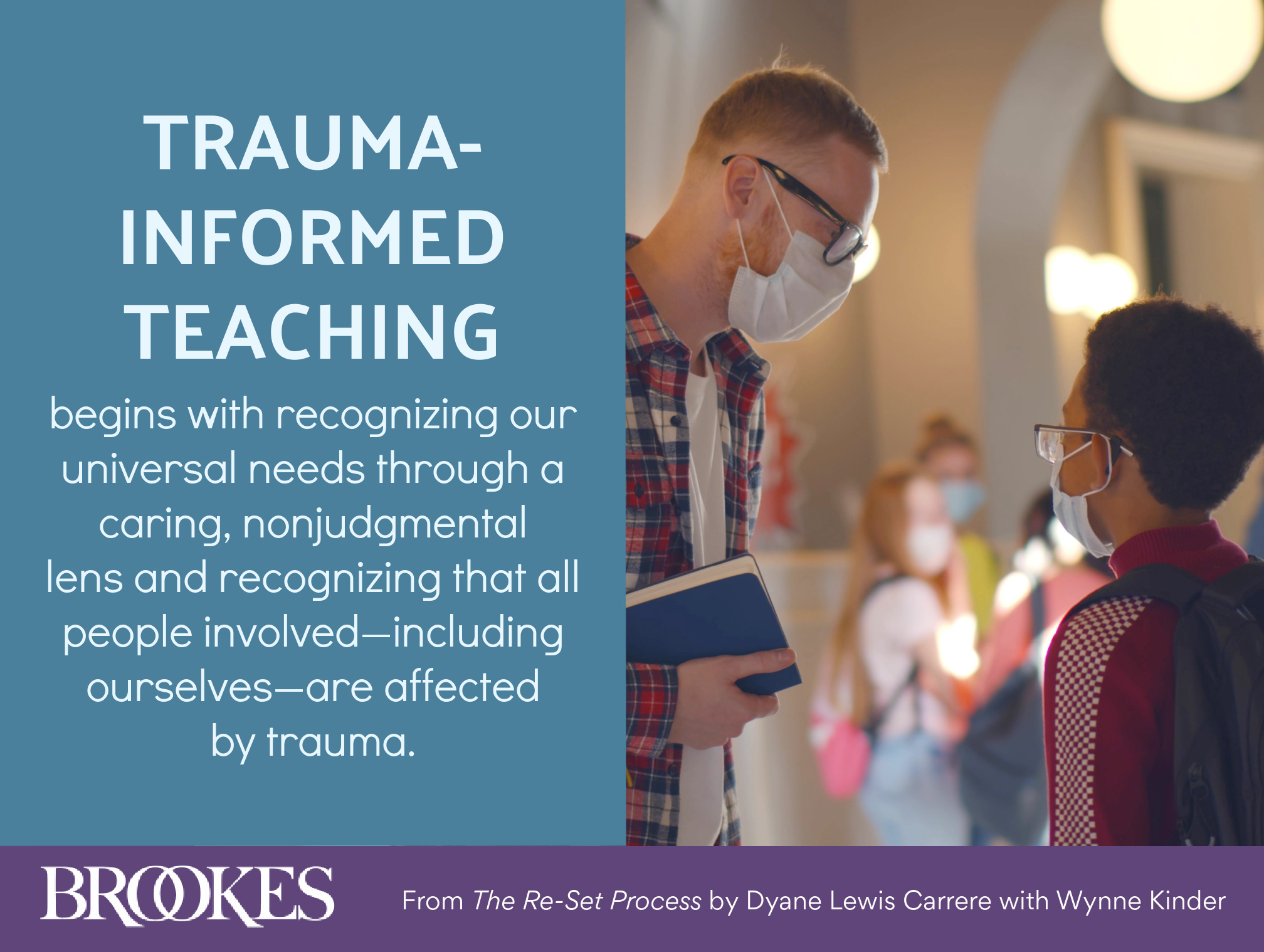 Provide a safe space for talking and listening.
In this era of stress, anxiety, and uncertainty, it's never been more important to give students a space where they feel comfortable talking and assured that you're listening. (Quote taken from Teaching Everyone, a thorough introduction to inclusive education by Whitney H. Rapp & Katrina L. Arndt.)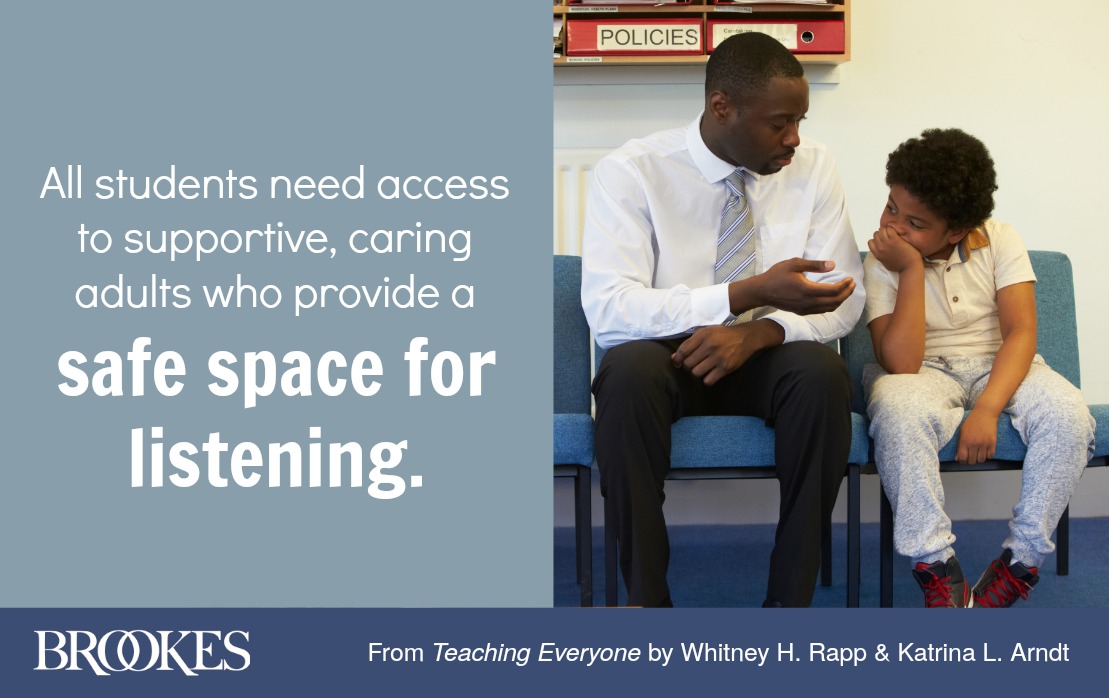 Give students freedom to make mistakes.
Making mistakes is essential to the learning process, as this quote from the book Dyslexia, Dysgraphia, OWL LD, and Dyscalculia reminds us. Remind your students frequently of the value of productive struggle and learning from errors. Students who feel free to make mistakes without being reprimanded or shamed will be more engaged and active learners.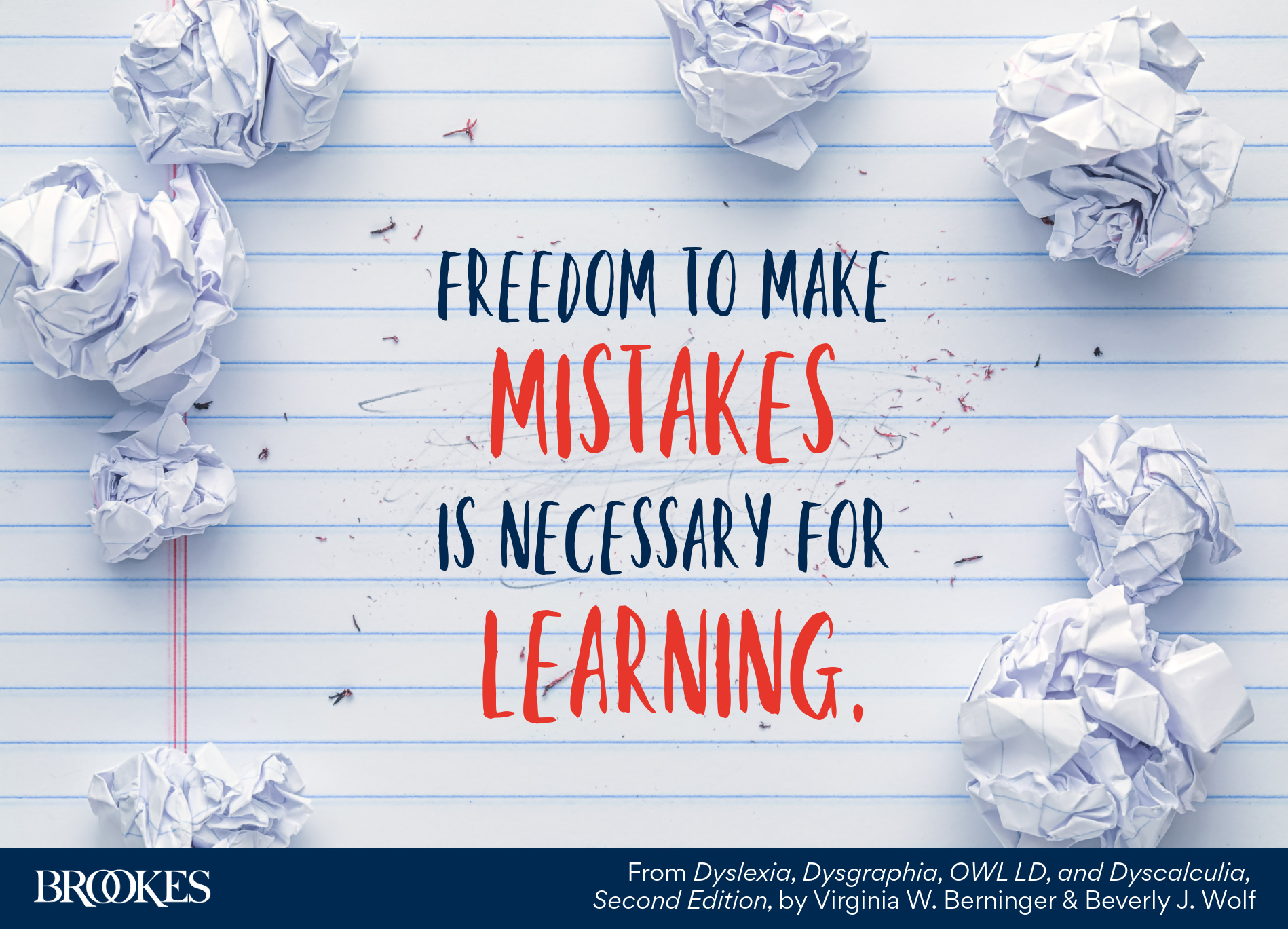 Make the most of your partnership with paraprofessionals.
Paraprofessionals are an integral part of a school's inclusive team, helping to determine "how students with disabilities might access and respond to supports." (Quote from The Paraprofessional's Handbook for Effective Support in Inclusive Classrooms, Second Edition, by Julie Causton & Kate MacLeod.) Here are 38 teamwork-building questions that paraprofessionals and other educators can use together to strengthen their partnership. And if the pandemic leads to more school closures in 2022, Julie Causton and Kristie Pretti-Frontczak have some great suggestions on how paras can provide the best and most helpful supports during virtual instruction.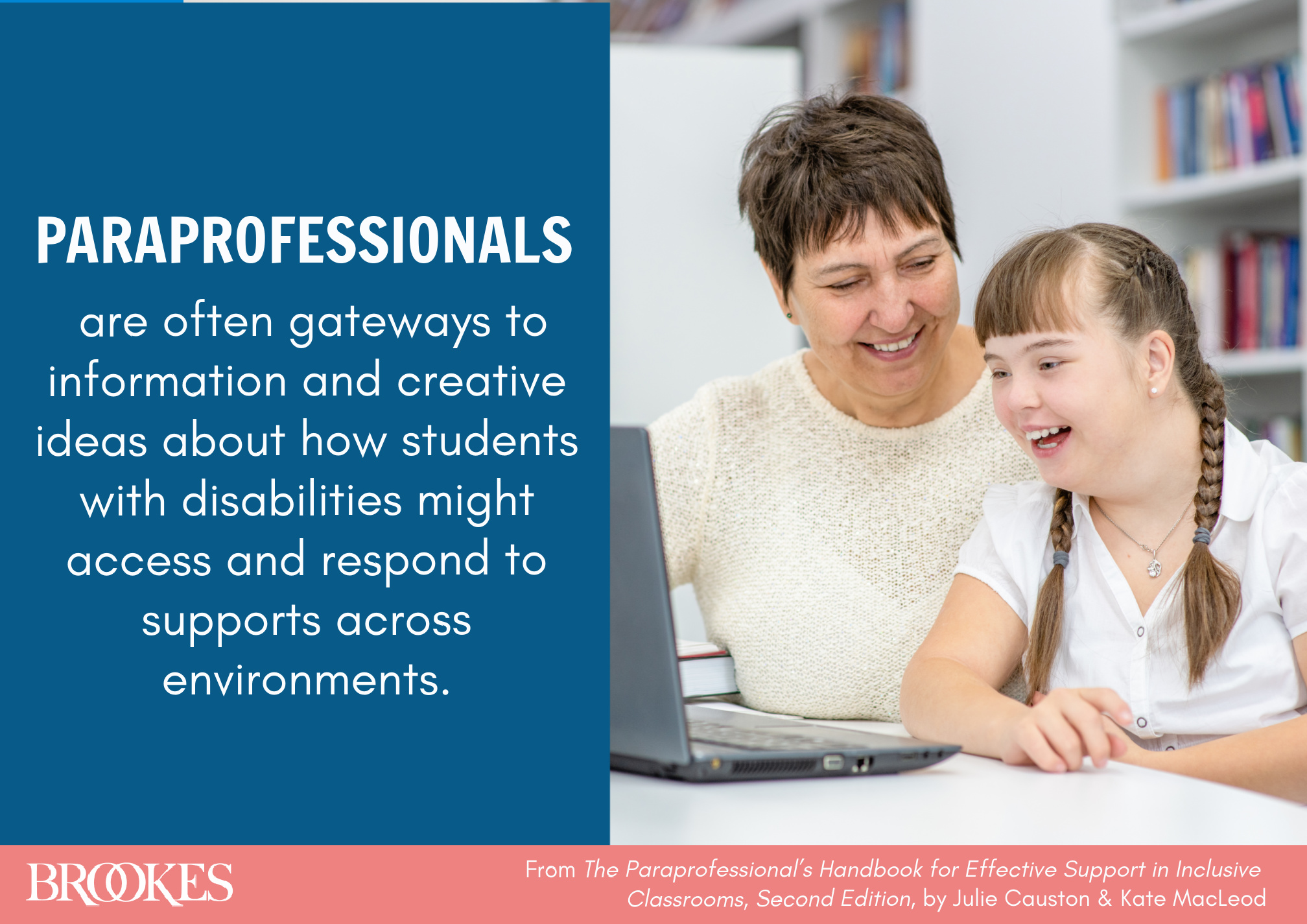 Carve out more time to collaborate.
During a global pandemic, it's easy to feel like you're just getting by day to day and barely hanging in there. Sharing ideas with other teachers can help you problem-solve, brainstorm new approaches, or just feel less alone when burnout starts to set in. If you need some ideas on how to come together more consistently, check out this blog post: 10 Ways Your School Team Can Carve Out More Time to Meet and Communicate. (Quote taken from the new book Student-Focused Coaching by Jan Hasbrouck & Daryl Michel.)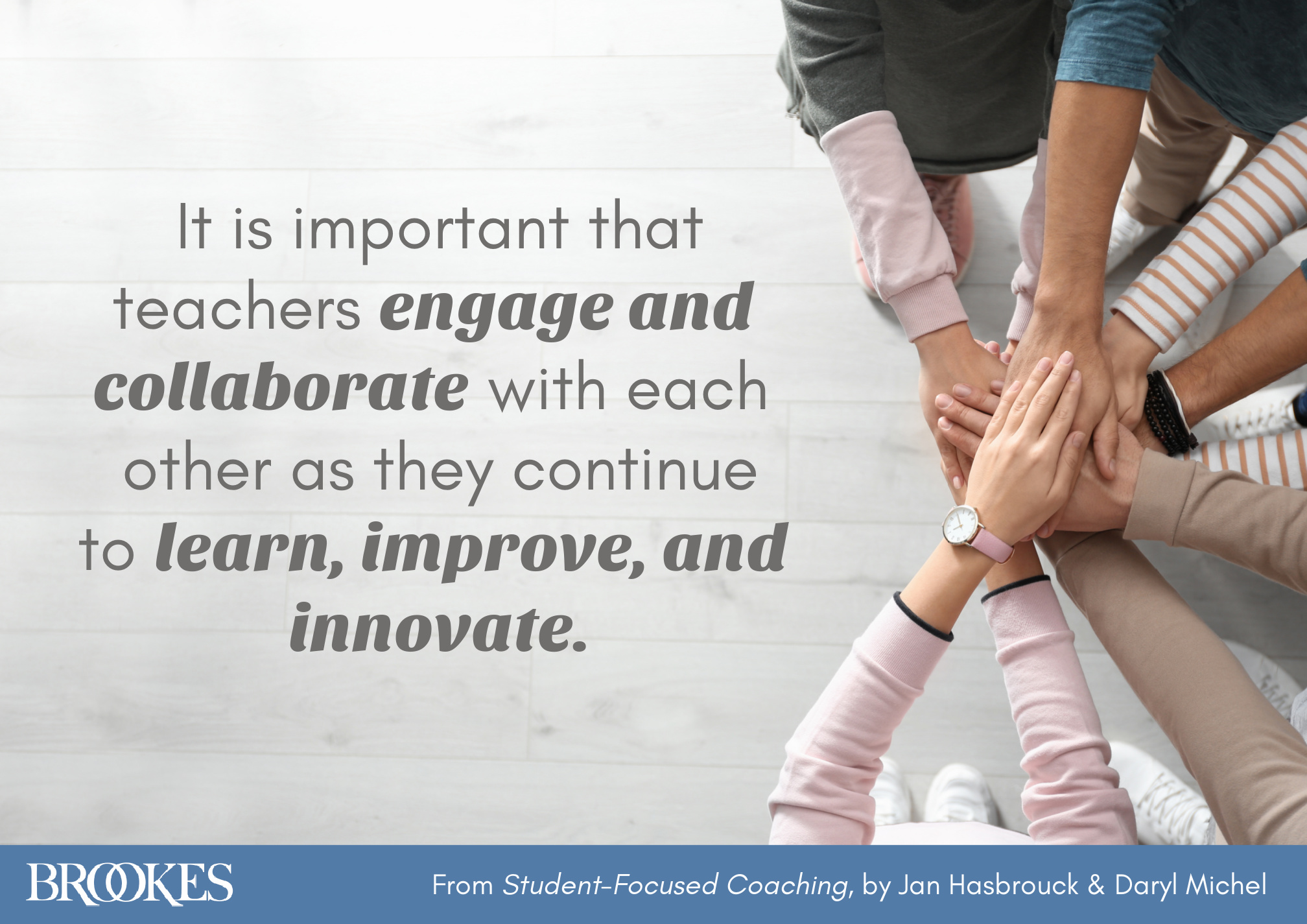 Help students make personal connections with the curriculum.
As this quote articulates, helping students make personal connections to your curriculum is a good way to boost engagement and make all children feel welcome and safe in the classroom. (From Comprehensive Literacy for All by Karen Erickson & David Koppenhaver.) See this post for some ideas on how to make lessons relevant to students' real lives: 7 Things Inclusive High School Teachers Should Do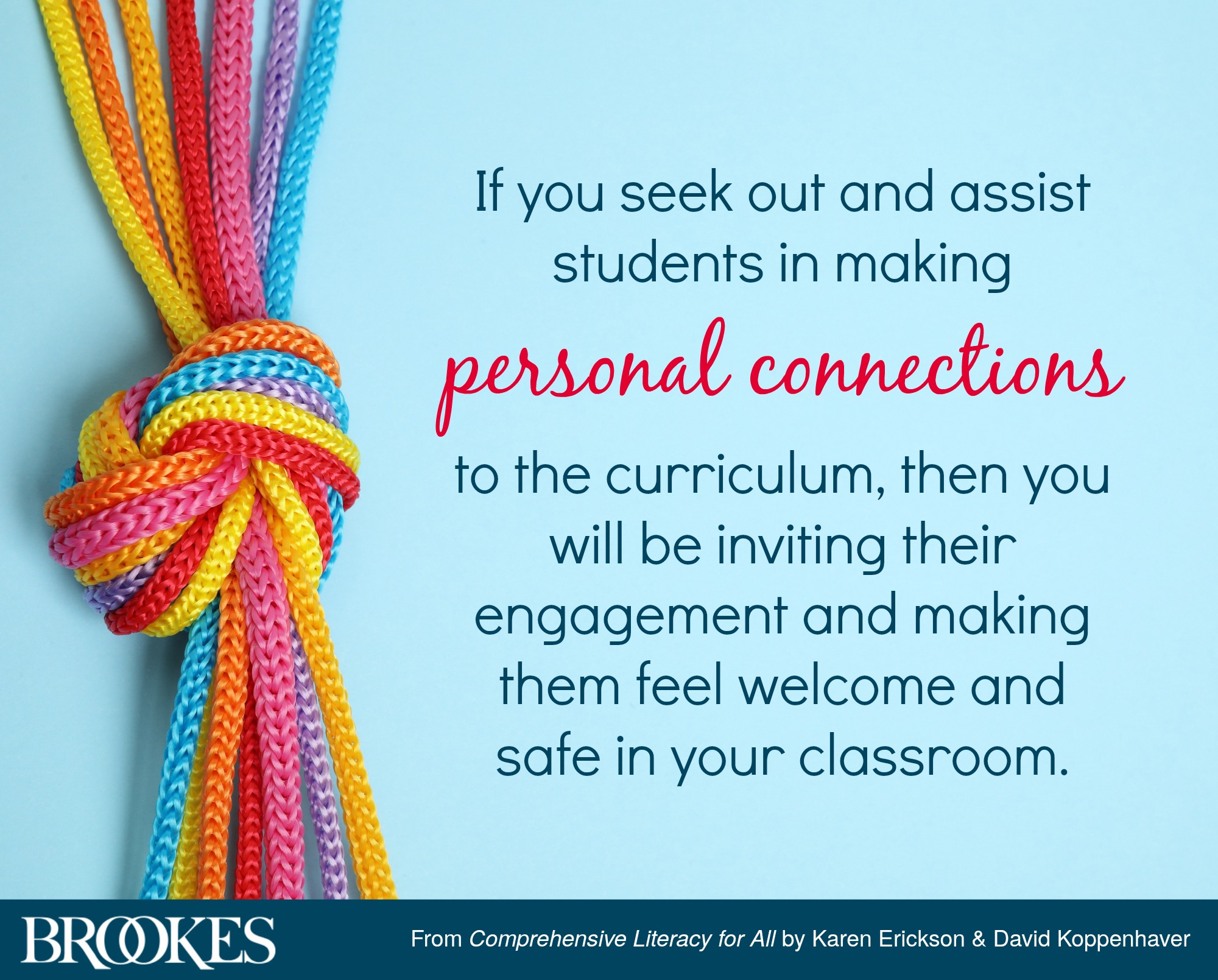 Encourage different types of participation.
Successful participation in lessons and social interactions will look different for different students. Respect each child's unique strengths and needs, and offer a wide variety of ways for students to participate in class and in social activities. (Quote from "You're Going to Love this Kid!", Second Edition, by Paula Kluth. Get 6 free printable tip sheets on inclusion from Paula Kluth here.)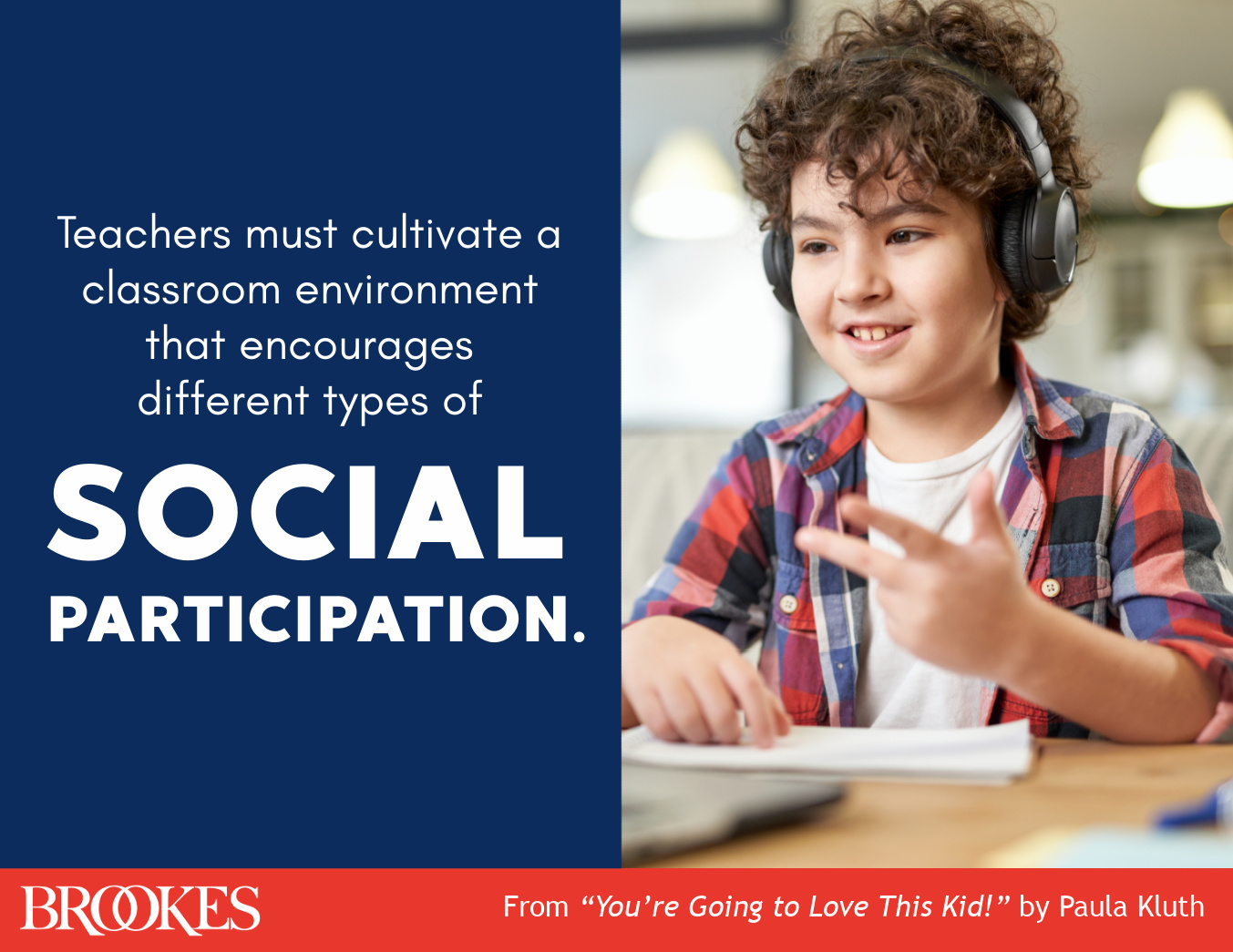 Give students more chances to engage and respond.
Students are more engaged in class when that have more chances and more ways to respond. Use methods like question prompts, choral responding, response cards, and clickers to encourage more responses and help your students stay actively engaged in learning. (Quote from Learning Disabilities and Challenging Behaviors, Third Edition, by Nancy Mather, Sam Goldstein, and Katie Eklund.)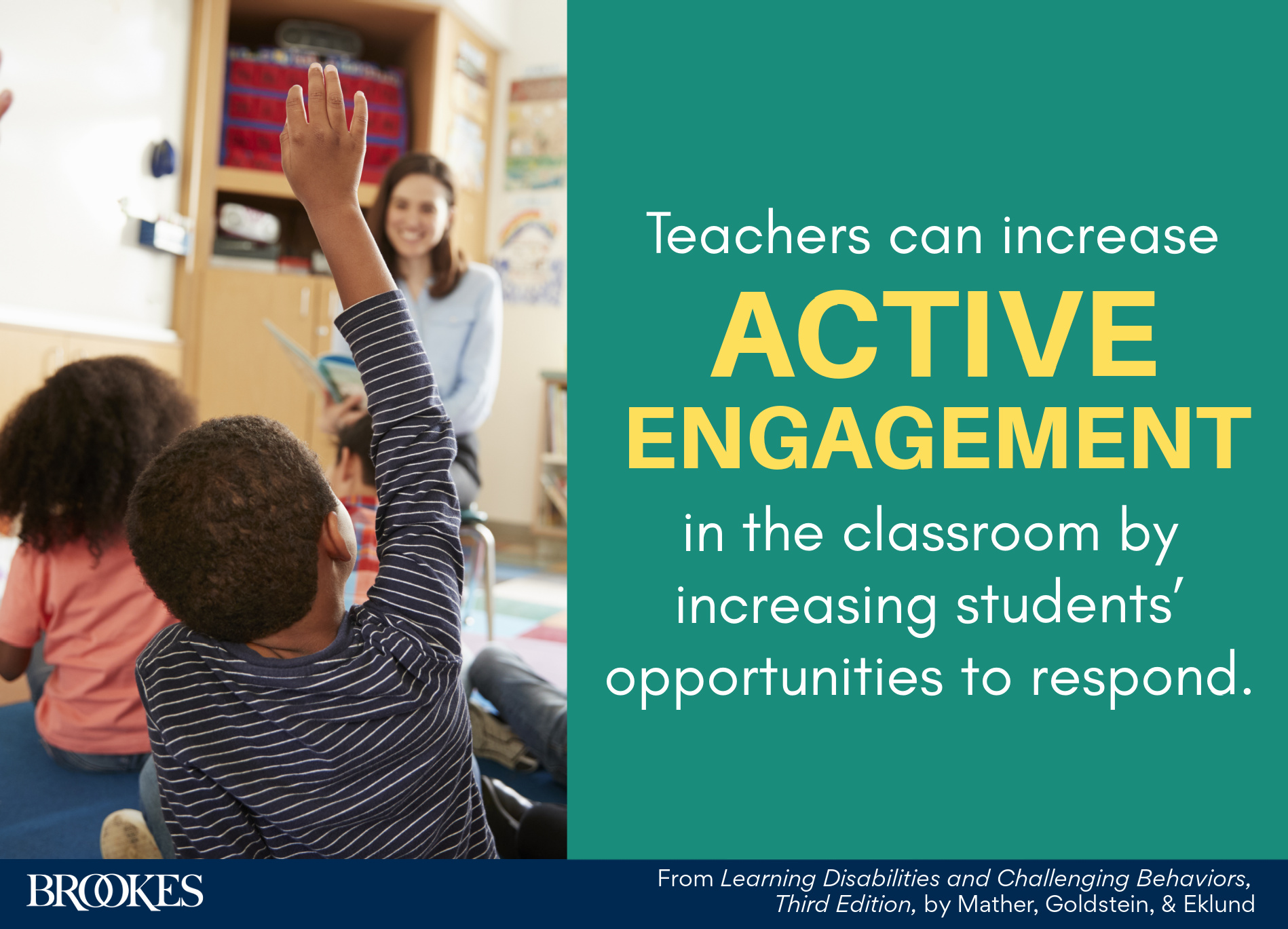 Provide regular feedback—both corrective and affirmative.
This quote is a good reminder that useful feedback is "essential to efficient and accurate learning."  (Quote from Fundamentals of Literacy Instruction & Assessment, Pre-K–6, Second Edition, edited by Martha C. Hougen, Ph.D., & Susan M. Smartt, with invited contributors.) Providing students with sensitive feedback about their behavior is just as important as offering input on their academic performance; see this post for some important recommendations: 8 Tips for Trauma-Informed Behavioral Feedback.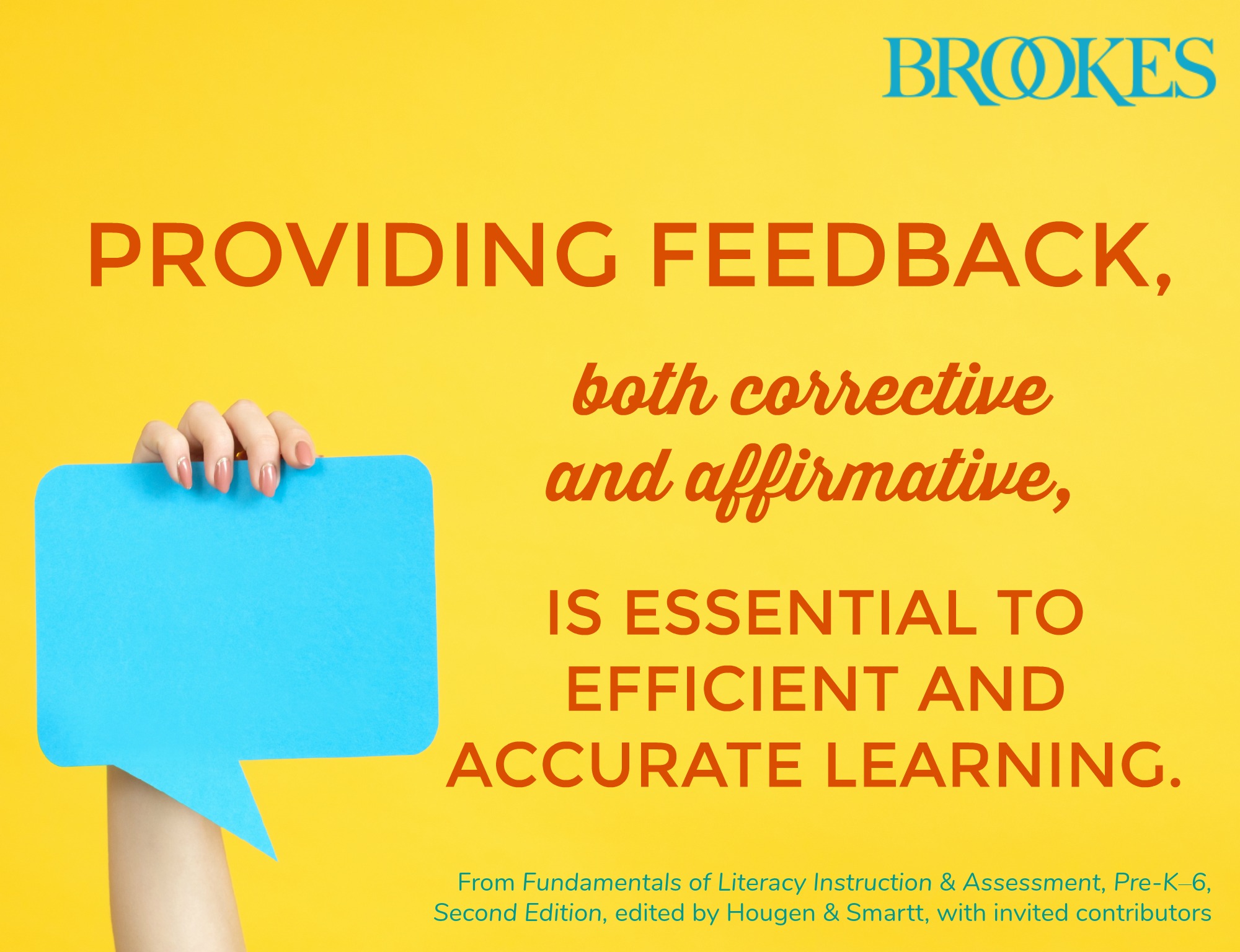 What are some things you've been keeping in mind for the new year? Do you have any new classroom strategies you're trying this year? Tell us in the comments below!
Topics
Tags