FREE PRINTABLE: 6 Paula Kluth Tip Sheets on Inclusion
November 19, 2019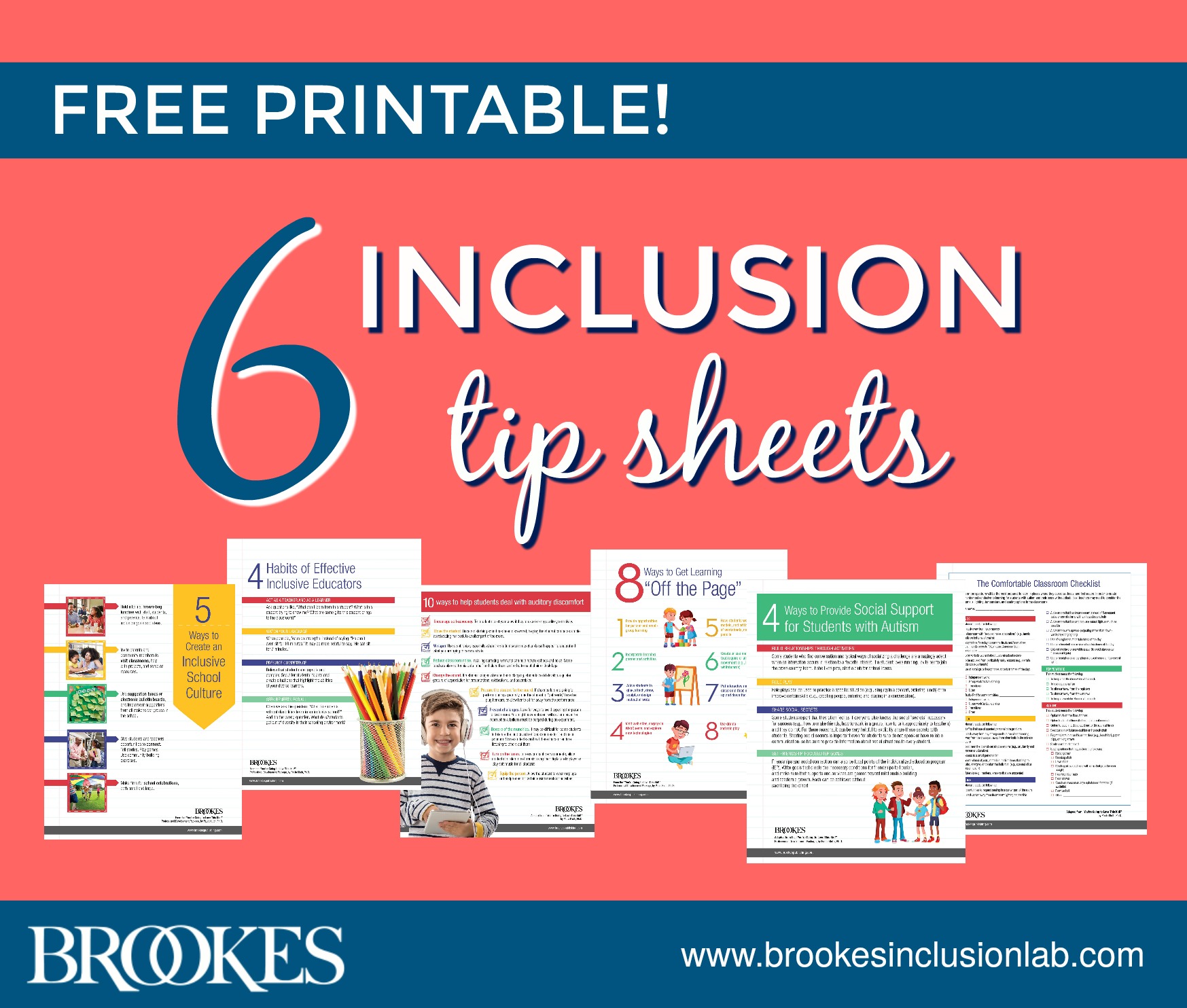 Today we've got a great free resource for you: a set of six practical inclusion tip sheets, adapted from the work of Brookes author and inclusion rock star Paula Kluth. Check them out below for some how-to tips on including and teaching all students. And at the end of this post, you can download the complete package of tip sheets as a ready-to-print PDF!
TIP SHEET 1: Discover the 4 habits of highly effective inclusive educators—and how you can develop them.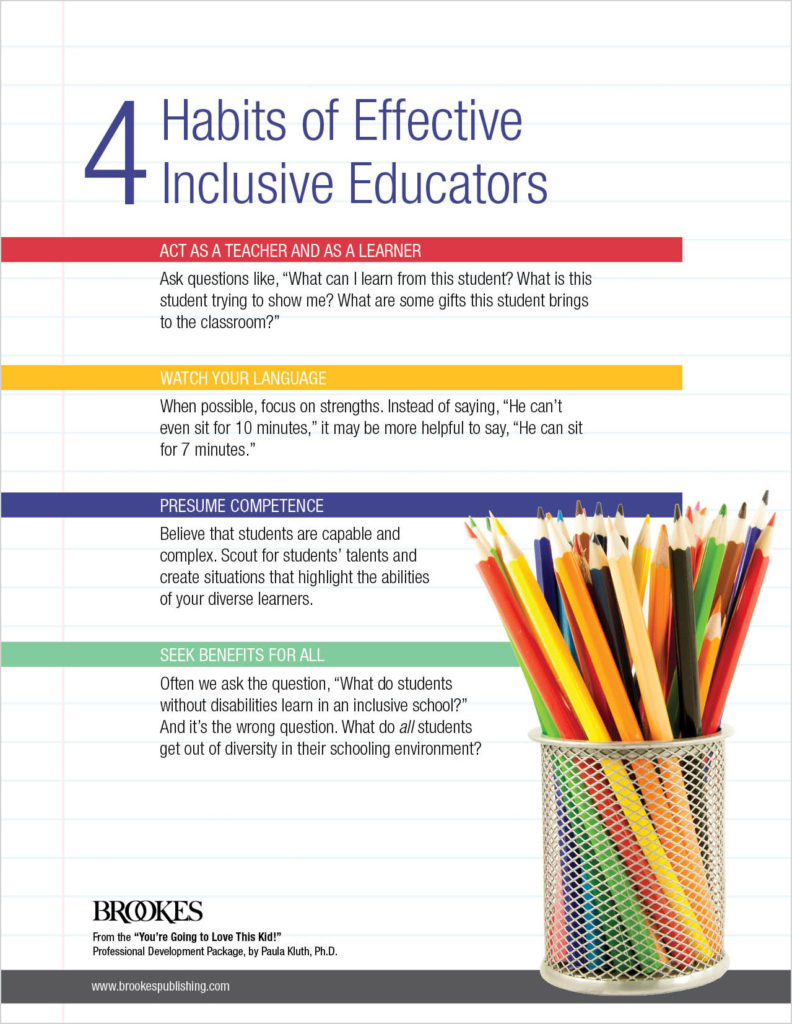 TIP SHEET 2: From brown-bag lunches to school celebrations, here are 5 ways you can create an inclusive culture in your school.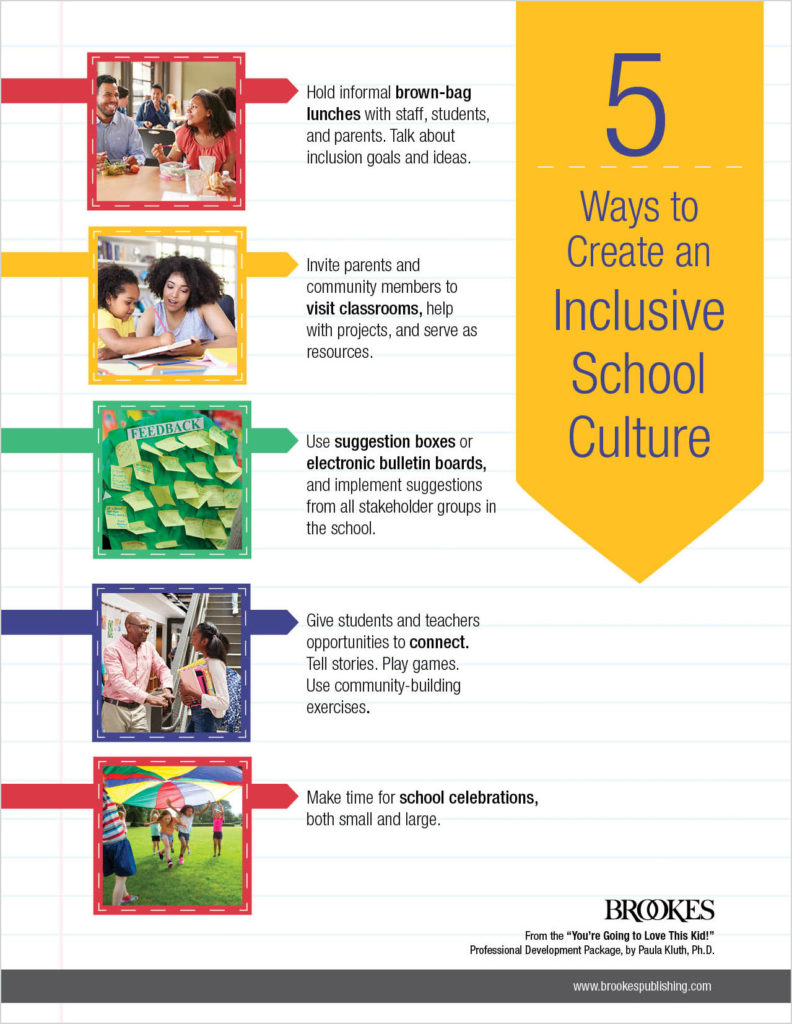 TIP SHEET 3: What are some ways to get learning "off the page" and make it more active and engaging for all learners? Paula Kluth has 8 great ideas.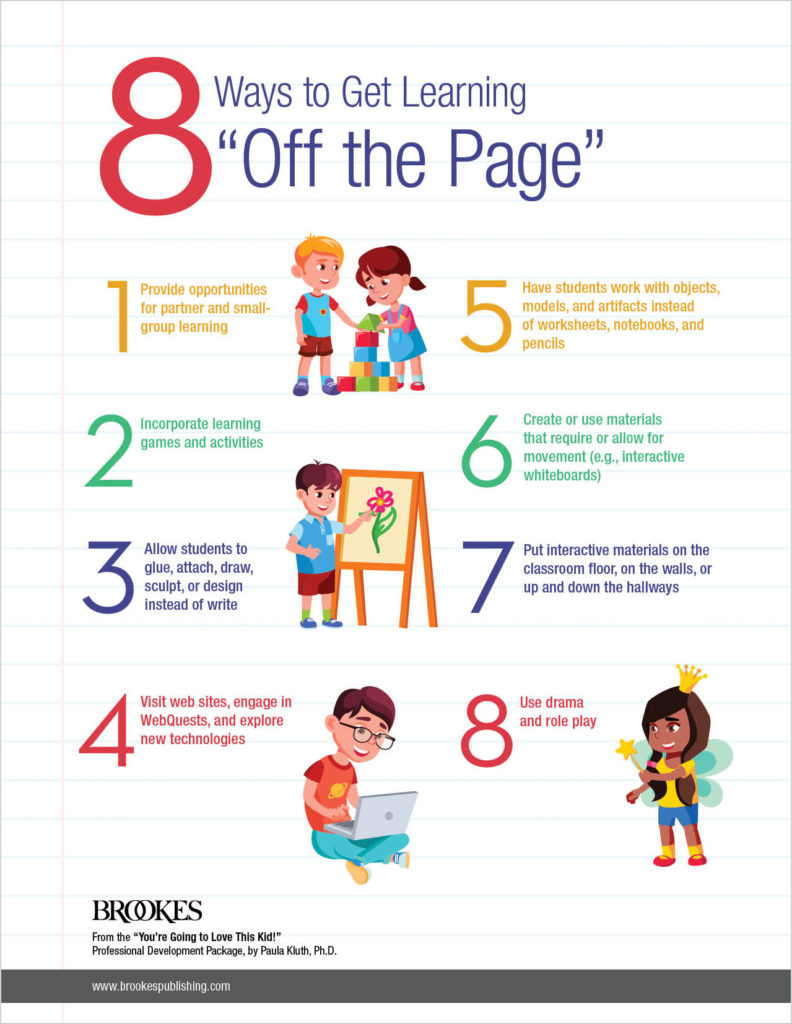 TIP SHEET 4: To provide stronger social supports for your students with autism, try these 4 ideas in your classroom.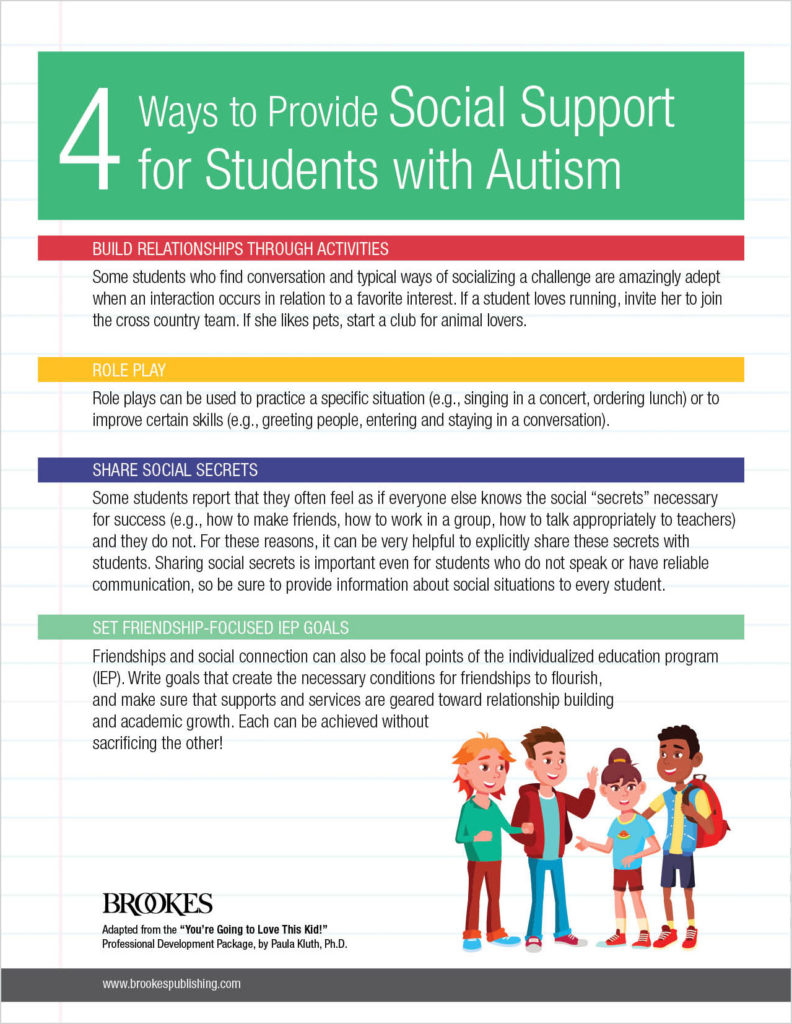 TIP SHEET 5: Do you have students who are especially sensitive to sound? These 10 tips can help them manage auditory discomfort and remove obstacles to learning.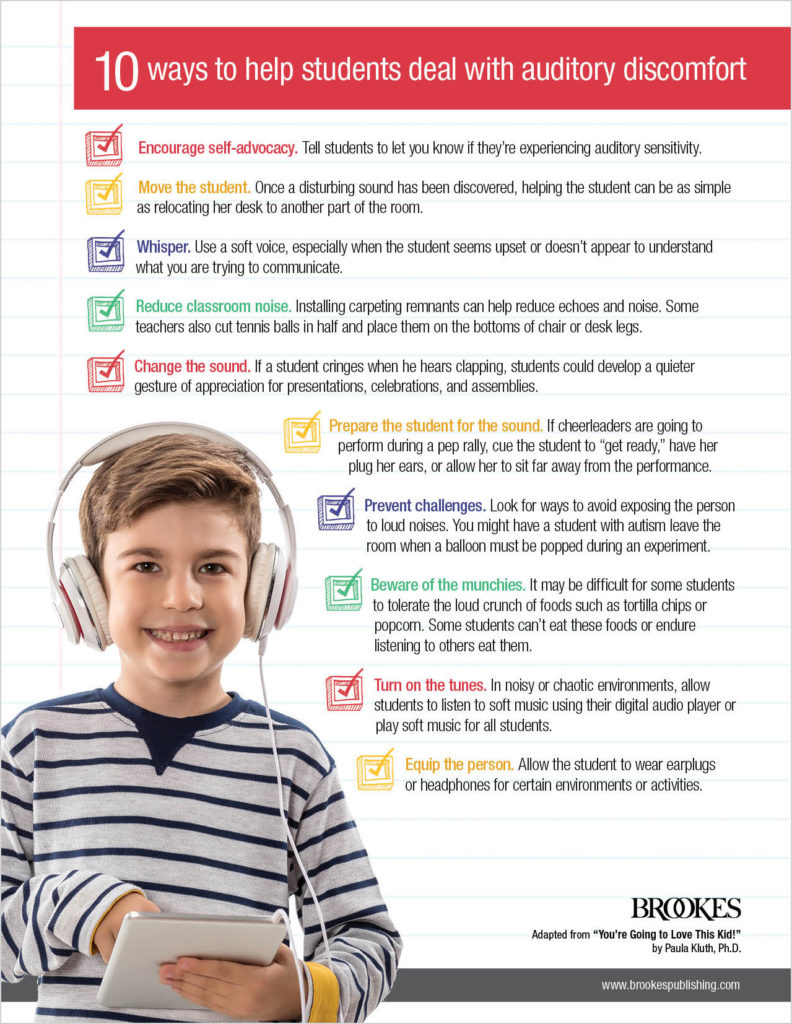 TIP SHEET 6: How can you ensure that your classroom is comfortable and welcoming for students with and without disabilities? This handy checklist will help you consider your whole environment, including sounds, smells, lighting, and seating.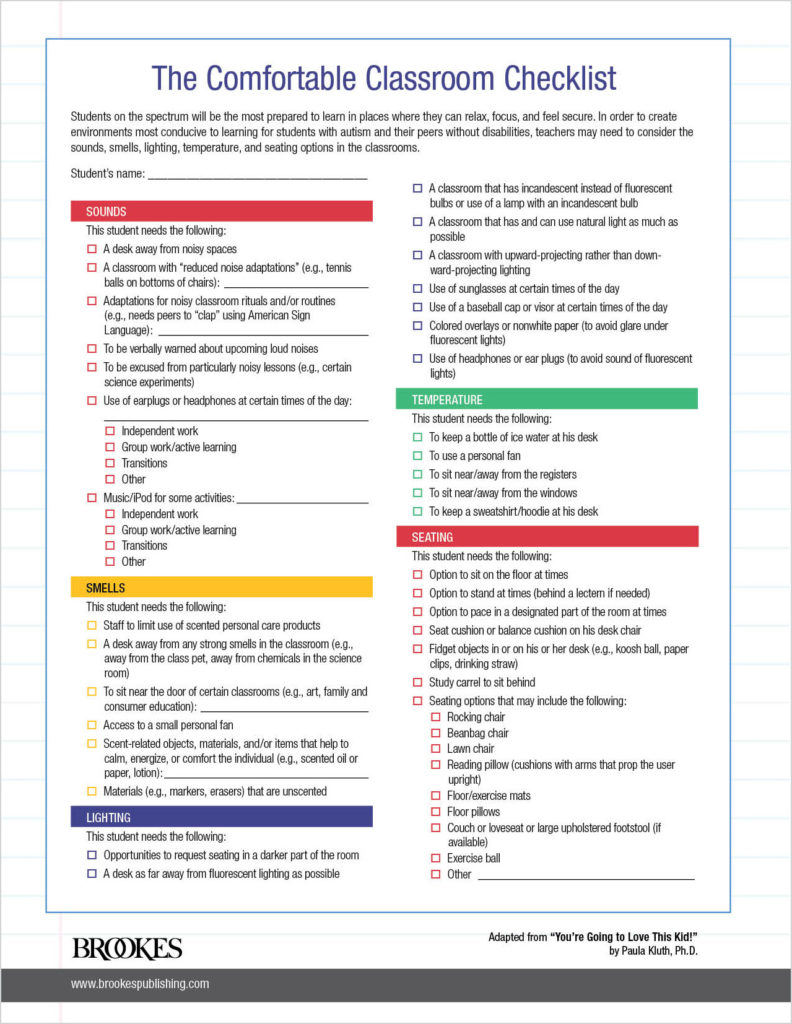 Like these tip sheets? You can print them out and share them easily with colleagues—just click the button below to access the tip sheets as a single, ready-to-print PDF!
GET THE PDF
KEEP READING
Want more from Paula Kluth? Explore her Brookes books here, and read these blog posts:
"You Learn By Doing": An Inclusion Q&A with Paula Kluth
25 Great Insights on Teaching and Parenting Learners with Autism
13 Tips on Promoting Positive Behavior in Inclusive Classrooms