"This is the beauty of inclusion": A Success Story from Lisa Friedman
January 19, 2016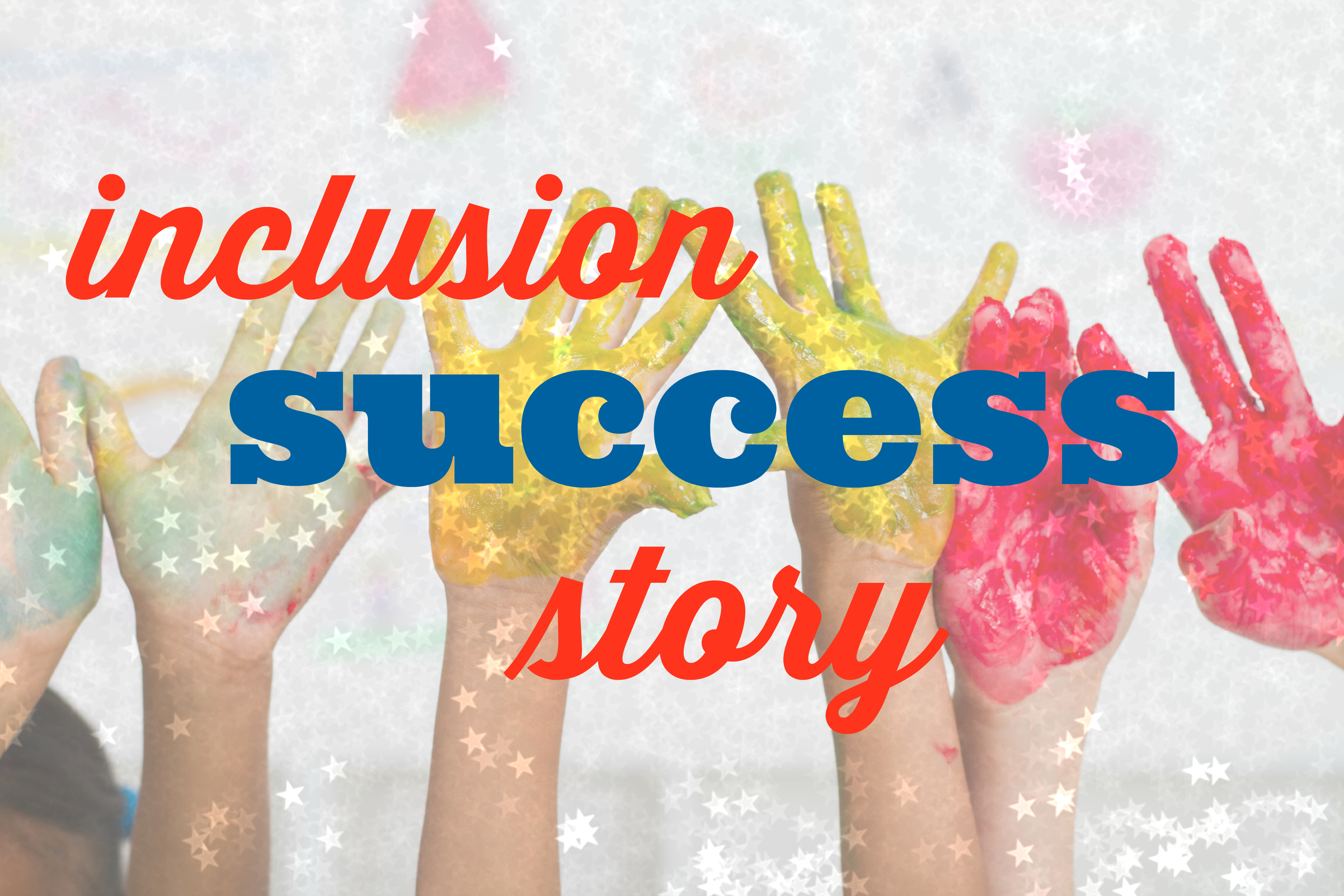 Today the Inclusion Lab is thrilled to welcome Lisa Friedman, a highly regarded speaker and expert in the field of Jewish Special Education and Inclusion. She maintains an excellent blog, Removing the Stumbling Block, where she posts about the philosophy and practice of inclusion within and outside of schools, media images of disability, the process of building more inclusive faith communities, and more.  Lisa wrote in recently with a story that perfectly sums up the beauty of inclusion–and then answered a few followup questions. It's my pleasure to share her story and responses below.
***
On a recent Shabbat, on the anniversary of his bar mitzvah, a young man from our community with Autism chanted Torah at Shabbat services. I've been thinking about it since because I was so genuinely moved by the experience. But I find myself struggling to put what I felt into words.

The thing is that it's not the fact that he chanted Torah that moved me. I have known this young man since he was in Kindergarten, and I am proud to have had a significant role in his Jewish education for so many years. This was certainly not the first time I heard him chant. It was wonderful that he walked to the bimah with poise and pride, but I expected that. It was impressive to hear him chant smoothly and clearly, but I anticipated that, too. It was awesome that he allowed himself to be hugged by everyone on the bimah when he finished, but again, I wouldn't have expected anything else.

So what made this so remarkable?

It was the very fact that it was just another Shabbat, with another one of our teens chanting Torah on the anniversary of their b'nei mitzvah. No one said, "Wow, I can't believe he did that," or "how wonderful" in that mildly patronizing tone. It was just yasher koach (job well done); the same thing we say to anyone who beautifully chants Torah. The scene unfolded in exactly the same way it unfolds each and every week; and it's this that had me feeling so much pride and evoked so much emotion.

This is the beauty of inclusion.
Thanks to Lisa for sharing this wonderful example of inclusion. I asked her a couple followup questions to add more context and provide you with some tips you can use in your own quest to make schools and other communities more inclusive. Here's what she said:
 Q: What success factors do you think played a key role in helping this young man become a fully included member of your community? Can you describe any peer supports, accommodations, or other specific strategies used?
A: This student has been fully included in our religious school since he was in Kindergarten. At that time, we provided him with a one-to-one teen assistant to support him in the classroom. As he grew older, we began to wean him from this support, where appropriate. His parents, who are both knowledgeable and extremely supportive, partnered with me every step of the way to ensure that we were asking the right questions and providing the right experiences for him at each stage of development. And they didn't limit his involvement at the synagogue to school. They participate actively in the life of the synagogue, ensuring that he has those same opportunities and expectations. It has never been a question, which is something we wish for every student.
Children who attend services regularly become truly comfortable in that space. When he was a teen, we explored ways to ensure that he could be included in regional youth group events and overnight experiences, always asking the questions, pushing the boundaries a little more and making sure the supports for each experience were in place. I believe his parents' support and our collective willingness to experiment, fail occasionally and continue forward is what has made including this young man (and many others) in our community possible.
Q: 

How can other communities (be they faith communities or secular) make progress toward replicating this success? What are some first steps communities can take to be more welcoming and inclusive?
A: I wrote a piece called "Ten Steps to Make Your Congregation More Inclusive," which I think is probably the perfect answer to this question! Here are the steps I recommend (which can also be applied more broadly across communities):
Identify the key stakeholders
Inclusion of people with disabilities is not a one-person job.  While one person can light a spark, no one person can change the culture of a synagogue alone.  Assemble a core group of professionals and lay people. Include someone with disabilities or the parent of a child with disabilities or both.
 Recognize that inclusion is about changing a culture
Culture change is a process. Recognize that you have embarked on a long-term endeavor and that the process itself can and will be as significant as the destination.
Create a vision
While there are many tools to facilitate the visioning process, most synagogues already have a Vision Statement and are familiar with the process.  Ensure that the vision of inclusion is in line with the synagogue's vision.
Set goals
This is an opportunity to dream. Do not engage in discussions of what may or may not be possible at this stage, as you will limit yourself.
Prioritize goals
Discuss what is realistic and possible in the short-term and what must be tabled for a later point in time.  This is most frequently the place where congregations get stuck. Ideally, you will choose 3-5 goals to act upon, but if you must choose only one to enable movement forward, do that.
Get help
If one of your stakeholders is not a professional in the disability world, this is the time to explore bringing in a consultant.  And if one of your stakeholders does not have a disability or a child with a disability, here is the place to find someone who can share that perspective.  Your goals will help to determine if you should seek an architect, an educator, a lawyer, etc.
Share
Let the rest of the congregation know about your efforts.  Changing a culture requires transparency and support; keeping your work a "secret" until a program or event is "ready" can be a mistake. Inclusion is not about an isolated program, it is about relationships. Invite others into your conversations.
    8, 9 & 10. Lather, rinse, repeat
Ok, not quite.  But the idea is to put your goal into action, build in opportunities for assessment and reflection, and then do it all again.
***
Thanks again to Lisa for being here today! If you have your own success story, please send it in here and help the Inclusion Lab illuminate the beauty–and power–of inclusion.
READ MORE SUCCESS STORIES
 "Remove every obstacle as it comes"  
Jennifer Miller, mom of a son with autism, relates the ups and downs of their inclusion journey in this testament to the power of persistence. (Includes a great video her son created!)
"Take a deep breath, and just do it" 
California mom Nelia Nunes, whose daughter Sabrina was born with a significant disability, joins forces with Sabrina's second-grade teacher Nancy to paint a picture of the difference full inclusion makes in the life of a child.
"Inclusion with a "˜Sparkle Effect'" 
The Sparkle Effect helps make inclusive cheer squads and dance teams a reality in high schools across the country. In this engaging Q&A, Executive Director Linda Mullen shares the story of how the first Sparkle Effect team got started–and how the organization has made a difference in the lives of students with and without disabilities.
Topics