Inclusion Lab Roundup: 14 Posts You (Might Have) Missed This Summer
September 8, 2015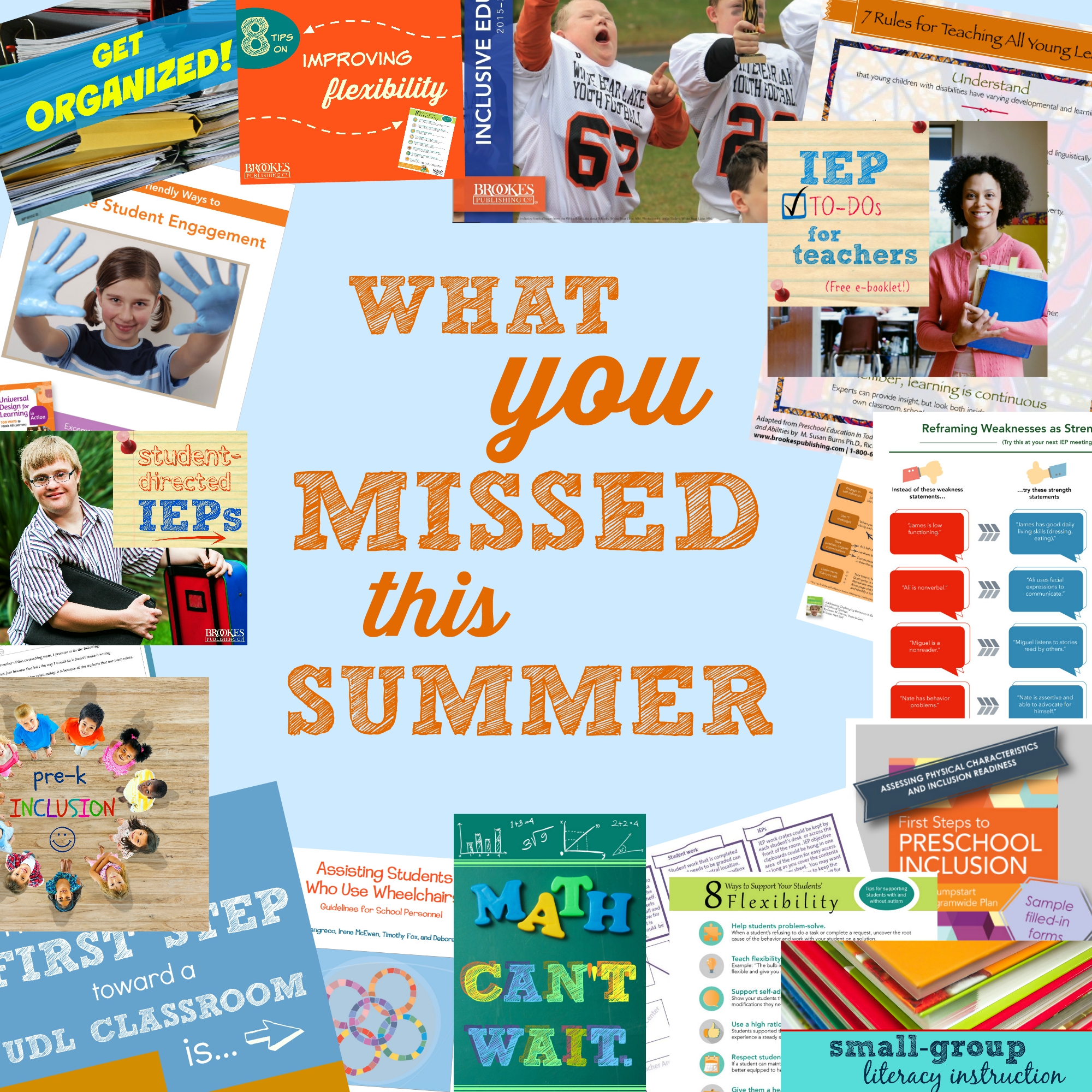 If you just discovered this blog, or if you took a long media break this summer to relax, recharge, and plan your new school year, you might have missed some great posts over the past few months. Every Tuesday and Thursday, I've been sharing lots of practical, immediately useful tips, downloads, and infographics from Brookes books and from education experts (an extra-huge thanks, by the way, to everyone who's been sharing and retweeting our content!). Now that the new school year's started, I wanted to shine a spotlight on this content, so you can grab whatever you need for your toolbox of teaching resources.
Without further ado, here's our handy guide to the best posts you might have missed on the Brookes Inclusion Lab this summer: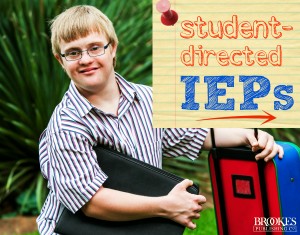 9 First Steps to Student-Directed IEPs
Our most popular post of the summer! Get 9 specific tips on supporting students as they take an active role in developing their own IEPs–and grab some free downloads on increasing students' awareness of the IEP process.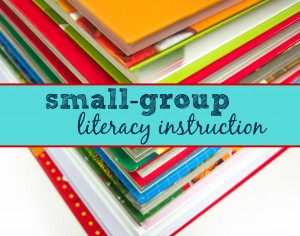 Inclusion QuickTips: Scheduling Small-Group Literacy Instruction 
With 50 minutes and 30 students, how do you make small-group reading classes work? Here's a handy schedule that shows you how to divide a 50-minute class period into manageable chunks of learning time that benefit all learners, including those with reading difficulties.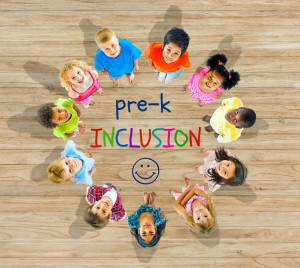 Is Your Early Childhood Program Ready for Inclusion? (Part 1 and Part 2)
This popular two-part post gives you tips and forms for assessing an early childhood classroom's physical characteristics and social characteristics and gauging how inclusion-ready you are. (K-12 teachers–if you know any early ed directors weighing the benefits of inclusion, please pass this post on to them!)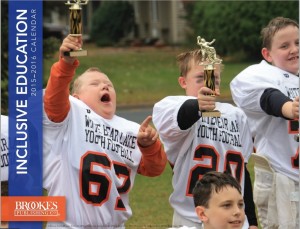 Introducing…your NEW Inclusion Calendar
In June, we unveiled our NEW 2015-2016 Inclusive Education calendar, featuring the winner of our inaugural Inclusion in Action cover photo contest. If you haven't printed your free calendar yet, grab yours–you'll get a full-color photo and motivating quote for each month of your new school year. (Want a professionally printed copy? Stay tuned–on Thursday we'll be giving away some copies!)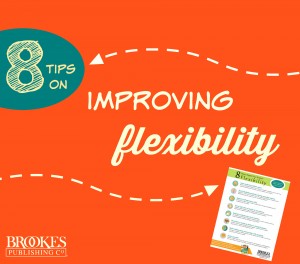 8 Ways to Support Your Students' Flexibility
Cognitive flexibility is one of the most important qualities that students AND teachers can cultivate. Here are 8 first steps toward supporting flexibility in your classroom so all students–with and without autism–can improve their learning and executive function skills. (Includes a helpful, ready-to-share infographic!)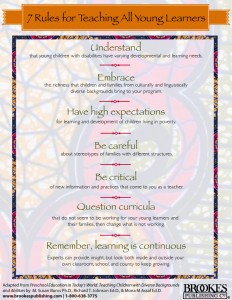 7 Rules for Teaching All Young Learners
7 key principles of inclusion, in a pretty download that's perfect for your Pinterest board, corkboard, or classroom.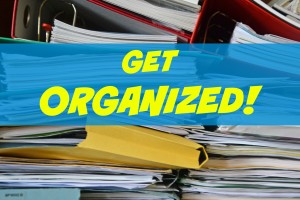 Get Your Classroom Paperwork Organized!
This #TeacherTuesday post shares special ed expert Cindy Golden's best tips on organizing three key types of teacher paperwork: lesson plans, student work, and student information. Includes an annotated map that shows you how to integrate an organizational system in your classroom.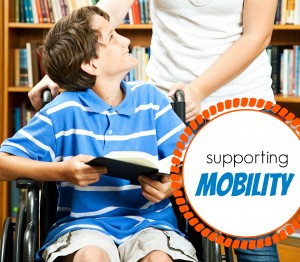 Inclusion QuickTips: Assisting Students Who Use Wheelchairs
When a student uses a wheelchair, it can be difficult to know when to provide help and when to step back. This free download is a quick-guide packed with tips on assisting students who use wheelchairs.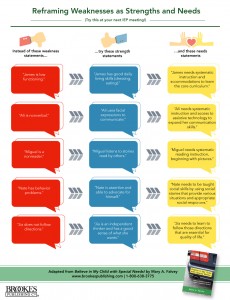 IEP QuickTips: Reframing Weaknesses as Strengths and Needs
Getting "stuck" on a student's challenges can make it tough to move forward with an effective IEP that meets his or her needs. This infographic gives you 5 great examples of how to flip immobilizing "weakness statements" into specific strengths and needs statements that point the way toward solutions.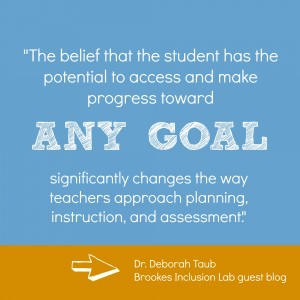 Your first step toward a UDL-designed classroom: Change how you think about barriers
In this guest post, UDL/inclusive ed expert Dr. Deborah Taub introduces short, powerful vignettes that show what's possible when co-teachers embrace UDL principles while planning instruction.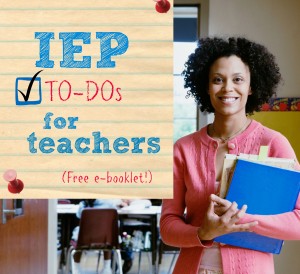 How to Be an A-Plus IEP Leader
What can you do as an educator to guide and support a smooth IEP process? Here's a great little booklet of quick tips on what to do a month before an IEP meeting, the day of the meeting, and after the meeting. Grab this free download today!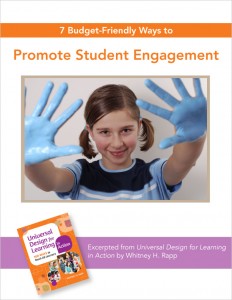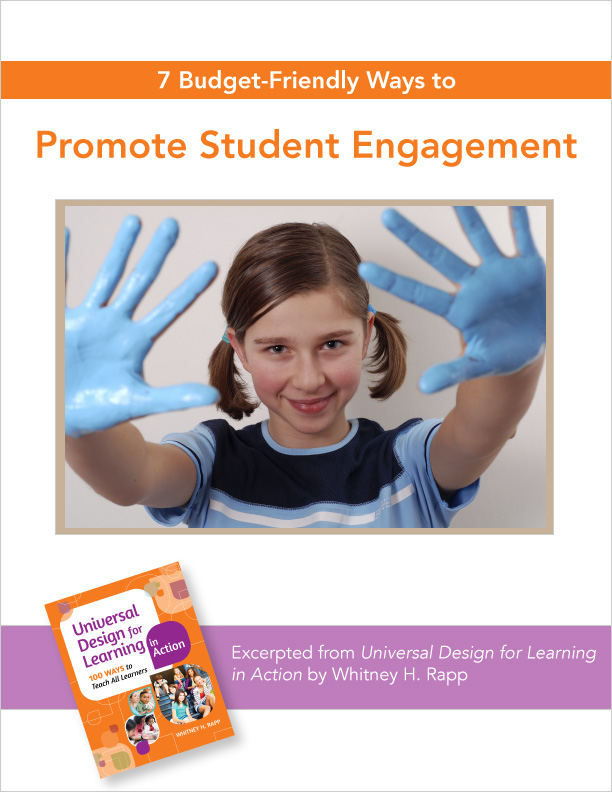 7 Budget-Friendly Ways to Promote Student Engagement: A UDL Post
In an inclusive classroom, you can never have too many ideas in your student-engagement toolbox. Here are 7 practical suggestions for hooking and keeping students' attention, from encouraging "constructive fidgeting" to rethinking your seating and lighting options.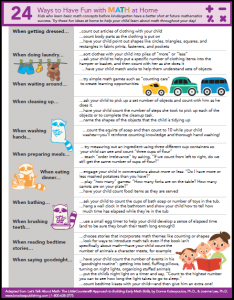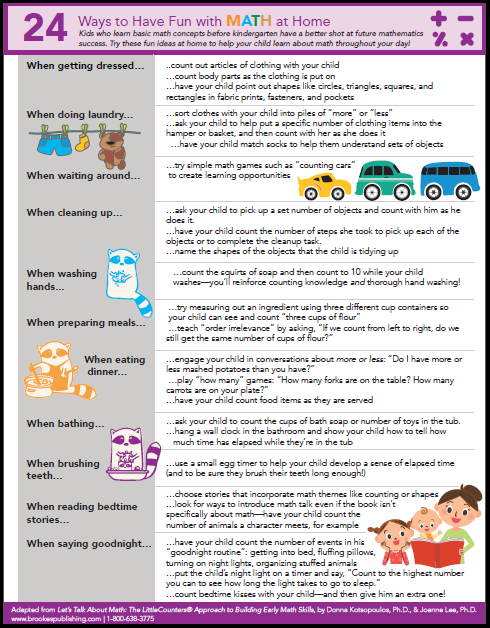 Easy Ways to Add Math to Everyday Routines: A Home-School Connection Post
We love a good home-school connection post! If you teach math to young kids, share this post with their parents–or print free copies of the handout on 24 Ways to Have Fun with Math at Home.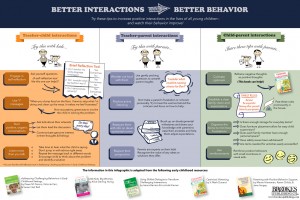 [INFOGRAPHIC] Better Interactions, Better Behavior: 12 Tips for More Positive Early Childhood Classrooms
This infographic offers 12 simple things you can do to foster better child behavior at school and at home. It's all about better interactions: between teachers and children, teachers and parents, and children and parents.
***
Hope this roundup helped connect you with some useful new resources. Don't forget to subscribe to the Brookes Inclusion Lab so you'll never miss a post! I'll be here every Tuesday and Thursday all year, bringing you tips, guidelines, and printables from the experts.
Topics